By The AfricaPaper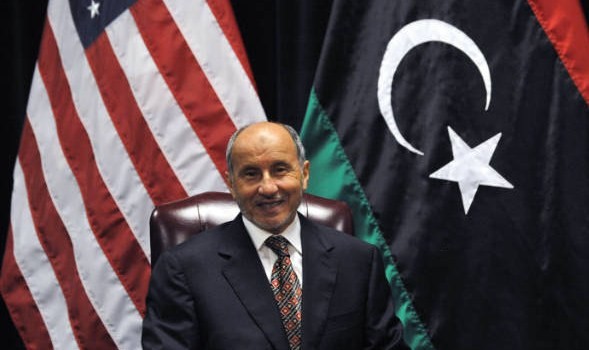 New York—Interim Libyan leader Mustafa Abdel Jalil for the first time met with US President Barrack Obama since his rebel forces ended the 40 year rule of Col. Muammar el-Qaddafi two months ago.
The chairman of the National Transitional Council met with the US president this week on the sidelines of the United Nations General Assembly in New York just before talks between Mr. Obama and US allies on Libya.
Subsequent to the meeting between the two leaders, Mr. Obama called on fighters loyal to the ousted leader to relinquish their arms, warning that NATO mission would continue amidst resistance from remnants of the Qaddafi army. Mr. Obama also used the occasion to announce the reopening of the US Embassy in Tripoli, once again reinforcing US support for the new transitional government in this North African nation of six million people.
"Today the Libyan people are writing a new chapter in the life of their nation after four decades of darkness, they can walk the streets, free from a tyrant." Mr. Obama said at a meeting attended by Mr. Jalil.
Later in the day, Chairman Jalil, who received a warm reception from the United Nation General Assembly, told world leaders that the new Libya is committed to peace, security and democracy, a statement welcomed by Mr. Obama and his European allies who backed the rebel leader in the wake of the protest against Mr. Qaddafi's regime.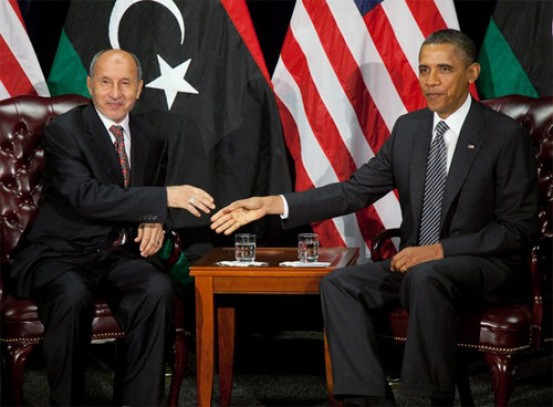 "I want to assure everyone that Libya will be a vital state, a vibrant state that upholds the principles of peace and security in the region, a state that respects human rights, and establishes a nation in which Libyans can government themselves and seek official position through elections," Mr. Jalil told the crowd of world leaders.
Mr. Jalil came to the United Nations General Assembly after an overwhelming UN vote to give Libya's seat to the council following the ouster of Qaddafi.
Hours before Mr. Jalil's appearance at the world stage, Qaddafi issued a statement denouncing the new regime.
"What is happening in Libya is a charade which can only take place thanks to the air raids which will not last forever," said Qaddafi, whose whereabouts remain unknown.
The ousted leader and his son, Seif al-Islam along with intelligent chief Abdul al-Senussi are wanted for alleged crimes against humanity
"Do not rejoice and don't believe that one regime has been overthrown and another imposed with the help of air and maritime strikes, Qaddafi said in a statement broadcast on Syria television, Arrai. TAP