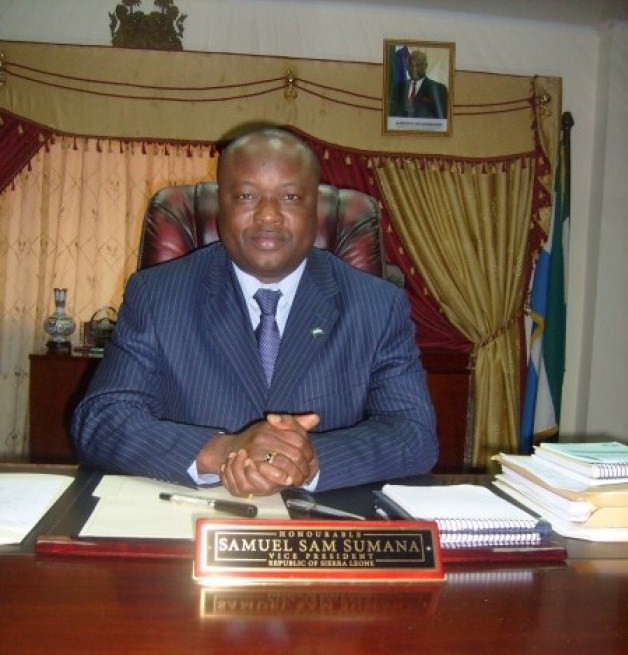 In this first series, Mark O. Heiligman talks with The AfricaPaper at Parkdale Plaza where Vice President Sam Sumana first met him. He explains what went wrong, and stresses that he can't rest his case till the VP pays all monies due to their former financier, David N. Kloeber. The embarrassment is spinning political heads in Sierra Leone and now the VP's position is on a tipping point.
By Issa A. Mansaray  |  The AfricaPaper

Vice-President of the Republic of Sierra Leone, Alhaji Chief Sidique Samuel Sam Sumana's political career is hanging on a life support as Sierra Leoneans wait for President Bai Koroma to announce a new running mate.
As corruption scandals continue to hunt Sam Sumana at home and abroad members of the ruling All Peoples' Congress (APC) interviewed in the United States and Sierra Leone told The AfricaPaper that they want Sumana to follow the example of prominent world leaders: quit when their political presence become an embarrassment to their nations and compatriots.  APC members in the Diaspora considered him a political liability for their party.
Accusations
Samuel Sam Sumana has been accused of involvement in shady business deals by former business partners. In 2010, he was briefly named in a cocaine and drug scandal in the West African nation. Top ranking officials lost their jobs, but the VP was unshaken.
He was also named in a $300,000 lawsuit involving business with Taakor Tropical Hardwood Ltd filed in Arkansas. He was cleared, and his former business partners said he was not involved in the said lawsuit. Recently, Al-Jazeera, the Qatar based TV network hastily reported that Sam-Sumana used his office through political surrogates to take bribes to enable investors to log timbers.
In an interview with The AfricaPaper in 2010, Sam-Sumana said he has a 'corporate background' but not involved in any business since becoming vice president. It turns out to be untrue. The VP was still doing business and his business partners buttressed that he did not officially resign from United Diamond Mining Company in Minnesota.
For the first time, Heiligman, Sam Sumana's accuser agreed to talk to The AfricaPaper in person. A man more engaging in conversation contrary to what many Sierra Leonean journalists have written without meeting him.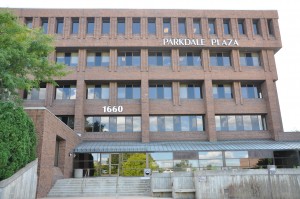 Mark Heiligman, president of Landmark Diamond and Precious Metals, Inc, who met the vice president nine years ago, now accuses him of not paying a $34,000 loan he took from former business financier David Kloeber.
Heiligman stressed that the Sierra Leonean vice-president hasn't returned machines worth more than $750,000; nor accounted for a container of goods worth $300,000. He also noted that Sam-Sumana didn't inform his former partners about the standing of their now defunct United Diamond Mining Company registered in Minnesota and Sierra Leone.
In his first ever interview on camera, Heiligman, explains why he published his open letter on a website associated with supporters of the opposition Sierra Leone Peoples Party (SLPP). He says he is not aware of the country's politics.
Malicious?
Sumana's supporters claimed it is a "malicious propaganda and character- assassination campaign," that is being mounted by the "opposition and some media outlets" against Sumana.
But on a cold morning in Ohio, many of them indicated that Sumana never fulfilled his promise to the party after taking office, and falls short of the amount of contribution he had earlier told party members that he would bring to the table.
Political Opportunism
For the media, the evidence against Sumana's reckless political opportunism is in the open, and journalists need not to look afar. Sumana has not helped to clam the corruption storm against him over the past few months. He refused to talk to the media until he was pressured to do so. He intimidates reporters in his country and told The AfricaPaper in 2010, that he had to close two radio stations while President Koroma was out of the country to prevent a situation similar to Rwanda, where Radio Libre des Mille Collines broadcasted hate speech in the '90s.
When Al-Jazeera, the Qatar-based network aired a documentary on Sumana's logging connections, a team of Sierra Leonean journalists and supporters abroad took to the airwaves and the internet to defend him. Meanwhile, businessmen in Sierra Leone and overseas continue their demands for Sam-Sumana to pay monies they said he owes them.
During the country's 50 years of independence, it citizens have voted for a range of politicians that represented themselves rather the people of Sierra Leone.  Many like Sam Sumana have been involved in corruption scandals that have contributed to crippling the country's political and economic development as foreign businesses relocate to neighboring Liberia and Guinea.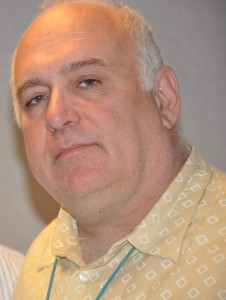 No Luck with the Political Elites
After a decade-long bloody war, Sierra Leoneans haven't had any luck with their political elites. In the '80s the country was enmeshed in what became known as 'voucher-gate' from the top to the least civil worker in the Ministry of Finance and other government sectors. Politicians and government officials faked pay vouchers, and paid non-employees to use faked ID cards to collect salaries and shared the spoil – it was known in the local Krio as 'die-man racket' (the dead-fraudster).
These days, some politicians are engaged in conning outsiders to raise funds and build their political careers at home. Luring business partners into the country, cheating and disappearing into thin air and never traced.
Sierra Leone's recent history after the decade-long war signals many problems from the country's political elites and parties: lack of money for politicking. To win elections in a country emerging from war without investors and sponsors, the two main political parties – Sierra Leone's People's Party (SLPP) and APC turned to their supporters and potential candidates abroad to raise funds for campaigns at home.
Broader Concerns
Sumana's sponsors and various business partners in the States suspected that he used their monies to fund his vice presidency, but without proof.  Nevertheless, the VP's business dealings signal broader concerns about building Sierra Leone's reputation after years of conflict. This means potential investors have to evaluate risk of doing business in a country with about 36 percent literacy and an estimated 70 percent unemployment.
With a pattern of political patronage, many see Sumana's attitude as 'disgraceful' said a close family friend of the Sumana's. His actions tend to impede development rather than contributing to Sierra Leone's development his critics claimed.
President Ernst Bai Koroma is now forced to seek another running mate from the same Kono region.
This is the first part of many series. Send any information to The AfricaPaper.
World Copyright 2012 The AfricaPaper, USA.  All rights reserved.  Photos and text may not be published, broadcast, rewritten, redistributed or used in any form without the written permission of  The AfricaPaper Media Corporation and AIIR.