Issa A. Mansaray | The AfricaPaper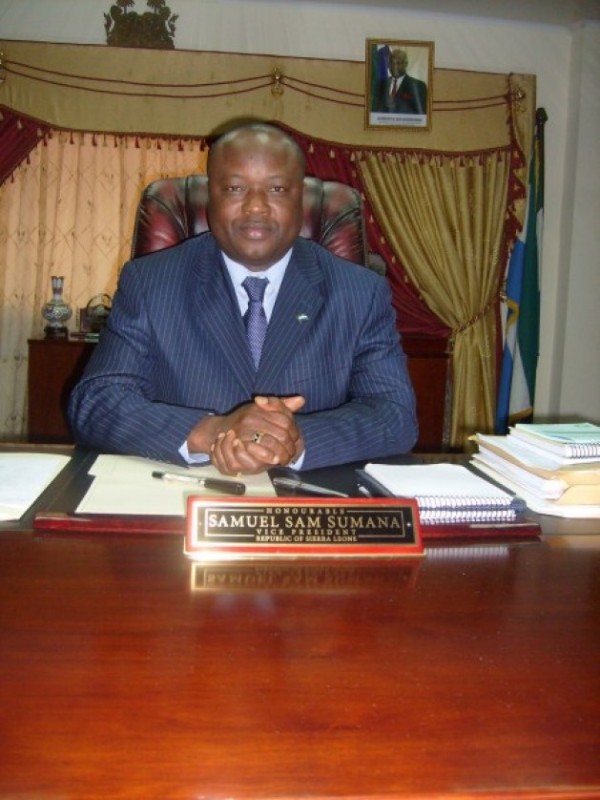 APC Decides
After high-powered political meetings and negations at the Presidential Lodge in Sierra Leone's capital, Freetown, the ruling All Peoples Congress' highest decision making body the National Advisory Council (NAC) has agreed on a running-mate.
Sierra Leonean President Ernst Bai Koroma will continue with Vice President Samuel Sam Sumana as his running-mate in this year's November election.
For the past few months, political tensions boiled high in Sierra Leone and abroad as Sam Sumana waited for his boss to make his pick. With an atmosphere riffed in business scandals, Mr. Koroma and the NAC's decision is respected but many at home and abroad accept it with a host of reservations.
Without Power
The VP can celebrate his second term appointment, but his former business partners say they are gearing up to ensure that every single penny he took from them is paid back.
Mr. Koroma's decision to continue with Mr. Sumana speaks volumes and the question is: what is he trying to protect?  Sierra Leone's  observers believe  that without political power and immunity from the APC, VP  Sumana is susceptible to many international lawsuits and attacks from the opposition SLPP.
Now, Mr. Koroma will find it difficult to convince any of his compatriots, besides his supporters that he is unaware of his VP's shady business deals and the endless open letters from his former American business partners. Nor can he explain to any about his true meaning of "running the country as a business."
Party Lines
In Sierra Leone's politics, many care less for the country and its international image: the election will be conducted on party lines.  And the president won't forget his political friends.
We are seeking stories about how APC's NAC operates and it members. We also accept similar stories about SLPP. Send in all your pitch to The AfricaPaper – a nonpartisan international newspaper.