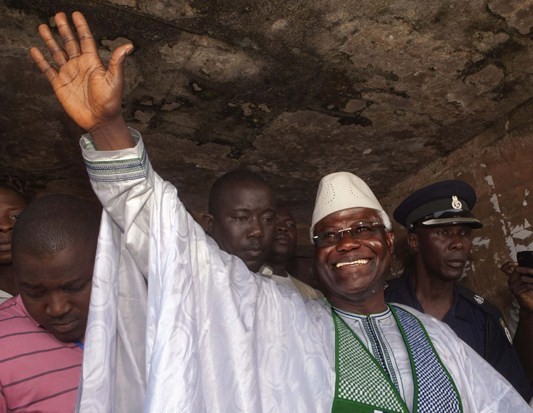 BREAKING NEWS
FREETOWN – Incumbent President Ernest Bai Koroma has won the presidential election in the West Africa nation of Sierra Leone.
Koroma's APC gained 58% and SLPP 37%. There will be no run-off as Koroma won more than 55% of the votes required in the presidential race reports our correspondent.
Ex-junta leader Julius Maada Bio scored 37% in the nation's third elections that has been described as fair and peaceful  The AfricaPaper's political researchers in West Africa and USA confirmed.
Full report will be published soon.
World Copyright 2012 – The AfricaPaper, USA. All rights reserved. Photos and text may not be published, broadcast, rewritten, redistributed or used in any form without the written permission of The AfricaPaper Media Corporation and AIIR.