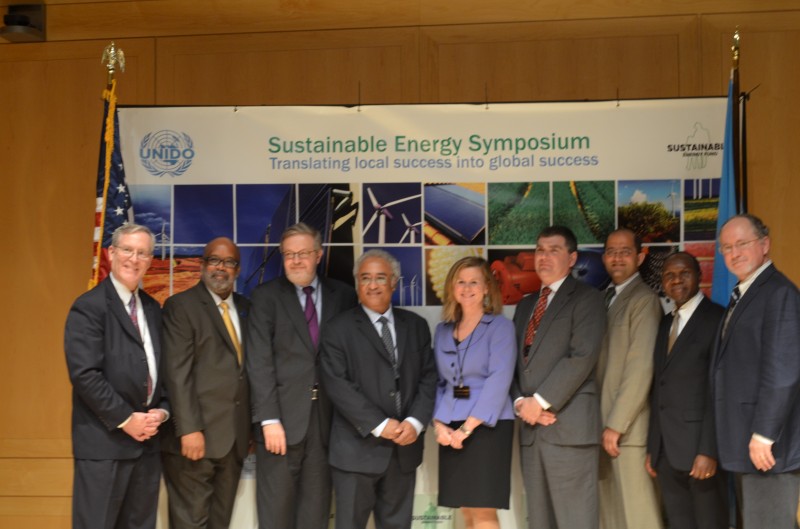 Philadelphia, PA – International energy experts and key actors working on sustainable energy in the United States met at Philadelphia's National Constitution Center on Monday, Dec. 10 to affirm the importance of UN Secretary-General Ban Ki-moon's Sustainable Energy for All (SE4ALL) initiative.
Organized by the UN Industrial Development Organization (UNIDO) in collaboration with the Sustainable Energy Fund (SEF), the symposium brought together UN representatives, the US State Department, development partners, the private sector, academia, civil society, state and local government officials all in an effort to find practical solutions to the "Challenges of Implementing Sustainable Energy for All at the Global and Local Levels."
SE4ALL – "Green Energy"
Mr. Ban Ki-moon's initiative seeks to confront the problems associated with energy poverty by meeting three ambitious yet achievable objectives of supporting the "green energy" revolution.
Through its unique and broad alliance of actors including governments, the private sector and civil society, the initiative aims to meet universal access to modern energy, improve energy efficiency and double the share of renewables by 2030.
Economic Growth
Secretary-General Ban Ki-moon has always reiterated his belief that "energy is the golden thread that connects economic growth, increases social equity and provides for an environment that allows the world to thrive."
SE4ALL is one of the secretary-general's five very important  international initiatives that he has chosen to shape his global agenda for his second and last term in the hope that economic prosperity, freedom, justice and peace reign.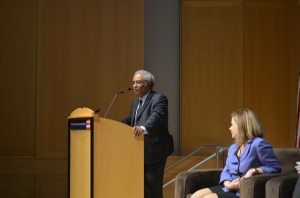 Millennium Goals
"It is critical to the achievement of internationally agreed Millennium Development Goals (MDGs)," said George Assaf, UNIDO Director and Representative to the United Nations, who also serve other international organizations. "Without energy, achieving inclusive growth and sustainable development, environmental protection, political stability and gender equity would be increasingly difficult."
National Security & Global Economy
At the conference, experts confirmed that while the benefits associated with energy access are in great demand in developing nations especially those in sub-Saharan Africa and South Asia, it is also true that developed nations such as the United States should learn valuable lessons from the recent Hurricane Sandy.
"It is a matter of national security and global stability. It's at the heart of the global economy. It's also an issue of democracy and human rights," said Robert Ichord, deputy assistant secretary of state, Bureau of Energy Resources as he referred the audience to Secretary Clinton's "Energy Diplomacy in the 21st Century" speech delivered at Georgetown University two weeks before Hurricane Sandy made landfall.
Hurricane Sandy & Climate Change
The after effects of Hurricane Sandy which left about 60 million people in the dark, with no access to electricity, is a reminder of the horrible lives that 1.3 billion people around the world [one in five people lack access] continue to live each and every day. It is further estimated that about 3 billion continue to rely on traditional energy sources such as wood, coal, charcoal or animal waste for cooking and heating purposes.
"This hurricane showed the vulnerability of humans to natural disaster even in the richest country in the world. It has also led to deep reflections on our preparedness against the effects of climate change in terms of adequacy of basic infrastructure, including transportation, water supply, and supporting urban planning. But the most striking that stood out in the midst of this tragedy was the critical importance of energy, and especially reliable energy supplies," emphasized Dr. Assaf.
World Copyright 2012 – The AfricaPaper, USA. All rights reserved. Photos and text may not be published, broadcast, rewritten, redistributed or used in any form without the written permission of The AfricaPaper Media Corporation and AIIR.