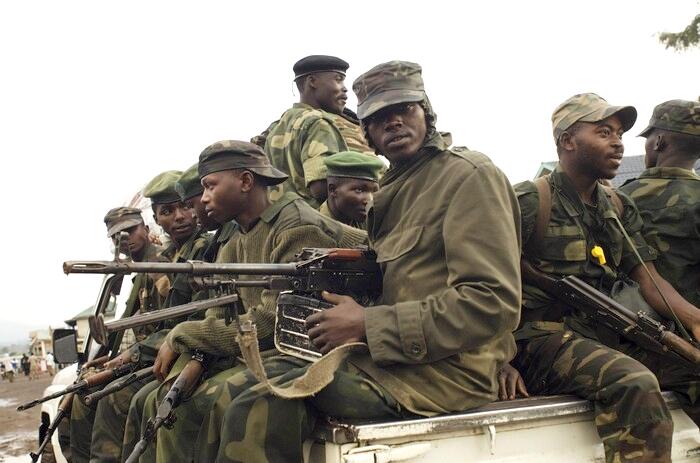 By Stephen Kaufman | USA
Washington — President Obama telephoned Rwandan President Paul Kagame to underscore that any support to Congolese rebel group M23 is "inconsistent with Rwanda's desire for stability and peace" in eastern Democratic Republic of the Congo (DRC), and he urged Kagame to abide by commitments made in November to permanently end all support for armed groups in the country.
End to Impunity
According to a December 18 White House summary of the call, Obama told Kagame that it is important to reach "a transparent and credible political agreement that includes an end to impunity for M23 commanders and others who have committed serious human rights abuses" and that the crisis in eastern DRC should be resolved by a "political agreement that addresses the underlying regional security, economic and governance issues while upholding the DRC's sovereignty and territorial integrity."
Obama told Kagame he welcomed the Rwandan leader's "commitment to moving forward in finding a peaceful solution for eastern DRC," according to the White House.
Five Million Killed
An estimated 5 million people have been killed and millions displaced since 1998 by a variety of rebel groups battling to control the eastern DRC. In 2012, a new group of rebels rose up. Known as the M23, these rebels are mostly breakaway officers from the Congolese army.
In November, the Congolese, Rwandan and Ugandan governments met in Kampala and agreed to end outside support to the M23 and other armed groups in the eastern DRC.
Speaking before a U.S. House of Representatives subcommittee December 11, Assistant Secretary of State for African Affairs Johnnie Carson said external support to M23 by Rwanda and other sources has made the group "the threat it is today," and there is "a credible body of evidence" that shows that the Rwandan government has been supplying M23 with "significant military and logistical support, as well as operational and political guidance."
Suspended Funds
In response, Carson said, the United States has suspended foreign military financing funds to Rwanda.
Carson told U.S. lawmakers that M23's commanders "represent a 'who's who' of notorious human rights abusers in the eastern DRC. They include Bosco Ntaganda, who faces an International Criminal Court arrest warrant for sexual violence and other crimes against humanity and continues to play an active role in the militia."
Ntaganda's Arrest
State Department spokeswoman Victoria Nuland told reporters December 18 that the Obama administration is continuing to call for Ntaganda's arrest, as well as that of Sylvestre Mudacumura, who is also charged with committing atrocities and has been issued an ICC warrant.
"The current conflict in the eastern Congo with M23 underscores the continuing impunity the perpetrators of violence and human rights abuses continue to enjoy in the Congo," Nuland said.
Along with identifying individuals on the ground who commit abuses and subjecting them to U.S. sanctions, Nuland said, the United States is also reviewing its list of those who are aiding and abetting armed groups for possible sanctions designation.
"We look at the whole landscape," Nuland said.
The AfricaPaper

: Thanks to Stephen Kaufman for this report. Kaufman is a Staff Writer for IIP Digital Washington, DC