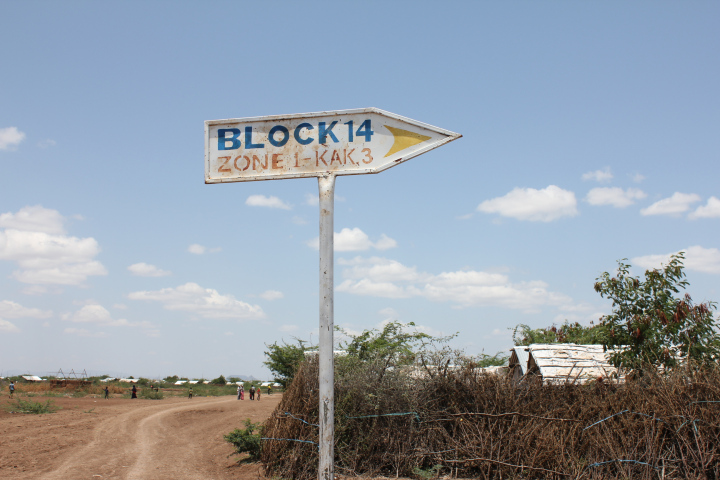 Kakuma Refugee Camp, KENYA –  A Somali woman aged 50 was gang raped, while two others aged 36 and 37 suffered similar assaults at gunpoint in Kakuma 3 settlement area.
Rapist
Habbi Moha was raped at her homestead while Wami and Sopa (not real names) suffered a similar assault outside their residential plot, both in Kakuma 3 zone 1 block 14 section of the camp where incidents of insecurity are frequent. The unidentified rapists robbed the women of their personal cell phones and threatened to shoot them if they screamed. To save their lives the women had to cooperate with their assailants.
Armed
On the July 19, 2012, Habbi Moha, a mother of five children, was raped at gunpoint. The attackers accessed her residential compound after destroying a perimeter fence and breaking into the family house at around 2 a.m. A gang of three men all armed with AK 47s, started beating Habbi after demanding money. They dragged the old lady outside her house and gang raped her. According to Habbi, one of the rapists was undressing her while the other held her by neck. "I tried to plead, but those men are cruel, my kids were helpless," she told Kanere.
Gun Fire
According to the block leader the neighbors were trying to rescue the victim when a gun was fired that scared away block residents from accessing the victim's compound. "I reached there but was astonished to find Habbi on the ground, I alerted the security group immediately," said the Block 14 Chairman.
Hospital
Habbi was admitted to Kakuma refugee hospital and spent twelve days waiting at the hospital due to the fear of going back to her own house in her community. She was admitted on the night of 19th July and discharged on July 24, 2012. The medical admission report seen by Kanere shows the victim suffered rape and grievous bodily harm. Habbi had wounds and scars on broken ribs and face when interviewed by a Kanere journalist. "I still feel a lot of pain; I can't walk or even sleep due to fear for my life and children." She appealed.
Killed
Habbi's husband was killed in the civil war in Somalia. With her five children she fled first to Dadaab in 2008. Habbi arrived in Kakuma in August 2009 together with the first groups of Somali relocated from Dadaab. The family had a lot of concerns as they live in fear. Among Habbi's children an elder daughter aged 23 has run away from home due to fear of being attacked and spending nights with neighbours in the area.
Attempted

On June 23, 2013, Wami Ali and Sopa Daudi aged 36 and 37 respectively were ambushed by armed men in Kakuma 3 zone 1 block 14. It was past midnight when the two neighbors left their compound to assist a woman in labour whose house is opposite their plot fence.
All of a sudden they were caught unawares when three men emerged out of the darkness pointing guns at them and ordering them not to make any move or noise. According to the two ladies, the men who appeared in a very aggressive manner started asking them to produce mobile phones. They immediately started beating them with the gun butts.
"A man hit me with the sharp point of a gun on my back and ribs. I screamed loud, he started lying down on me; I could hear people shouting all over…" said Wami in an interview.
"I was beaten on my back and kidney, I fell down. Another man told me to sleep on the ground. He told me to remove my clothes…," said Sopa. According to the victims interviewed by Kanere, the men who were rapists were dressed with caps, guns, earrings, smelling very dirty and with short tight pants!
Despite the attack, no penetrations were successful as many block residents woke up in the dead of night to protest against the attackers by shouting in order to disperse them away. According to the medical report seen by Kanere, both women suffered bodily harm.
Police
A statement from Kakuma 4 Police Patrol states that both women were alleged to be assaulted by unknown people at night. Kanere had recorded police Occurrence Book (OB) numbers but police statements confirmed that the case is pending investigations. All the three women complained to have been robbed of cheap cell phones. They were appealing over suffered assault, trauma and stigmatization.
In the Somali community people regard the act of rape and sexual assaults as a shameful act which should not be exposed. Therefore women or girls who are victims of rape and other forms of gender based violence remain stigmatized in the refugee community, while UNHCR is slow to take action to solve this problem.
The AfricaPaper – Our appreciation to KANERE for this report. Kakuma News Reflector, or KANERE, is an independent news magazine produced by Ethiopian, Congolese, Ugandan, Rwandan, Somali, Sudanese and Kenyan journalists operating in Kakuma Refugee Camp, Kenya. The AfricaPaper is providing free space to publish any story for – TAP's CAMPAIGN TO STOP VIOLENCE AGAINST WOMEN! Send your stories to: editors@theafricapaper.com.