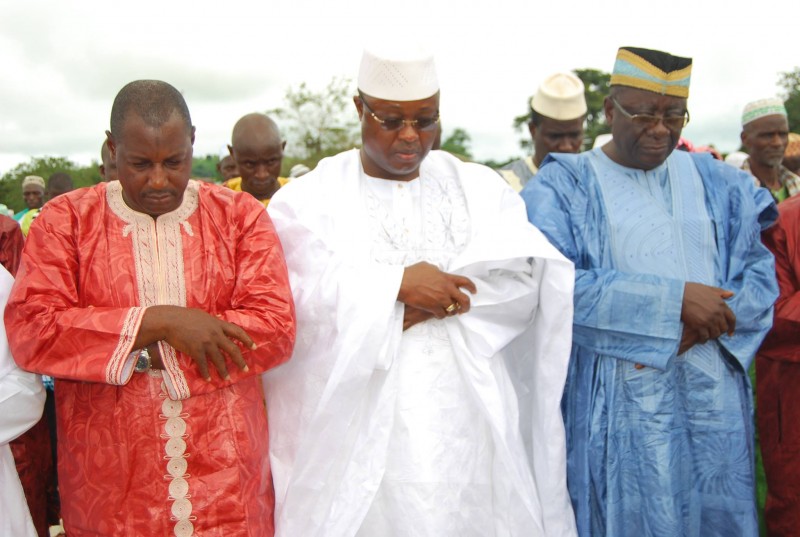 Freetown – Sierra Leone's self- quarantined Vice President Samuel Sam-Sumana has been expelled from the ruling All People's Congress party on Friday. On Monday, Sumana told journalists that he was running the country of about six million people online, and restricted in his home. The VP quarantined himself after one of his bodyguards died of Ebola.
The AfricaPaper's correspondent in Sierra Leone's capital, Freetown reported that the APC's secretary-general Osman Yansaneh stated at a news conference that action, unconnected to the Ebola outbreak, was taken because of a criminal investigation into Sumana background and political conduct.
"The VP has said he was a Muslim but investigations found this to be incorrect," said Yansaneh, further accusing Sumana of making false claims that he has a degree from a US university.
The secretary-general accused Sumana of being responsible for "frequent unrest" in the eastern district of Kono, home of the VP.
TAP's correspondent also added that Yansaneh told reporters at the APC party headquarters that Sumana was plotting to set up a breakaway political party in the country. Sumana still serves as VP, but "it's up to the law to decide" if he stays or stripped out of his position, according to Yansaneh.
On Monday, The AfricaPaper will publish a Special Report on:
Power: How He Lost It
Samuel Sam-Sumana – The Rise and Fall of a Vice President
Don't miss any piece of the action! Tell us what you know and sources that we can talk to. Send us documents that can tell the story.
Email: info@theafricapaper.com