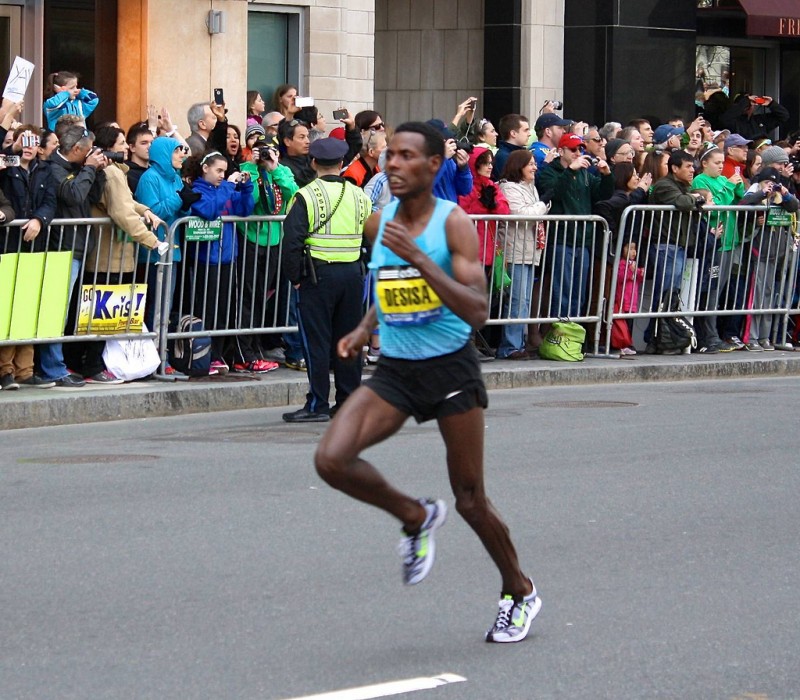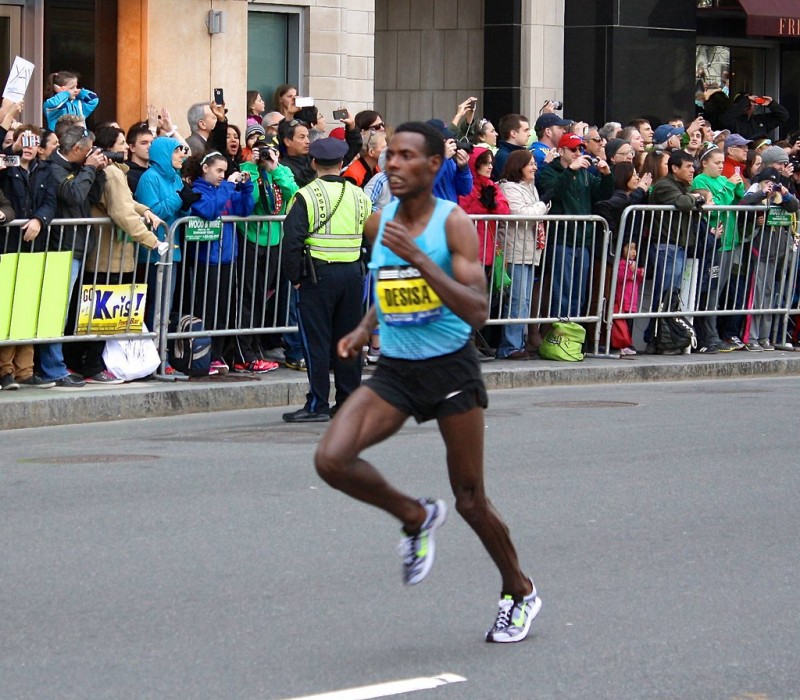 By Alie Badara Sheriff

|

The AfricaPaper
Two years after winning the Boston Marathon that left three people dead and several wounded, Lesisa Desisa, returned to the event yesterday to claim his second title in three years.
The Prize
Desisa, of Ethiopia, won the Boston event in 2013 and donated his medal to the city, in memory of the victims. He finished this year's event in 2 hours, 9 minutes, 17 seconds to claim the coveted golden olive wreath, a winner's medal and $150,000 first prize money. Countryman, Yemane Adhane Tsegay finished second while Wilson Chebet of Kenya took home the third prize.
Top Spot
In the women's division, Caroline Rotich of Kenya muzzled her way to the top spot after slightly edging Mare Dibaba of Ethiopia. Rotich ran 2 hours, 24 minutes and 55 seconds to claim her first place prize.
"Boston Strong"
"I got to the last corner and I saw the finish line tape and I thought, this is it," Rotich said, as she waved to spectators after winning the women's race.
Several spectators lined up the streets hours before the start of the race. A significant number wore t-shirts with writings "Boston Strong" as they chanted names of their favorite runners along the 26.2-mile course. Some spectators carried signs in reminiscence of the 2013 horrible event.
Weather and Security
Temperatures were in the low to mid-40s with slight winds, but the weather did not prevent the crowd from forming lines along the street. Many of the runners wore long sleeves to help fight the cold wind.
Event organizers have increased security since the bombings two years ago. Several law enforcement personnel and National Guard soldiers were visible as they patrol the event scene and the surrounding communities.