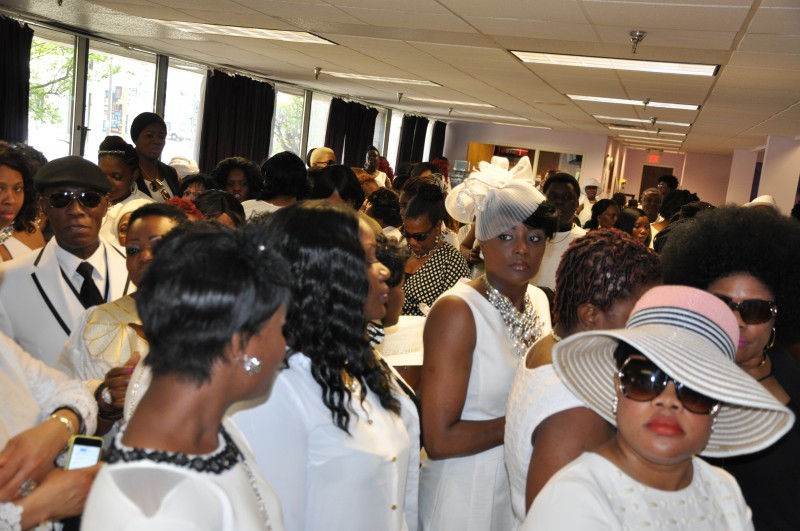 Many from the Liberian Community attended Barway's funeral. Photo: Issa Mansaray |The AfricaPaper.
By James Kokulo Fasuekoi

|

The AfricaPaper

MINNEAPOLIS, Minn – Indignations and cries for justice overshadowed the  requiem for Barway Collins, as hundreds converged on the Shiloh Temple International Ministries to bid him farewell.
"We will always remember the name called Barway," said Pastor Sarah Kendema, as she delivered the eulogy last Saturday. "Children are the ones that we all should care for, but Barway's life was cut short," Pastor Kendema said, referencing the 10-year-old Crystal boy whose body was found last month in the Mississippi River three weeks after he was reported missing.
The Shiloh Temple church was packed to capacity including the mini auditoriums designed to hold a little over a hundred each, with mounted giant sized television screens that let the audience monitor the programs. In the main auditorium, hundreds of mourners stood calmly in hallways and the back area for hours.
Outside of the church's edifices, members of the Emergency Medical Team (EMT) stood ready to deal with any emergency medical situation. In one instance, a middle aged woman shouted before she collapsed as a farewell poem was read by Barway's former teachers. A group of ushers rushed to her aid while some ran outside to notify EMT personnel.
Security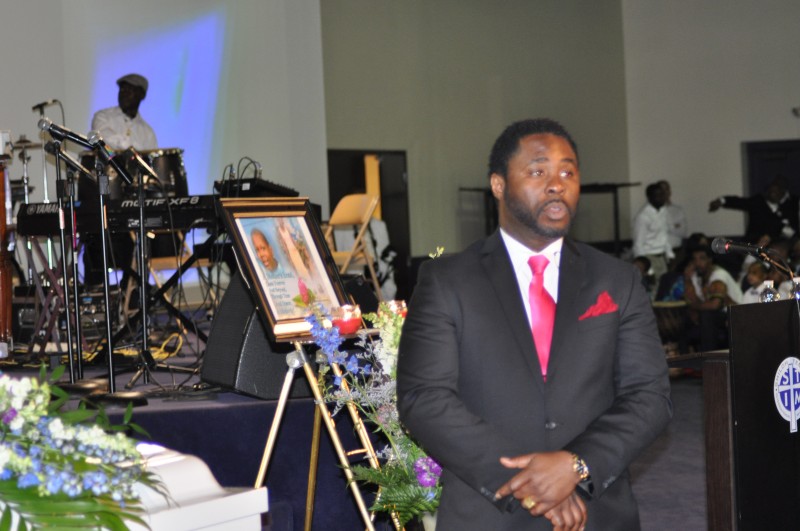 Beneath the church's huge podium, Barway's body lying in state in a beautiful white coffin, and for every 30 minutes or so, fully-attired guardsmen and women from state's paramilitary and community groups swapped positions, almost similar to the daily changing of the guards in Allenton, Virginia. In addition, there was a wide range of security personnel including the local police and state troopers, all strategically positioned in and outside the church.
Many Minnesotans who couldn't make it to the funeral watched the occasion on television from homes and workplaces. In attendance were city, county and state officials including  Brooklyn Center Mayor Tim Wilson.
Barway's mother, Louise Karluah, who had traveled from Liberia to Minnesota, was also in attendance.
And from the Liberian community, people came from all corners of Minnesota and beyond. They came as sympathizers, friends and associations to pay tribute to a young boy whose family tragedy has no doubt turned him into a national icon. One such Liberian association present at the event was the Association of Liberians in Milwaukee, WI, led by its secretary general Musa Konneh and the group's president,
Missing, and Found Dead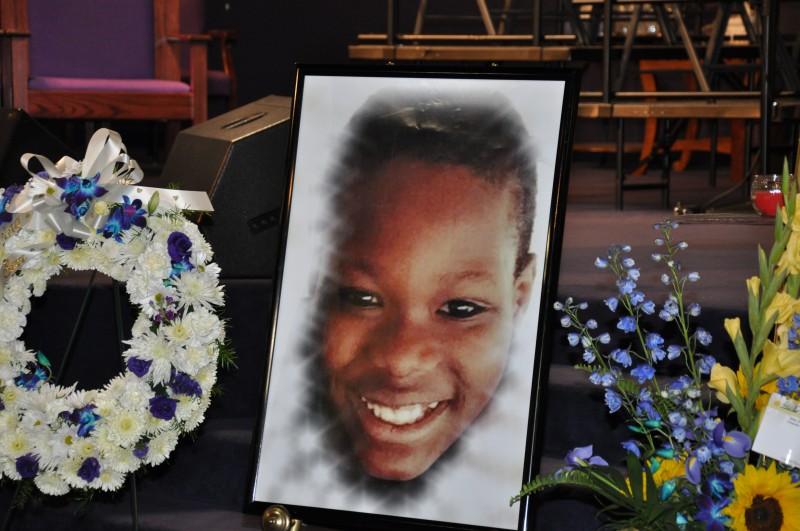 Barway Collins who left Liberia at the age of 5, to live with his dad and attend school in the United States, was first reported missing March 18 by his father Pierre Collins. However, days into the search for Barway, Crystal Police declared Mr. Collins a suspect in the boy's disappearance, an allegation he persistently denied.
Few weeks later, Barway's body was found in a reservoir in the Mississippi River in Minneapolis. Police have charged Mr. Collins with Second-degree murder in connection with his son's death. He remained in Hennepin County jail awaiting trial.
In spite of his short lifespan, many of the people who encountered Barway prior to his tragic death told memorable stories about him mostly centered around love and care for other children, whether at home, school or in church. In his church, he is said to have paid close attention to his spiritual duty and would collect Bibles and neatly re-pack them after service.
Despair and Tears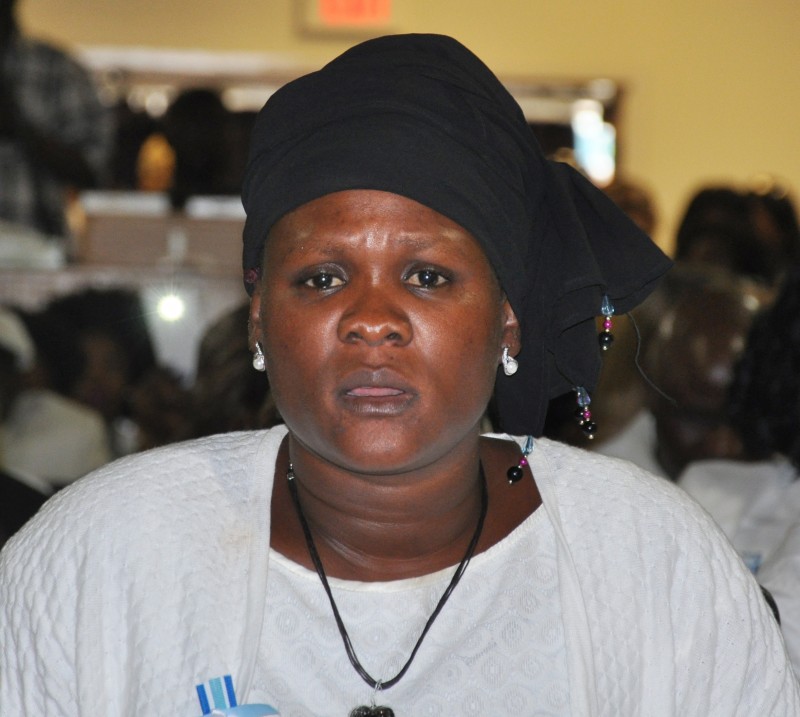 Adults of the various Minnesota communities weren't the only people devastated by the tragedy.  Classmates and friends of Barway were also troubled by the loss of the 4th grader and each struggled in his or her own way to express their griefs through letters and poems. One of Barway's classmates, Jenna from Evergreen Elementary School wrote: "I am so sorry you die. If I could, I would bring you back to school." "Everybody misses you and care about you," Barway's teacher, Gayle Nelson read the poem to the congregation.
Another poem entitled "WHEN WILL IT STOP?" was read by Evergreen Elementary School's principal, Sheryl Ray: "Not being with my family, when will it stop? People hurting people, when will it stop? Starving children, when will it stop? People getting stolen, when will it stop? When kids lead for a better life, when will it stop?"
The poem had scores of mourners gnashing their teeth in total despair and tears.
"Barway cared deeply about his classmates and teachers," said Principal Ray, quoting one of Barway's teachers. "He was a great friend, always trying to find passages,"quoting another teacher, "Classmates found him to be a funny and warm caring friend," she said. According to Ms. Ray, another teacher described Barway as someone who was fascinated by words and people around him. "We will always remember him in our school community," Ms. Ray said.
Community Child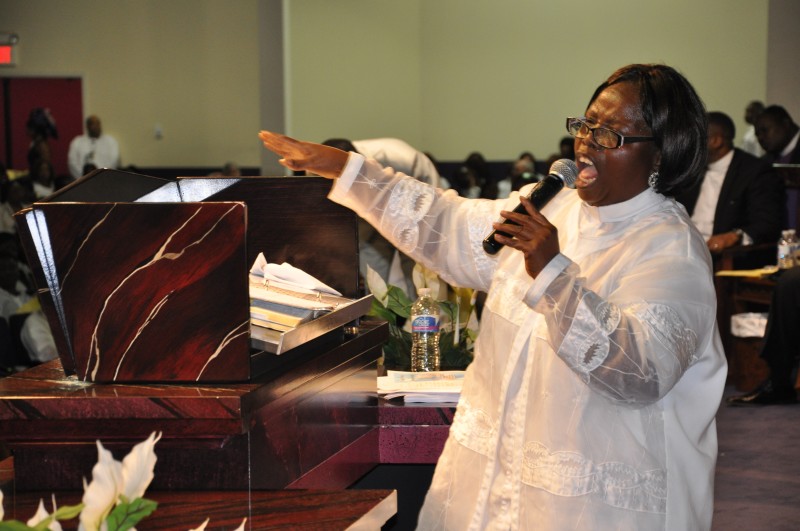 Pastor Sarah Kendema described Barway as a "community child. "Our hope, and our future," she said "Justice will come to Barway," she added.
Pastor Kendema further stated that Barway had vision, hope, dreams and a purpose for his life but said those "dreams, hope and purpose" were never achieved. She called on the congregation to help "Barway achieve his dreams, vision and purpose" in life.
Pastor Kendema referenced a book entitled, "WHERE IS GOD?" written by James C. Nyemah, a Liberian preacher. The book she said described our changing world.
"We will never forget that day Barway was taken from us," she continued. "We will never forget when we heard on the news that Barway was found in the Mississippi River. We will never forget! It seems that all hopes had been gone when Barway was taken away from us."
Reassuring Mourners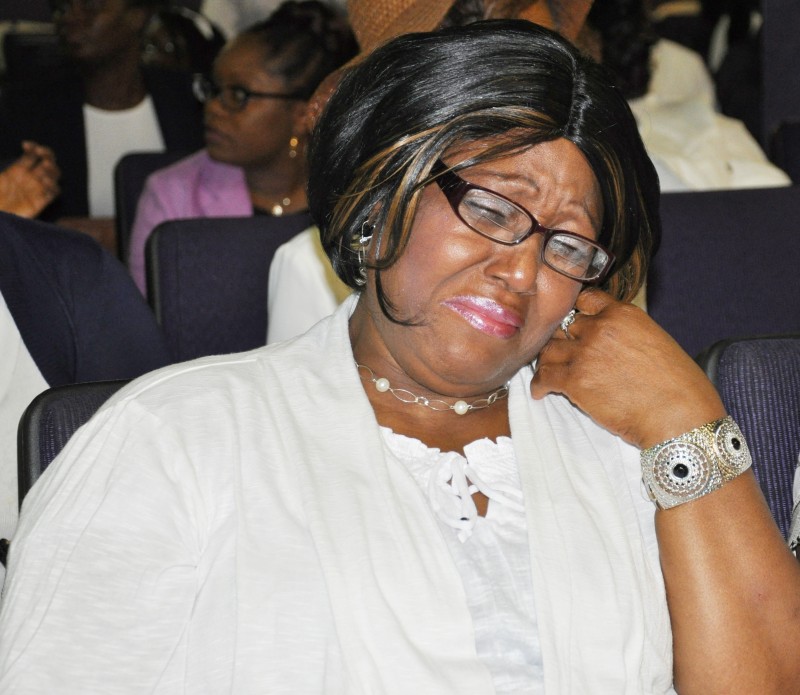 Pastor Kendema compared Barway's life to that of Job in the Holy Bible. Job, she said was  "blameless and upright, and one who feared God and shunned evil," she said.