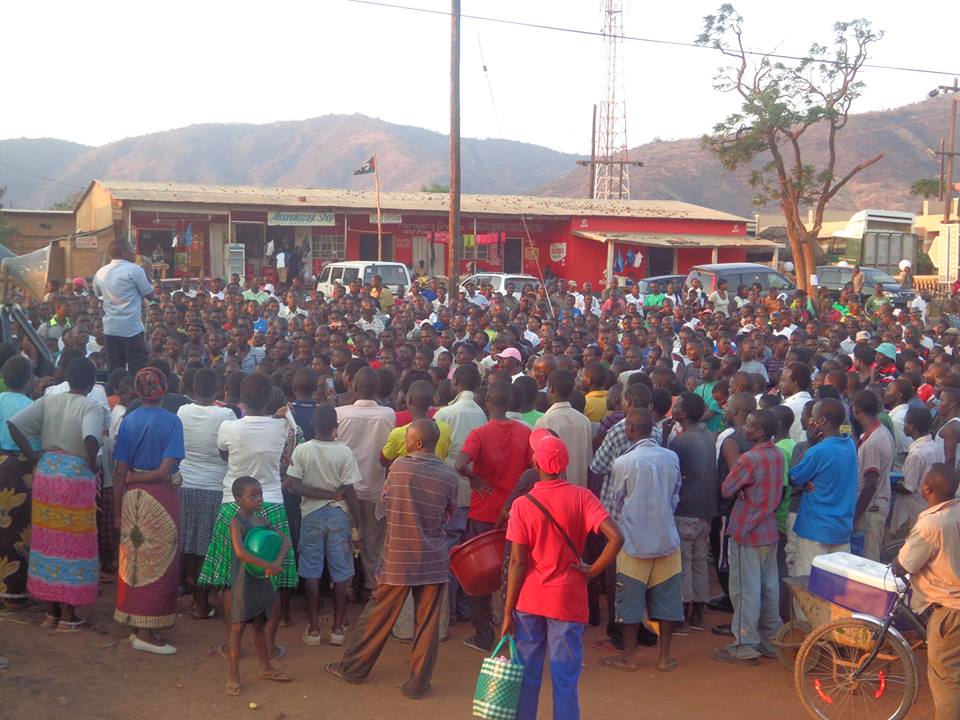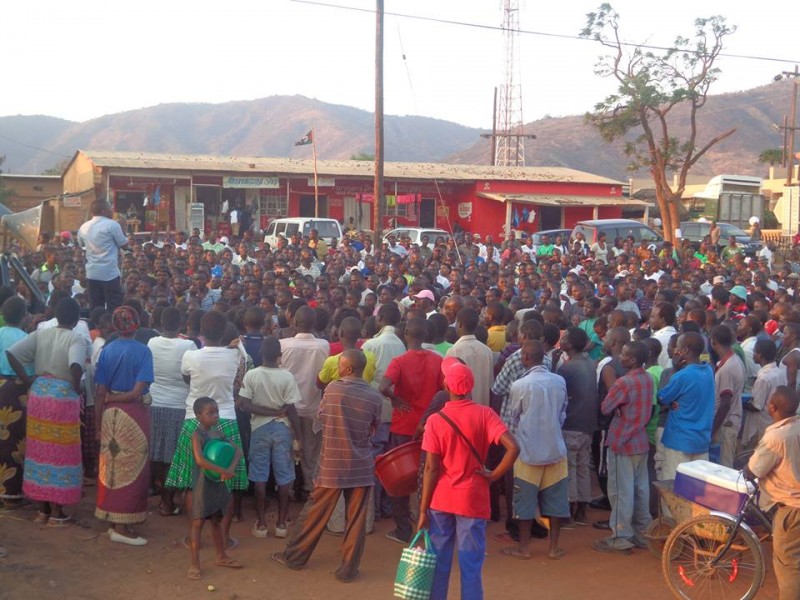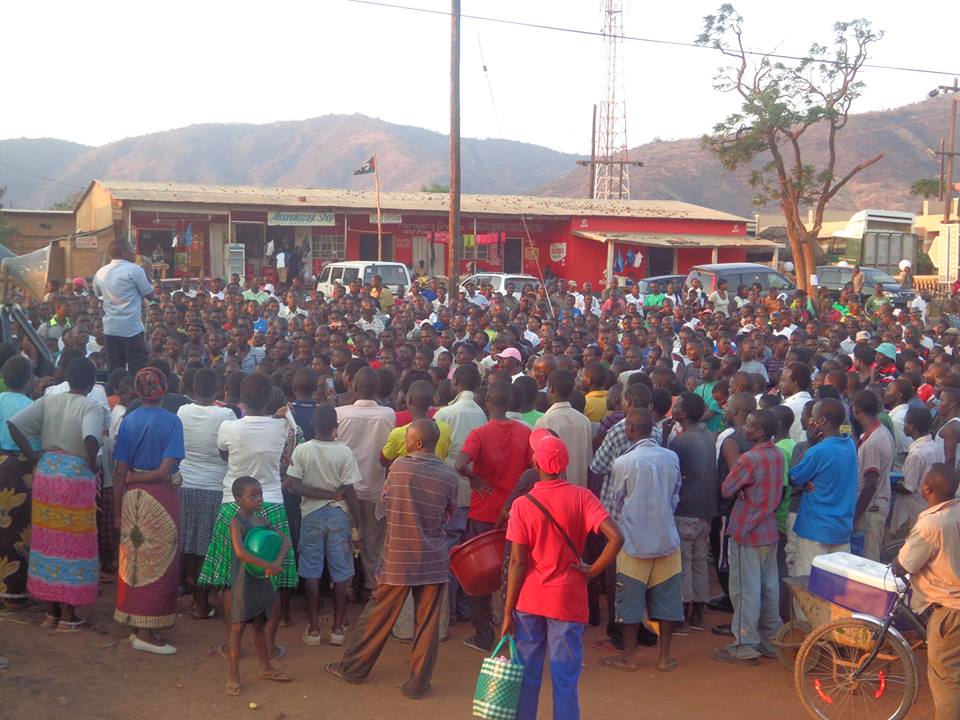 By Henry Kijimwana Mhango

|

The AfricaPaper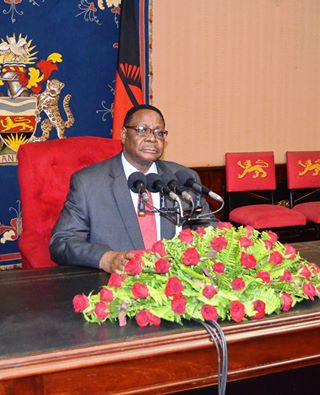 Lilongwe, Malawi –  Malawians are calling President Peter Mutharika to introduce Federal System of government to ensure equitable distribution of development resources .  For 20 years now the country has been pursuing a unitary system which critics say, has seen disparities in distribution of the national development.
Winner Takes All
And with a constitutional provision that allows a winner takes it all, President Peter Mutharika of the Democratic Progressive Party (DPP), was during the 20 May 2014  declared winner with 37 percent of the total vote cast, ousting the first woman President Joyce Banda.
"This means about 63 percent of Malawians did not like him, but, with our weak constitution provision that dictates for the first past the post, Mutharika, is now the president for all of us," says Mandewa Lungu, chairperson of one of the pressure groups fostering the federalism campaign in Malawi.
"This clearly tells us that the unitary system has failed hence we have to try federal system which has enabled South Africa and other countries to develop."
Federalism Calls
Initially, the calls for government to adopt federalism started with few individuals from the country's northern region in 2011, following a public outcry that the then president, late Bingu Wa Mutharika, brother to the current president, Peter, was oppressing the region in terms of development.
For instance, Mutharika imposed a quota system policy of selecting students to public colleges; rather, than on merit, after he noted that most learners from the north were dominating public universities through the Ministry of Education's merit selection system.
"How could students from a small region that contributes very little to the country's economy dominate public universities across the country?," questioned then highly charged late Mutharika at a public rally held in the southern region.
He challenged that his government could run the economic affairs of the country without the contribution of the north, and braved to deal with the domination of northern region pupils in public colleges through the quota system.
However, most educationalists, human rights campaigners and development observers warned that Mutharika's open statements against northerners had potential to cause divisions in the country, and weaken the education system.
"These remarks can influence genocide as it was the case in Rwanda, and we wonder how can the head of state and government utter such hatred remarks at a public rally?, " wondered Moses Mkandawire, Director of the Church and Society Program of the CCAP Synod of Livingstonia.
"This is not a Malawi we expected when we were fighting for democracy in 1993," added Mkandawire, whose organization implements good governance, human rights and development programs in the northern region.
Regionalism and Nepotism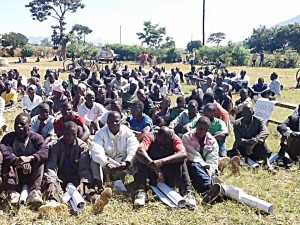 Several quarters also accused the President of supporting regionalism and nepotism by promoting people from his region and particularly his Lomwe tribe in public offices such as cabinet ministers, chief executives for parastatal institutions and other government departments.
These developments helped to boost calls to adopt federal system for government among people in the north. The campaign did not reach far because most political heavy weights and parliamentarians from the region were in the ruling party, and could not criticize the president for fear of being fired from the party.
Soon after the sudden death of Mutharika in April 2012, almost all the influential politicians and parliamentarians defected to the then Vice President Ms. Joyce Banda's Peoples' Party after she ascended to Presidency.
Most of them were awarded with ministerial positions, heads of government departments, and influential positions in the ruling party hence none of them joined the calls for federalism.
However, a historic losing of a sitting president in Malawi in last year's elections, that were described by many international and local observers as not free and fair, and the coming in of Peter Mutharika as President under his late brother's Democratic Progressive Party (DPP), has fueled a wave of federalism calls from several quarters in the country.
Pressure Groups and Secessionists
Meanwhile, several pressure groups advocating for the agenda have been formed in the north, parliamentarians from the region and major opposition, Malawi Congress Party especially in the central region have joined the bandwagon, and have taken the agenda to parliament.
Some parliamentarians (MPs) have gone as far as demanding for secession for the region.
"What the northern region need is actually secession," says Christopher Mzomera Ngwira, one of the vocal MPs from the north. "It is well documented that the north has long been sidelined, deceived and taken for a ride. Hence we have to be independent and set our own development agenda."
President Mutharika's administration is trying its best to silence the campaign by bribing local traditional leaders, religious leaders and some influential citizens to speak against the agenda.
For instance, there are strong allegations that the Presidential Advisor on National Unity and Parliamentary Affairs, Mr. Symon Vua Kaunda, is distributing huge sums of taxpayers' money to the local chiefs, church leaders and youth groups to speak against federalism on public radio and television, that it will trigger civil war.
Bribing Chiefs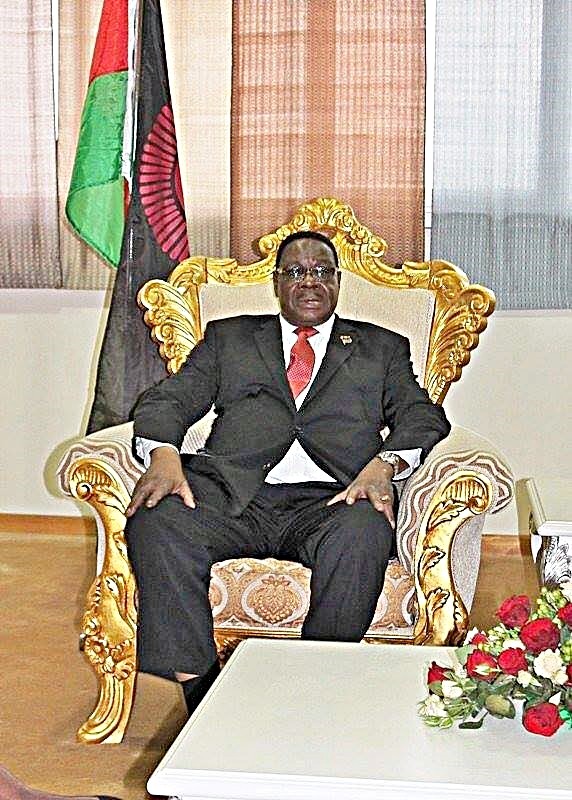 Paramount Clement Mwakasungula Kyungu, and Walter Gondwe Chikulamayembe who are alleged to have been bribed by the Presidential adviser have said "We shall not allow some people to divide this country, it is wrong to call for the independence of the northern region. Malawi is one, and unity is vital in the socioeconomic development of the country," they told a gathering in the northern district of Karonga.
However, Kaunda has denied allegations of bribing the chiefs, but said he has been consulting them to get their views on federalism or secession of the region.
Another northern region Parliamentarian Mr. Enock Chihana, whose father Thom Chakufwa Chihana brought multiparty democracy in Malawi, challenges "They may bribe the chiefs but that will not stop people from expressing their views on the matter."
"The ruling DPP is showing resistance to adopt the system; but, let me challenge them that the federal system will be implemented since this government will not go beyond 2019," Chihana added.
President Mutharika, who has for so long been asking for contact and dialogue with his government critics, has asked for a fair public debate on whether the country should adopt federalism.
"It is legitimate thing that people must be free to debate issues as long as they are doing it honestly and within the confines of the law," said Mutharika at a public rally held in the northern  region's Mzuzu city. "Let me reiterate my belief in one nation, one Malawi. Some people want to break this country."
Proportional Representation
Emerging reports indicate that Mr. Mutharika  in 2006, then Professor at Washington University School of Law in USA, also proposed federalism and proportional representation in the country as two possible ways to do away with concerns of regional marginalization in Malawi.
Addressing the national constitutional review conference in the capital, Lilongwe, held from 28 to 31 March 2006, titled 'Towards a more manageable constitution,' Mutharika who presented a case on federal system of government, used the Nigerian government.
He said the government successfully resolved the problems that were created by the existence of its three regions at the time of its independence in 1960 into what are now 36 states and one federal territory.
"While the initial decision to abolish the regions led to war, Nigeria is now a much more unified  and stable country," said Mutharika.
Joseph  Chunga, political commentator at the University of Malawi's Chancellor College, says though the President proposed federalism some years ago, he would not be comfortable to stand for it now given the power he has now as head of state.
"A federal system of government would not offer him much control of the state than in the current unitary state," says Chunga.  TAP