By James Fasuekoi & Issa Mansaray

|

The AfricaPaper
Brooklyn Park, Minn – In what was described as a historic event, last Sunday, more than 400 church members, supporters, and city officials gathered at the Ebenezer Community Church (ECC) groundbreaking ceremony.
"We have been on this project for a while, and God has graciously helped us to secure the construction loan," said Dr. Francis O. S. Tabla, senior pastor of ECC.
The occasion marked the beginning of the first phase of the $2.8 million multipurpose community place of worship. The ceremony started with prayers and dance. Participants were observed wearing  green and white tee-shirts with writings "Arise and Build Ebenezer."
The estimated cost of the 33,254 square facility upon completion is $4 million, according to church officers. The facility will be located at 9248 West Broadway, Brooklyn Park, MN.
For  Dr.  Tabla, after almost nine years, he considers the new construction a success story after years of struggles. Observers at the occasion share similar sentiments agreeing with the lead pastor  that the church and its members have gone through a lot from raising funds to working with contractors.
Never Happened
For a community with enormous challenges for nearly a decade, including breaking ground for the construction of a new church that didn't get off the ground, members of ECC, whose facility is currently located at Park Center High School have reasons to celebrate.
"This is historic. As far as we have learned, this is the first time of building a project of this magnitude. The first phase is about $2.8 million. For an African immigrant to buy a piece of 4.3 acres of land, and build from ground up, is historic," said Dr. Tabla. "We have learned that this has never happened in the state of Minnesota. This has never happened in the entire mid-west. For us  Liberians and  Africans, this is a milestone."
God's Time
This was God's time for the church members. Tabla stressed that the new church building will serve Brooklyn Park and African community. The first phase of the project will be a multipurpose gymnasium that can be used for worship, after-school, and adult literacy programs. The facility will also housed social ministries that are evangelistic in nature, but culturally sensitive to Africans and others in Minnesota, the pastor added.
Pastor Tabla praised his congregation for their enormous financial supports toward the new church building funds. He also thanked members of the audience for their generosity.
Construction Starts Soon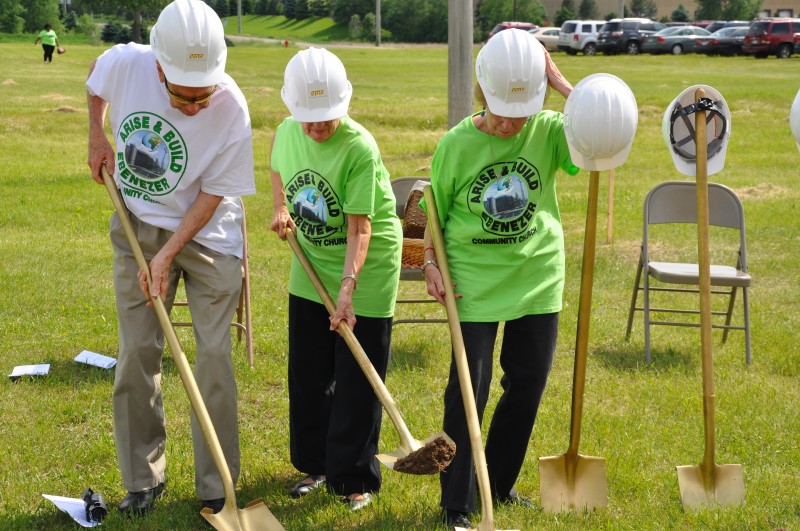 Adam Holmes, president of VanMan Construction Company disclosed that his builders would move their heavy equipment onto the site within two weeks to start construction and put the duration of the first phase of the construction project to six months.
Members took turns, playing Gospel songs with tears of joy. Their musical instruments consisted of both western and the traditional Sasa from Liberia.
Community Support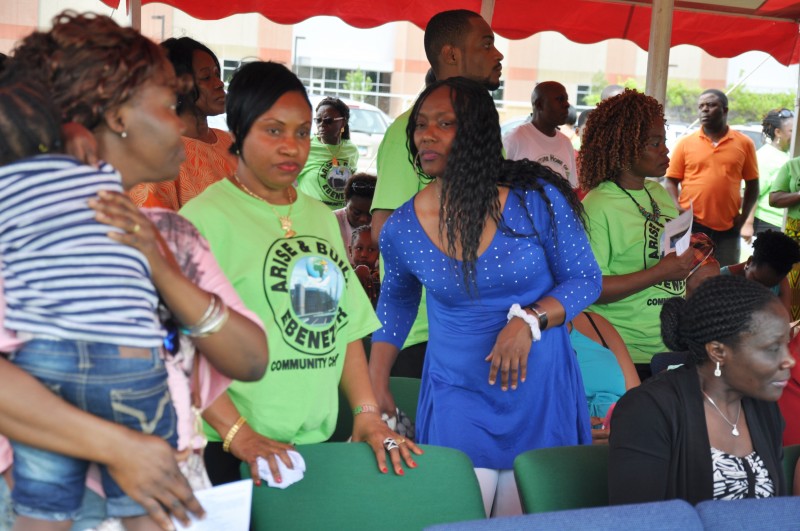 Present at the ceremonies was a long line of educators, community and religious leaders, both African and native born Americans who are friends to the Ebenezer Church family. They included Dr. Tabla's former BWI-Liberia teacher, Mr. Solomon Jaywhehgar, Rev. Weeseh, Rev. Stan Weesee of North center Baptist Church, and Brooklyn Park Faith Chapel's pastor John B. Saah.
Others were Rev. Alex Collins, representatives of Minnesota-Wisconsin Baptist Convention, Twin Cities Metro Baptist Association, Virginia Baptist Mission Board and First Baptist Church in Richmond Virginia and Rev. Charles Goah who consecrated the building site, shovels and tools.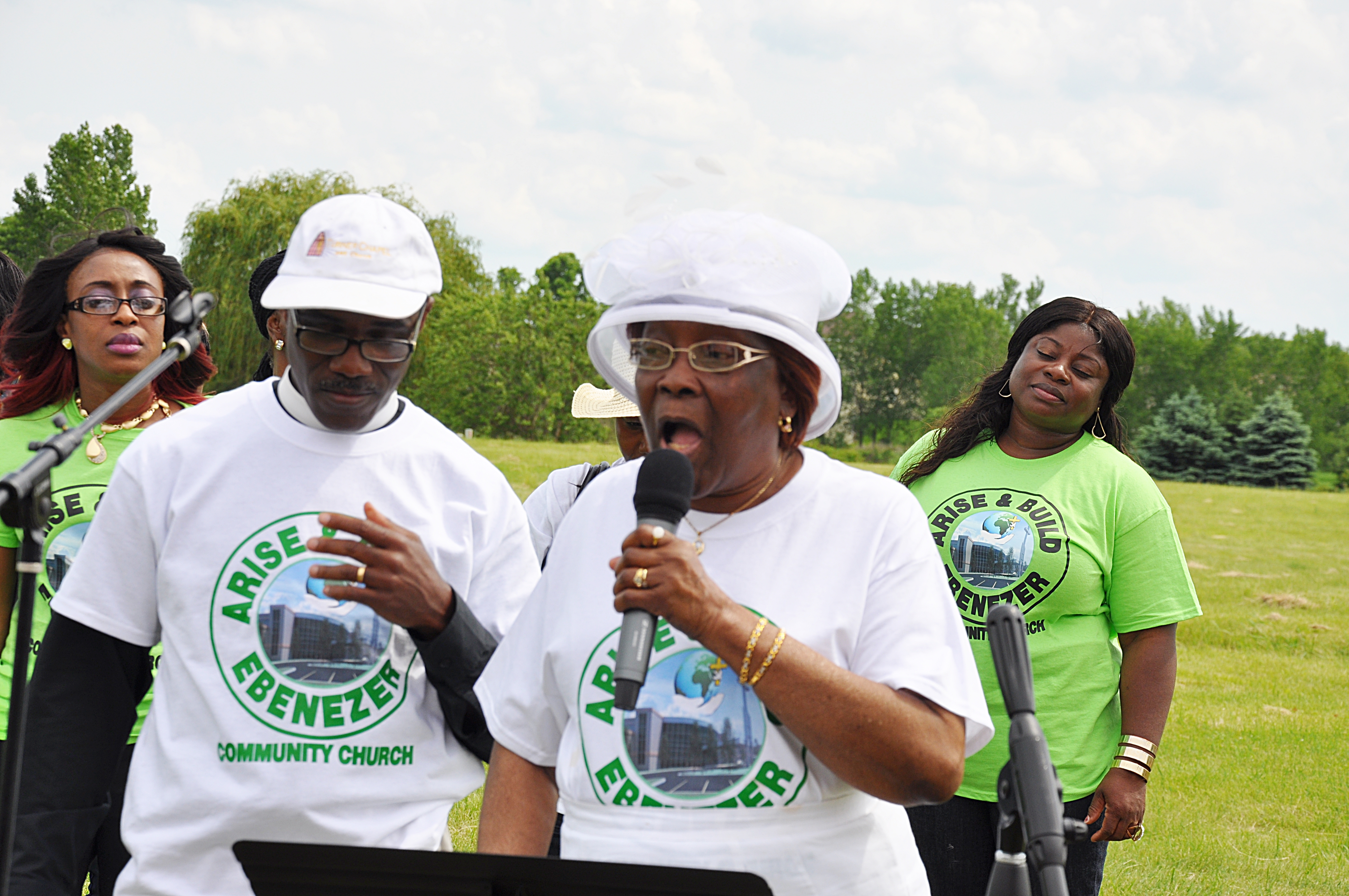 "This day is a great day for us, it's a joyful day… We have come to give the glory to God," said Etta Gbeizon-Bornor, Chair of Deacons. "In all, we continue to pray… If God has brought us to this day; indeed he would carry us further. We just want to bless God for this day. We all those  that prayed with us, cried… and supported morally and financially."
The AfricaPaper: Issa Mansaray and James Fasuekoi are staff editors at The AfricaPaper and Africa Institute for International Reporting (AIIR).