By Issa Mansaray

&

James Fasuekoi

|

The AfricaPaper
Minneapolis, Minn – Pierre Collins was sentenced yesterday to 40-years in prison after admitting to  killing his 10-year-old son.
For months Collins has denied any role in the killing of Barway Edwin Collins. But in a public plea held at the Hennepin County Courthouse, Collins left several people in tears after astonishingly stating that he beat his son and then wrap him with duct tape before throwing him in the Mississippi River.
In court, Collins trembled and even cried as he responded to questions from his public lawyer Shawn Webb.
With his head shaved, and clad in his orange jail-jump suit, Collins paced the waiting room before entering into the courtroom. Calmly, he sat between his two public defenders after adjusting his microphone and his manila file.
Guilty
"I am guilty because I killed my son," Collins said.
His remark was received with deep emotions by some members of the audience. Louise Karluah, Barway's mother, couldn't hold her tears. So were other Liberians, Americans and others at the hearing. Unable to bear it, Louise walked out of the jammed-packed courtroom and consoled by her lawyer Marcus Jarvis.
Until yesterday, Pierre Collins had denied having any knowledge of his son's disappearance and  murder on March 18th. When Barway's body was found April 11 in the Mississippi River, Collins persistently denied any "role" in the incident. He didn't change his story during the weeks and months that follow thereafter when The AfricaPaper staff  interviewed him in prison on numerous times. He however told our editors that he lied  to authorities in order to cover-up the boy's death.
He said he constantly thinks about his late son and what actually happened to him that day.
"I'll never forgive myself for this. I messed myself up!…I don't have a life anymore," Collins told our staff editors weeks before yesterday's public plea. But due to professional reasons this paper decided to withhold Collins' "confession" for further investigation.
Judgement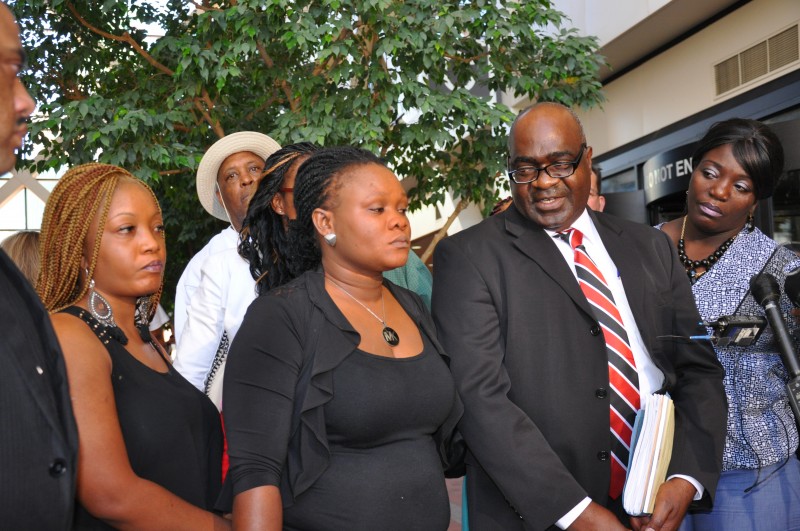 Hennepin County District Judge Tanya Bransford wanted the defendant  to understand the consequences that come with a "guilty plea," among them, the "deportation from the U.S." of the defendant to his home country to which Pierre Collins responded yes.
Asked to explain how he killed Barway, Collins revealed that he saw his son playing in the courtyard after the boy arrived from school; something he had warned him against playing outdoor without his permission. Angered by the incident, he approached him, lured him into the apartment and punched him, thus causing him to become unconscious.
Fearing the incident could land him to a severe jail penalty, he said he decided to bundle him up, duct taped him and then took the body to the Mississippi River.
Under oath, Collins responded as Mr. Webb read through the four-page document line-by-line. Victoria Peabody, from Team-Barway, the local group that help searched for the late boy, shook her head and wept as she listened to Collins. For her, the shame and embarrassment that came with Collins' confession were just too much to bear. "I feel so dirty" said Peabody in tears, because Collins lied to her and joined him in praying for late Barway.
After listening to the case stated by Mr. Webb, Judge Bransford explained to the court that there is sufficient grounds to accept Collins' plea agreement, and sentenced him to 480 months, about 40 years for killing his son. This includes the 113 days already served at the Hennepin County jail. Collins accepted not protecting a vulnerable ten-year-old, and abuse of his position of authority, and concealment of the boy's body.
Because of the plea agreement between the prosecutor and Collins, Judge Bransford dismissed one of the charges – first-degree premeditated murder. Before this, Collins a naturalized U.S. citizen, had no criminal record, which was considered in the judgement.
Tears and Anguish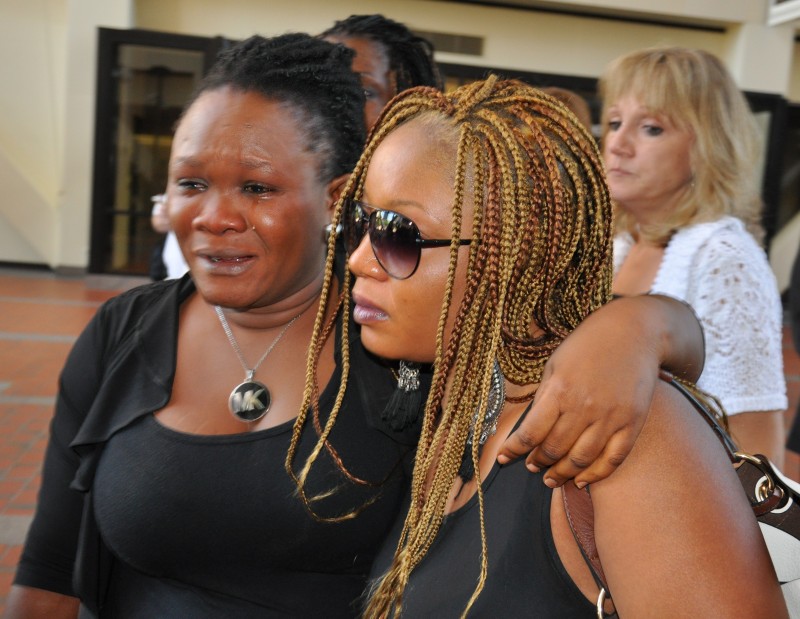 At this points, Louise Karluah cried once more, as Collins accepted his jail sentence, telling the court that he acted alone and that no one was involved.
"I forgive him…Louise too will forgive him," remarked Peabody as she struggled to comfort Barway's mother rendered speechless by grief. Victoria together with other family members had called the Collins to a meeting during which they quizzed him (Collins) regarding the boy's disappearance but said he denied any knowledge.  
Many from the audience section fixed their eyes on Collins, who told the court that he was not forced to plead guilty and that he was in a sound mind. His wife Yamah, wiped her tears with a white tissue, and looked towards him standing between his two lawyers. Collins told Judge Bransford that he has no questions and bowed his head in tears.
"I tried to be strong…It has affected all Liberians in the USA," said Seyon Nyanwleh, a member of Team Barway, a local group that was put together in support of the once missing child. "It is a sad and happy day."
He noted that it is a happy day for the community, "We can have closure to the pain that everyone had." Believing that, faith would help in healing the heartbroken Liberian and African communities. "It is our hope that the good Lord would have mercy on us all," he said.
"Community Son"
Late Barway Collins was described as a "community son" as many people went to search for him along the Mississippi River and surrounding areas in Crystal, hoping that the truth will one day come out.
"Everyday, we look for the boy, until we found him," said Peabody. She questioned how she can trust people when Collins couldn't tell her the truth about his son's death.
Louise Karluah, Barway's mother can't imagine how Collins could kill his own son. She collapsed in court, and later told the media  that, Barway, her first son, was a "special child," and that if Collins was "tired of him" he should have send him to her in Liberia.
"I think there are a lot of things left out," said Jennifer Beaver, Collins ex-wife regarding his motive for killing Barway. "There is a lot of truth we won't know now…However there is closure." Beaver believes the boys was not only beaten and thrown to the river, but something else went wrong which Collins has refused to explain. "It doesn't just add up."
Tarnished Image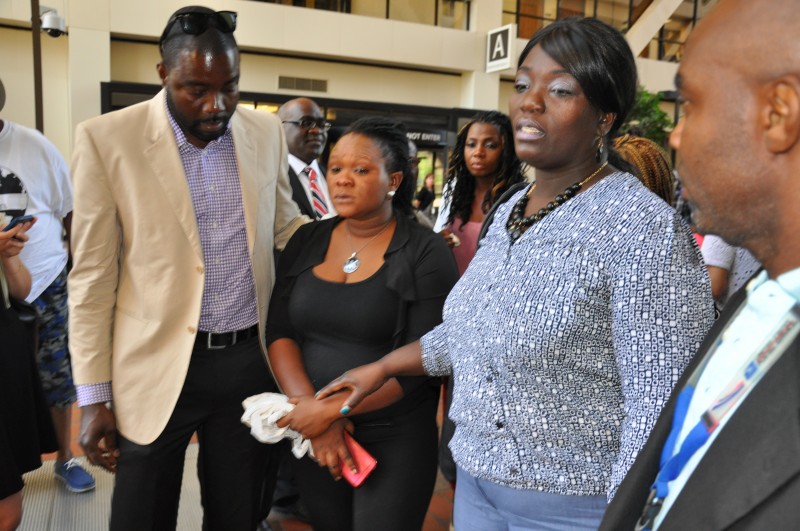 "Our name has been tarnished, because of Collins," Peabody told the court that Louise Karluah will forgive him, but Collins has damage the image of their community. " Nothing can be done to bring back Barway."
"Pierre has not been fair from the start. Pierre has not been trustworthy. We expect much from him today, but at least, justice has been served for now," Emmanuel Monluo, Karluah's cousin told the media. " Pierre had wanted a minimum sentence, and he confess just to speak to it."
Monluo said that they [Karluah Family] were relieved with Collins plead guilty, but felt he has more to say about the case.
Unexplained Motive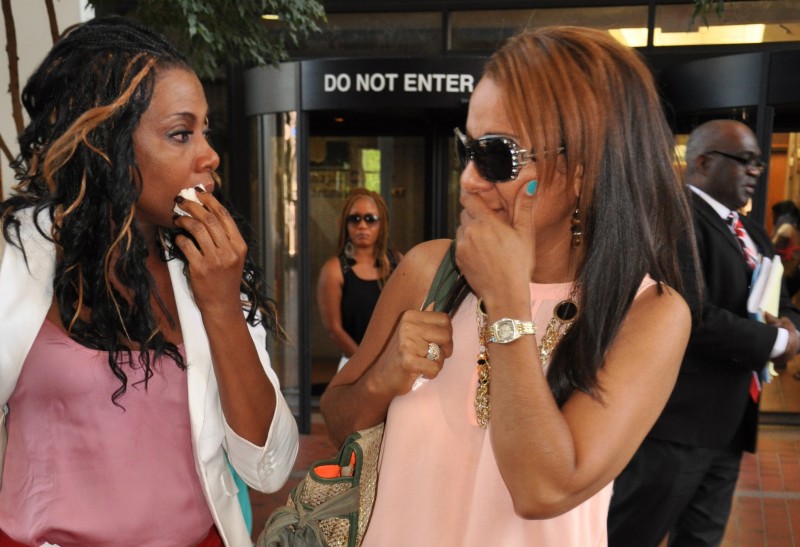 Many in the African community are still wandering about Collins' motive(s). At yesterday's hearing Hennepin County Attorney Mike Freeman told the local press that it was hard to tell Collins' motive for killing his son. He believes the court and the law enforcement community have done their best to bring justice and closure to the case.
"He is gone," said Attorney Freeman. "None of us can explain or comprehend, how a father could kill his son. We don't know what exactly happened… We don't absolutely know. The only person that knows is Pierre Collins, and he is not sharing."
Responsibility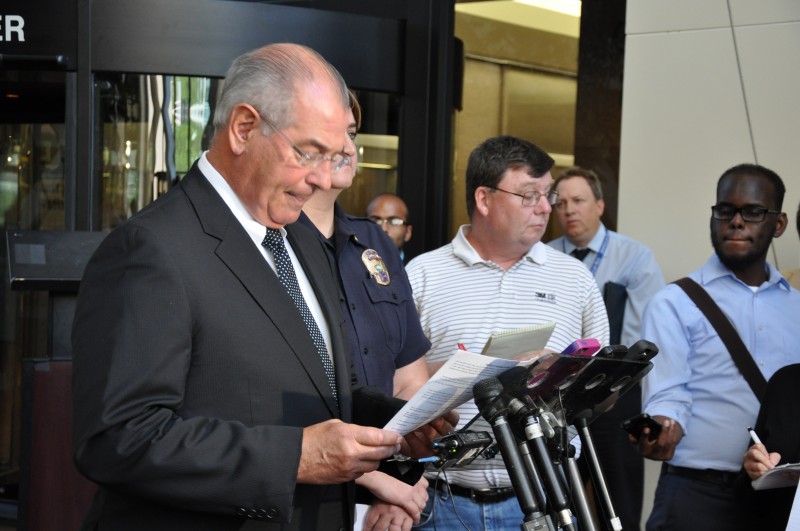 In his brief closing remarks before he was escorted out of court, Collins asked for forgiveness for the pain he has caused and for disappointing his family, friends, and "everybody in the community."
"He wants to take responsibility for this, but not put the community through a lengthy trial," said Shawn Webb, one of Collins' public defenders. "There are no winners in a trial like this."
World Copyright: 
The AfricaPaper, USA, 2015.  All rights reserved.  Photos and text may not be published, broadcast, rewritten, redistributed or used in any form without the written permission of  The AfricaPaper, and AIIR. We take legal action for any copyright infringement.