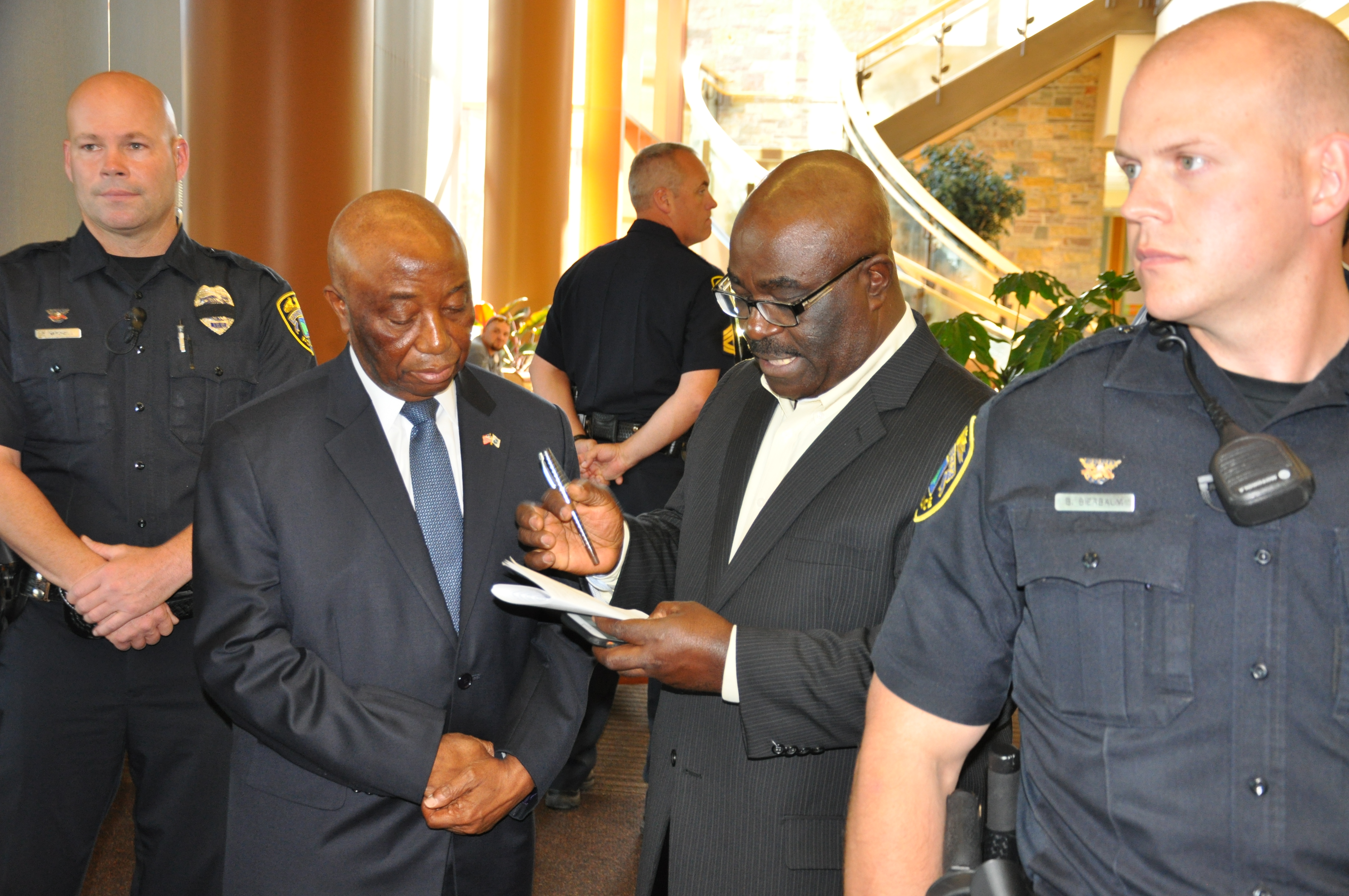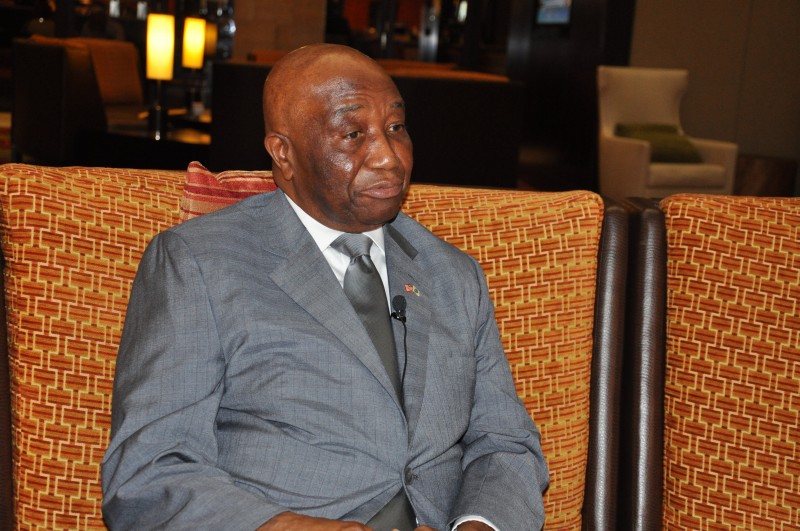 The AfricaPaper

|

News
Brooklyn Park, Minn – Liberian Vice President, Joseph N. Boakai, has arrived in  the Twin Cities, home to more than 30,000 people of Liberian descent in the US.
The Vice President, who arrived in the Twin Cities on Wednesday on a  week-long visit, will among other things meet with a cross section of Liberians in a Town Hall meeting on Friday at the Brooklyn Park City Hall.
Visit
Mr. Boakai is the highest ranking Liberia official to visit the Twin Cities since the Ebola crisis that ravaged the West African country. Accordingly, he will speak on the country's post Ebola recovery and the current state of affairs in the Country.
In a brief interview with The AfricaPaper, Hon. Boakai expressed his government's gratitude to Liberians in Minnesota as well as international partners in the Twin Cities for their various role in fighting Ebola in Liberia.
Outbreak
The Ebola outbreak in West Africa, which was first reported in March 2014, rapidly became the deadliest occurrence of the disease since its discovery in 1976. More than 11, 000 people died as a result of the outbreak. Liberia suffered the highest casualties with more than 4,800 fatalities in the country, according to the Centers for Disease Control and Prevention.
Liberia was declared free of the Ebola virus for the second time in early September by the World Health Organization and entered a 90-day period of heightened surveillance aimed at preventing a re-emergence of the disease.
Discussions
While in the Twin Cities, the Vice President will hold discussions with State and local officials including Governor Mike Dayton and the Mayors of Brooklyn Park and  Brooklyn Center; two cities with  predominant Liberian population.
Dinner
Meanwhile, the Patriots for Liberia's Transformation, an interest group comprising volunteers, Liberians and friends of Liberia are planning a private dinner in honor of Vice President Boakai. According to Mrs. Georgette Gray, Coordinator of the Minnesota Chapter of the Patriots, funds raised from the dinner, which will take place on Sunday, Oct. 25 at the Passion Events Center in Fridley, will be used to transport Medical and Emergency supplies to Liberia.
Among individuals and groups expected to attend the dinner are Governor Mark Dayton, state and local officials, Liberia's Ambassador to the United States. Hon. Jeremiah Solunteh, Liberia's Acting Consul General in Minnesota, Hon Jackson George, Executives of the Organization of Liberians in Minnesota, Liberians and friends of Liberia.
|TAP| Africa's Newspaper of Record.