…examining his alleged war crimes
By James Kokulo Fasuekoi & Issa Mansaray

|

The AfricaPaper
Philadelphia, PA – A Liberian man, charged with immigration fraud and perjury, will appear in US Federal Court this week in Philadelphia, Pa., in one of the most anticipated trials involving war crimes outside the West African nation.
Mohammed Jabateh, 50, who was arrested last year, will appear in the Eastern District of Pennsylvania on Oct., 2, to answer questions regarding his role in Liberia's civil war that left thousands dead and many displaced, and for lying to federal officials.
From all indications the United States of America seems poised to prove its case against the accused, as prosecutors have said  they have over 30 witnesses, probably more than they needed.  All are ready to testify against the defendant. A catalog of Jabateh's alleged crime, can be compared to other West African war criminals such as the jailed former leader of Liberia, Charles Taylor.
Documents
The trial according to court documents obtained by The AfricaPaper, was first set for Jan. 17, 2017, with Judge Legrome D. Davis expected to preside, but was eventually postponed, and rescheduled for Oct. 2. The new judge in the case is now  Paul S. Diamond according to court papers. The nature of this trial makes it first of its kind  and will attract scores of local and international human rights groups, community leaders, activists, and the media.
Jabbateh aka "Gen. Jungle Jabbah," was arrested mid April 2016 by US Federal agents who first charged him with committing immigration fraud, followed by 10 other counts associated with war crimes. They included: "the murder of civilian noncombatants," "the sexual enslavement of women," "the public raping of women," "the torturing of civilian noncombatants," "the enslavement of civilian noncombatants," "the conscription of child soldiers," and "the execution of prisoners of war."
Jabbateh served as commander of Zebra Battalion for the United Liberation Movement for Democracy (ULIMO) in Liberia, a rebel movement that battled Charles Taylor's belligerent National Patriotic Front of Liberia (NPFL) in a war from 1989-1996 for political power and control of the country's mineral wealth. ULIMO occupied western Liberia for much of the war and during that period, Jabbateh was placed in charge of the region's key gold and diamond belt that include Lofa Bridge and Weasua.
Defense  and Lies
During a brief court appearance last year, Jabbateh's lawyer Gregory Pagano denied charges against him and said his client was "deeply religious, peaceful and intensely loyal to the United States."
Stories of Jabbateh's alleged torture and murder as well as instituting "forced labor" upon civilians to mine gold and diamond for him are abound in eyewitnesses' testimonies in a pre-trial memorandum obtained by The AfricaPaper. The stories are ghastly, and sometimes sounding surreal. According to court records, some of the eyewitness-victims, were about 16 years old and in their early 20s at the time of the war and told investigators that their tasks under Jabbateh and his rebel troops, apart from mining, included transporting ammunition and farming for him.
Horrors of War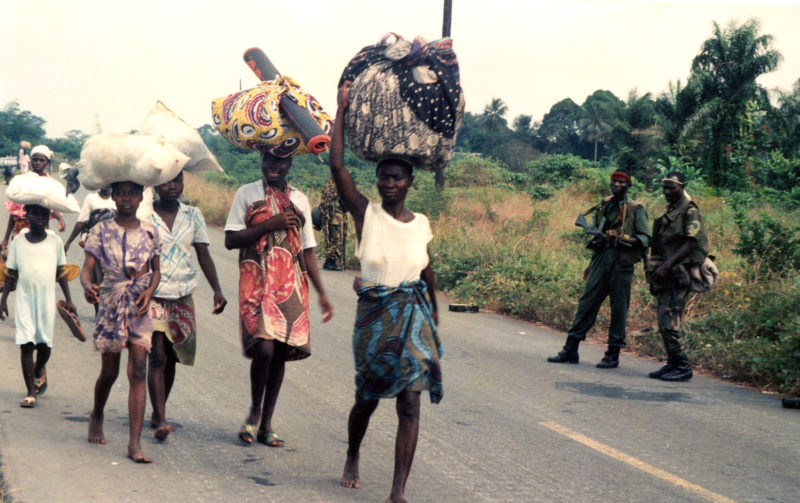 Meanwhile, a special review of Jabbateh's alleged crimes by The AfricaPaper contained in a US "Government Pretrial Memorandum," eerily reveals some horrors of an African tribal war where Mohammed Jabbateh is portrayed as a heartless rebel commander who doesn't give mercy to even pregnant women and their fetuses.
In one particular incident for example, that occurred 1993, in Fasama, a once Lofa County forest town, now part of Gbarpolu, the document states: "ULIMO soldiers" executed four civilians in the town square after "Jabbateh" had earlier shot dead, Witness C's uncle who had hidden underneath a bed. During the same episode, Witness C said, his personal friend named "Jaffo," a "light-skinned black youth," among those allegedly killed that day, had been ordered by "Jabbateh" to be sacrificed. "Witness C later saw Jaffo's head on a stick at a ULIMO checkpoint."
In yet another reported macabre episode, around "1993 or 1994," Witness D, explained, at about 16 years old, he lived and attended school in Fasama, a 'ULIMO's headquarters in Lofa County.' He told investigators the story of one of Jabbateh's alleged victims, a 30 years old young pregnant woman who he said had been murdered by Jabbateh after he discovered the woman's son had been a fighter for the National Patriotic Front of Liberia (NPFL), a rival rebel faction that largely targeted people of Jabbateh's Mandingo tribe as well as Krahns of late Liberian president Samuel K. Doe.
Unspeakable Crimes
"At about noon every day Witness D, and others would walk to a village outside of Fasama to work on a farm. One day on the way back from the farm, Witness D and the other workers were stopped on the road by Jabbateh and ULIMO soldiers under Jabbateh's command. One of the workers was a pregnant woman in her late 30s whose son was a known NPFL soldier. Jabbateh announced to the group that the pregnant woman's son killed Mandingos and that she would have to pay his debt," stated the document.
It further continued: "To this end, Jabbateh made the pregnant woman lie on her back while he cut her clothes off exposing her stomach. He then cut open her stomach and removed both some of her intestines and the viable fetus. Both the woman and the fetus died. Jabbateh then beheaded the woman and put her head on a stick. Her intestines were used as rope at a ULIMO checkpoint."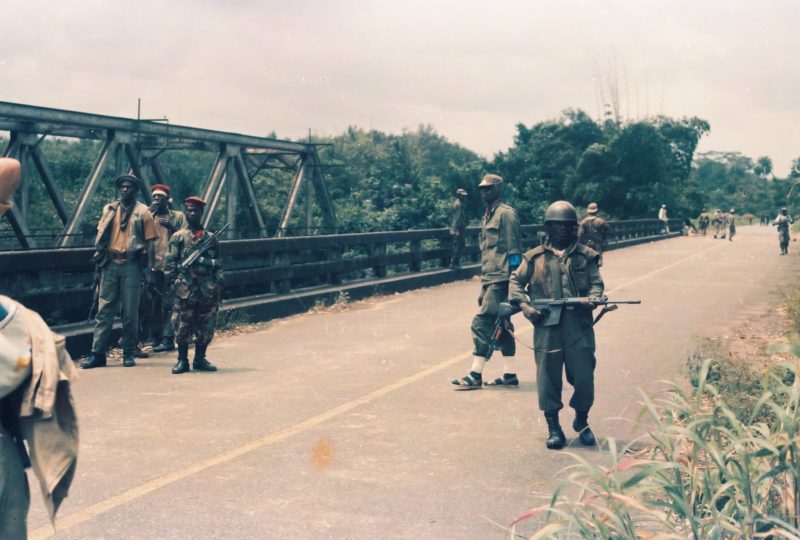 According to the document, young girls kidnapped by Jabbateh and his fighters, are assigned daily chores and have to perform such tasks under the closed watch of heavily armed child soldiers who provide escort as the women fetched water, woods or go on fishing expedition. The tasks for the women also include cooking food for Jabbateh and his fighters whom it stated, used the captured women as "sexual slaves."