By Editors

|

The AfricaPaper
Philadelphia, PA – It has been almost two decades, but it looks like justice was finally served to hundreds of Liberians who lost loved ones in a senseless civil war that left more than 200,000 dead and nearly 500,000, displaced.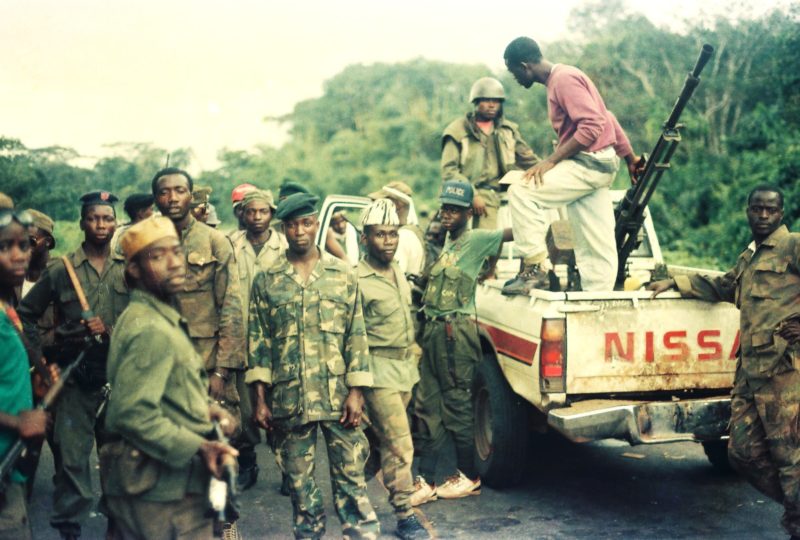 It took less than two hours of deliberations Wednesday when a 12-man jury found Mohammad Jabateh, a former warlord, guilty of federal immigration fraud.
Verdict
The historic verdict took eight days in which jurors listened to witnesses, some of whom traveled from as far as Liberia. Witnesses said Jabateh, 51, ordered the killings, enslavement, and raping of several females, some as young as 13-years-old. Others accused the embattled former rebel leader of committing cannibalism, while others recounted atrocities during the 1989 and 1997 civil war.
Jabateh faces 30 years prison sentence and could face deportation upon release. U.S. District Judge Paul S. Diamond has yet to set a sentencing date. Outside the courthouse, dabbing her eyes with a fold tissue, and surrounded by a small group of supporters, Nafisa Saeed, told reporters she was not surprised at the jury's decision.
"I don't think the process was fair," she added. "It was the superpower of the earth against one man."
There are no indications that Gregory J. Pagano, Jabateh's attorney would appeal yesterday's outcome.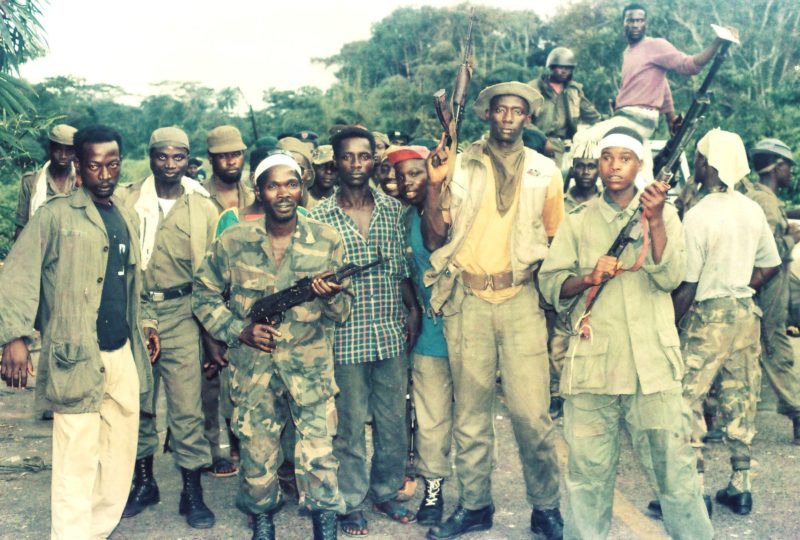 "We disagree with the jury's verdict," Pagano said shortly after the verdict. "But we of course accept it and respect it. We're going to prepare for sentencing."
Painful Testimonies
After two weeks of listening to detailed but sometimes painful testimonies from the witnesses, the 12-member jury on Wednesday were convinced that the Liberian warlord Mohammed Jabateh, known to many as "Jungle Jabbah" was guilty on all four counts of fraud and perjury.
"I am hopeful that it won't be long we will see the creation of a war crimes court soon," says Jacob S. Kwateh, Secretary General of Movement of Liberian Against Corruption (MOLAC).
"All Liberians should be calling for the establishment of a war crimes court because it is in the best interest of our country and its development (I.e. human, infrastructure, rule of law, etc.). Sierra Leone did it. They prosecuted those who committed human rights violations, we can learn a lesson or two from Sierra Leone and muster the courage to create a war crimes court in Liberia."
United States Federal agents arrested Jungle Jabbah last year March-April and charged him of committing fraud and perjury at the time Jabateh filed for an asylum 1997-98. Federal authorities said that Jabateh didn't tell the whole truth about his role in Liberia's first brutal war from 1989-1997, during an interview with US Immigration personnel.
Zebra Commander
Jabateh served as Zebra Battalion commander in the rebel United Liberation Movement for Democracy (ULIMO) between late 1992 till 1994, the time the faction split into ULIMO-K and ULIMO-J, and thereafter, again served in the ULIMO-K (predominately Mandingo), as rebel commander.
Testimonies were provided in the case during the past two weeks by more than 15 witnesses, including two Liberian journalists who covered the civil wars. Witnesses focused on Cape Mount, Bomi, and Gbarpolu counties – most of the villages and towns such as Lofa Bridge, Weasua, and Bopolu, are located in a region rich in gold, diamond and timber.
Jabateh was placed in charge of this gold and diamond mining region by the ULIMO-K's faction leader, Gen. Alhaji G.V. Kromah one of his tribesman.
World Copyright
The AfricaPaper

,
USA, 2017. All rights reserved.  Photos and text may not be published, broadcast, rewritten, redistributed or used in any form without the written permission of  The AfricaPaper, and AIIR. We take legal action for any copyright infringement.
|

TAP

|

Africa's Newspaper of Record

NOTE: A Special print edition of Jabateh's case will be published by The AfricaPaper soon