FROM OUR ARCHIVES – AFRICA'S CONTRIBUTION TO USA 
By Alie B. Sheriff

|

The AfricaPaper
Fulton, MO – In the late 1970s, the euphoria that surrounded Nigeria's second republic that ended military dictatorship and welcomed the country's first civilian government in years, was evident in most part in the West African nation.
Journey
There were signs of renewed hope with the advent of democracy. But, for young Benjamin Ola Akande, the journey to acquire western education and, perhaps, to secure a better future had just begun. Nearly two weeks after the country's historic election on August 11, 1979, Akande left Ibadan for the United States. He had no aspiration to become a college-level administrator, but that recently changed when he was installed as president of Westminster College in Fulton, MO, in the nation's heartland.
Akande 53, replaced George B. Forsythe, who retired after 10 years at the university.
"It has been a long journey," Akande said, a few days before his installment as the 21st president of the 165-year-old liberal arts college.
Inauguration
The inaugural ceremony was held Oct. 31, with more than 1,000 students, staff and relatives, some from as far as Nigeria in attendance.
In his inaugural speech, Akande promised to implement some important changes to the college's system. One such change would be enhancing Westminster College's reputation as a global institution that has for years attracted international students.  There were also echoes of public-private partnerships.
Akande, who served as an Economics professor and dean of the George Herbert Walker School of Business and Technology at Webster University in St. Louis, has one other reason to celebrate.
National Security
Since becoming president at Westminster College, the institution has added a new major that he believes will attract traditional and non-traditional students to the burgeoning programs. According to Akande, the National Security degree program will focus on leadership and innovation, and is open to students pursuing careers in national security, homeland security, intelligence or cyber security. Akande, however, recognized the result as a collective effort by the college at large.
"We are a college that can emphatically state what our strengths are," Akande said. "We have been validated by the marketplace," he added, alluding to a recent report by SmartAsset, a national financial technology company, which ranked Westminster College in Fulton, MO in the Top Five for students pursuing college education where graduates earn high starting salaries.
Partnership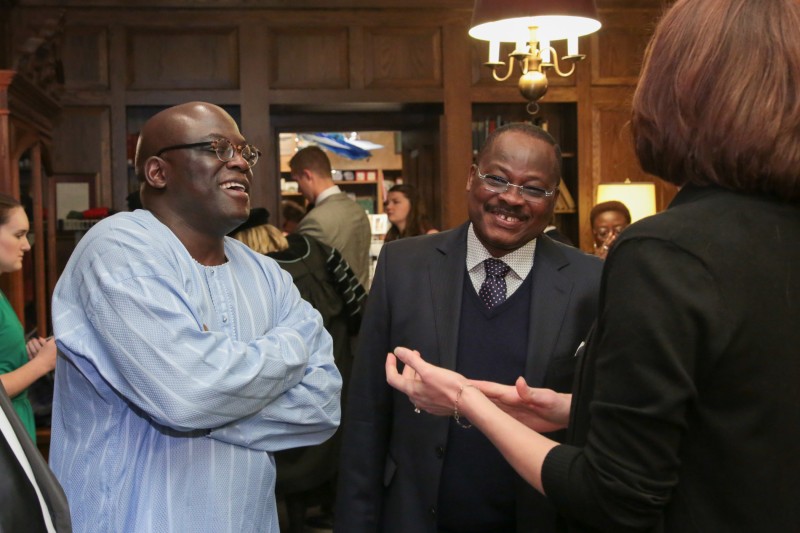 Akande is optimistic about exploring opportunities beyond the Fulton campus. It is not surprising that former Nigerian Senator Isiaka Abiola Ajimobi, the Executive Governor of Oyo State, representing the Federal Republic of Nigeria, attended Akande's inauguration.
During his remarks, Ajimobi announced an academic partnership between Westminster College and Oyo State. The Nigerian institution funds and oversees Samuel Ladoke Akintola University of Technology, a public university in Ogbomoso in southwest Nigeria.
The bilateral partnership, which will start next September, will focus on technology, cyber security and science, Ajimobi said.
"We believe that we have made a concerted effort, and we have to take education to wherever it's needed," Akande told The AfricaPaper days before his installment. "It is not confined to Fulton."
Challenges
Akande humbly admitted there are challenges ahead for an institution renowned for hosting world leaders such as Russia's Mikhail Gorbachev. The college is also the venue of British leader Winston Churchill's "Iron Curtain" speech in 1946 with President Harry S. Truman in attendance.
"This is no easy task because 'status quo' has a large constituency," Akande said. "Yet, we cannot let the chains of 'status quo' prevent us from fulfilling our future … to embrace a broad spectrum of possibilities and to create a truly exceptional place … one that doesn't forsake the past, but builds on it."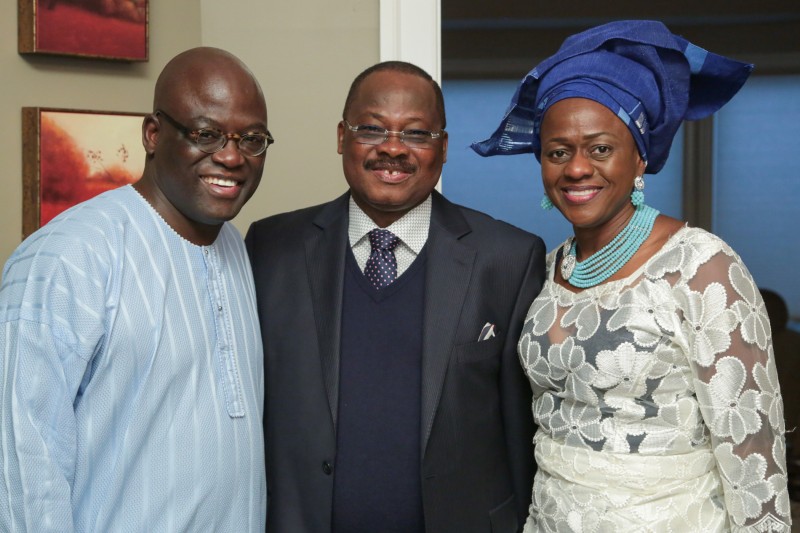 New Ideas
In his inaugural remarks, Akande urged students, staff and the Board of Trustees to be open to new ideas that are "bold and forward looking," describing his vision for the college as "next practice" instead of the acclaimed "best practice." He also encouraged his audience to move beyond their comfort zones.
Credential
Akande, a Nigerian-born U.S. citizen, is the first African-American president at Westminster College. He attended Wayland Baptist University in Plainview, Texas, where he earned a bachelor's degree in business administration. Akande has master's degrees in public administration and economics and a doctorate in economics from the University of Oklahoma. He also holds a postdoctoral degrees from Harvard and Oxford.
Credit
The son of a Baptist Minister, Akande credited his father, Rev. Dr. S.T. Ola Akande, of Ibadan, Nigeria for his hard work, leadership and academic success. Days before his inaugural speech, Akande told The AfricaPaper that he is fortunate to have listened to his father.
He recalled his father advising him of the new culture that he was about to experience, "the people," "American history," "hard work" and "ethics" as a completely different phenomenon from his upbringing as he prepared to leave his hometown.
"I did this without losing my identity," Akande said.  "I did not try to become someone else."
|TAP| Africa's Newspaper of Record
The AfricaPaper: Alie B. Sheriff is The AfricaPaper's Political and Business Editor.