By Abubakarr Kamara

|

The AfricaPaper
Freetown, Sierra Leone – Local police surrounded the office of Retired Brigadier, Julius Maada Bio, the leading opposition candidate of Sierra Leone People's Party, shortly after polls were closed at 1700 hours GMT on Wednesday evening.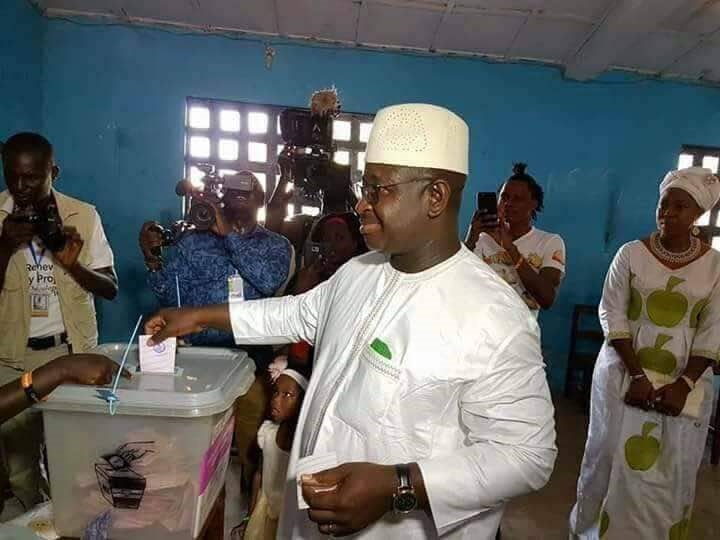 According to Police Officer Mohamed Kamara, head of the Criminal Investigations Department (CID), they had intelligence that some people were in Mr. Bio's office which he described as an "unfinished structure" poised to hack election results accessing the National Electoral Commission (NEC) database.
Kamara said though the police had a search warrant on the property, they were denied entry to do their work.
Tactics
The SLPP Presidential Campaign Chairman, Alie Kabba blamed the incumbent for the incident.
"This is one of the many tactics of the APC to intimidate us but we refused to be intimidated. We will resist any distraction from the election especially now that the ballots are about to be counted," he noted.
Kabba stated that what they had in the building was a tally center, which every other party and some election observer are doing. He noted that they had trained thousands of party agents across the country and that the tally center was to collate results as they are coming in.
Volatile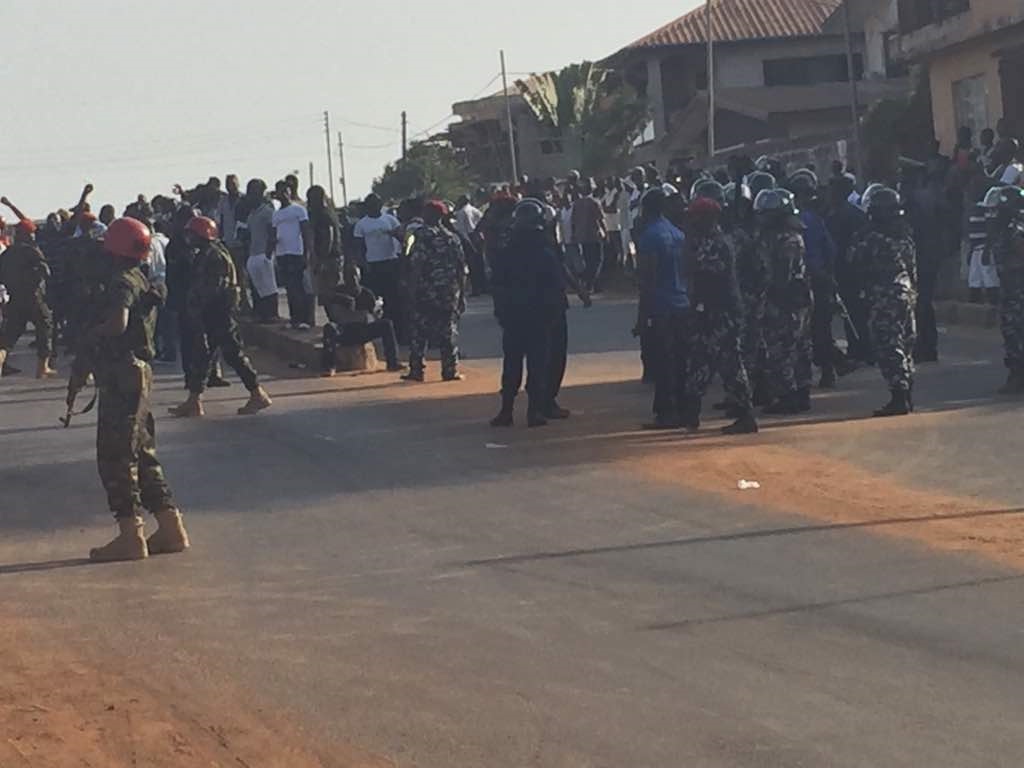 The ruling All People's Congress (APC) party Presidential Spokesman, Abdulai Barraytay denied his party's involvement in the incident, noting that the police have a responsibility to maintain law and order in the country and to ensure peace and security before, during and after the elections.
The situation was however remedied by the timely intervention of the former Ghanaian President and head of the Commonwealth election observer mission to Sierra Leone, John Mahama. He diffused what one civil society activist, Joseph Conteh described as a "potentially volatile situation."
Mahama went into the building to confirm the SLPP assertion of a tally center. A NEC Spokesman Albert Massaquoi denied knowledge of the incident.
"Our system cannot be hacked as it is basic and manual," Massaquoi said. "Had the police contacted us, we would have let them know that this is practically impossible."
Stronghold
Meanwhile, provisional results have started trickling in from mainly the Independent Radio Network (IRN), which is a combination of majority of the radio stations around the country.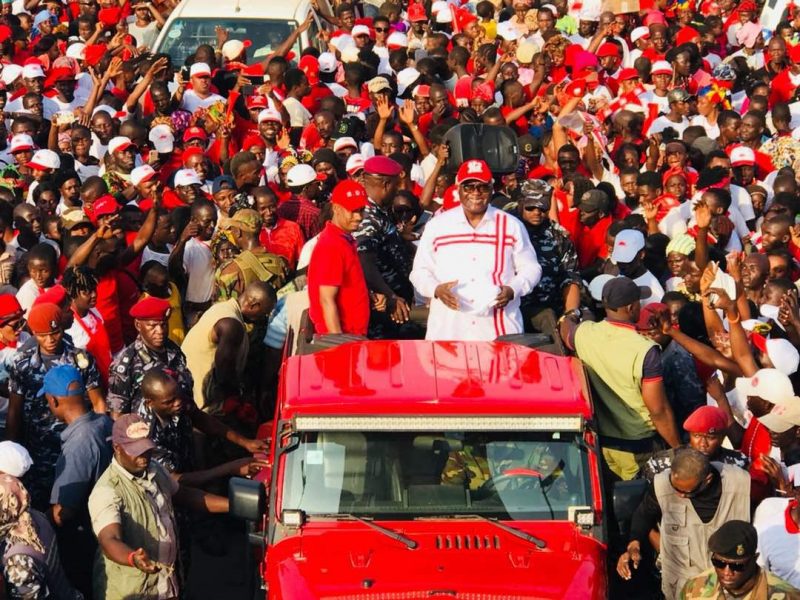 According to the provisional results, both the ruling APC and the main opposition SLPP maintain their traditional Northwest and Southeast stronghold respectively with the National Grand Coalition (NGC) making gains in Kambia and Bo districts while the Coalition for Change (C4C) is making gains in Kono districts. |TAP|