By Abubakarr Kamara

|

The AfricaPaper
Freetown, Sierra Leone – Despite having 75 percent of polling stations results announced by the National Electoral Commission (NEC), political parties and their supporters remain quiet as results so far portray a likely run-off between the two main political rivals in the West African state.
Announced
Chief Electoral Commissioner and Returning Officer, Mohamed Nfa Alie Conteh said the 75 percent results announced were for 75 percent of the polling stations in each district, which have been cleared by the National Electoral Commission (NEC) tally centers' IT systems.
According to the results announced on Sunday afternoon for the race to the presidency by NEC, the SLPP candidate, Rtd. Brigadier Julius Maada Bio is leading the pack by 15,000 votes after scoring 848,438 votes and his closest rival, Dr. Samura Mathew Wilson Kamara of the ruling APC trailing with 833,519.
Newcomer, Dr. Kandeh Kolleh Yumkella of the NGC is on 136,009; C4C's Alhaji Chief Samuel Sam Sumana followed with 67,132 and Mohamed Kamarainba Mansaray obtained 20, 234 votes. The rest of the presidential candidates have less than 10,000 each.
Turnout
The total number of votes announced was 1,958,191 out of the 3.2 million registered voters but it is unclear what the percentage voter turnout was on polling day.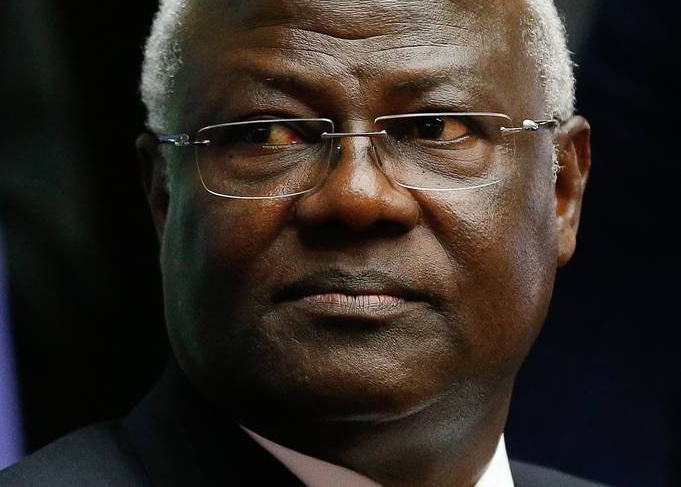 To be elected president in Sierra Leone, a candidate has to have 55 percent of the total number of valid votes cast and none of the leading contenders seem to be heading for that with more than 65 percent of the votes released.
Abdul Jaward, a political analyst is optimistic a run-off is likely as he did not see any of the candidates getting the required percentage to be declared outright winner.
"With 75 percent of polling stations across the country announced, I'm pretty sure none will reach the 55 percent required to win on the first ballot. As at now, Bio and the SLPP have 43.3 percent while Samura and the APC have 42.6 percent, which is very big margin to meet with less than a million vote left to be announced," said Jaward.
Hugh Task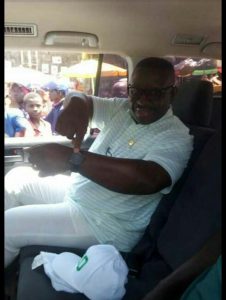 This is one of the most tightly contested elections since Sierra Leone began to democratically elect its leader. However, the new leader faces a huge task trying to revamp the country's economy, which after recovering from the war has been ravaged by low prices for iron ore, which is its main export of late. An Ebola epidemic claimed more than 3,500 lives. The capital, Freetown, was also devastated by a mudslide that washed away many lives and properties worth billions of Leones.
Meanwhile, the next parliament of Sierra Leone is expected to be dominated by the APC, which has been projected to command 51 percent of the parliamentary seats and the SLPP 37 percent while the C4C, NGC and independent candidates are expected to share the remaining 12 percent.
President Ernest Bai Koroma's two-terms of five years has ended and the elections to replace him has largely been peaceful; a victory for a country that has gone through too many political and socio-economic upheavals since the 1990s when the civil war erupted. |TAP|