After Swearing In As New President, Julius Maada Bio Promises Unity, Cohesion And Disciplined Leadership. The AfricaPaper's Correspondent Was There And Reports From The Capital, Freetown.
By Abubakarr Kamara

|

The AfricaPaper
Freetown, Sierra Leone – Chief Justice, Abdulai Charm has sworn in new President, Rtd Brigadier Julius Maada Bio at the Radison Blu Hotel in Freetown, shortly after the National Electoral Commission (NEC) Chairman, Mohamed Nfa Alie Conteh declared him winner in a tightly contested poll which both local and international observers have described as "free, fair and credible."
Verbal Exchanges and Violence  
Bio was among a group of young soldiers that ousted the All Peoples Congress (APC) in a military coup in 1992. He won with 1, 319, 406 (51.81 percent) in the March 29 election runoff while his opponent from the ruling party APC, Dr. Samura Kamara secured 1, 227, 171 (48.19 percent) of the votes.
The campaign was characterized by ugly verbal exchanges and sporadic violence on both sides, with the opposition accusing the APC of using police and the military to intimidate them.
Police reported several attacks on candidates and supporters on both sides while international observers reported some "violent issues" on both sides, which saw heightened security measures in the March 31st polls.
Voters New Direction
"This is the dawn of a new era. The people of this great nation have voted to take a new direction. We are honoured and privileged to serve the new government of Sierra Leone. We have only one country, Sierra Leone, and we are all one people," president elect Bio said shortly after being sworn in.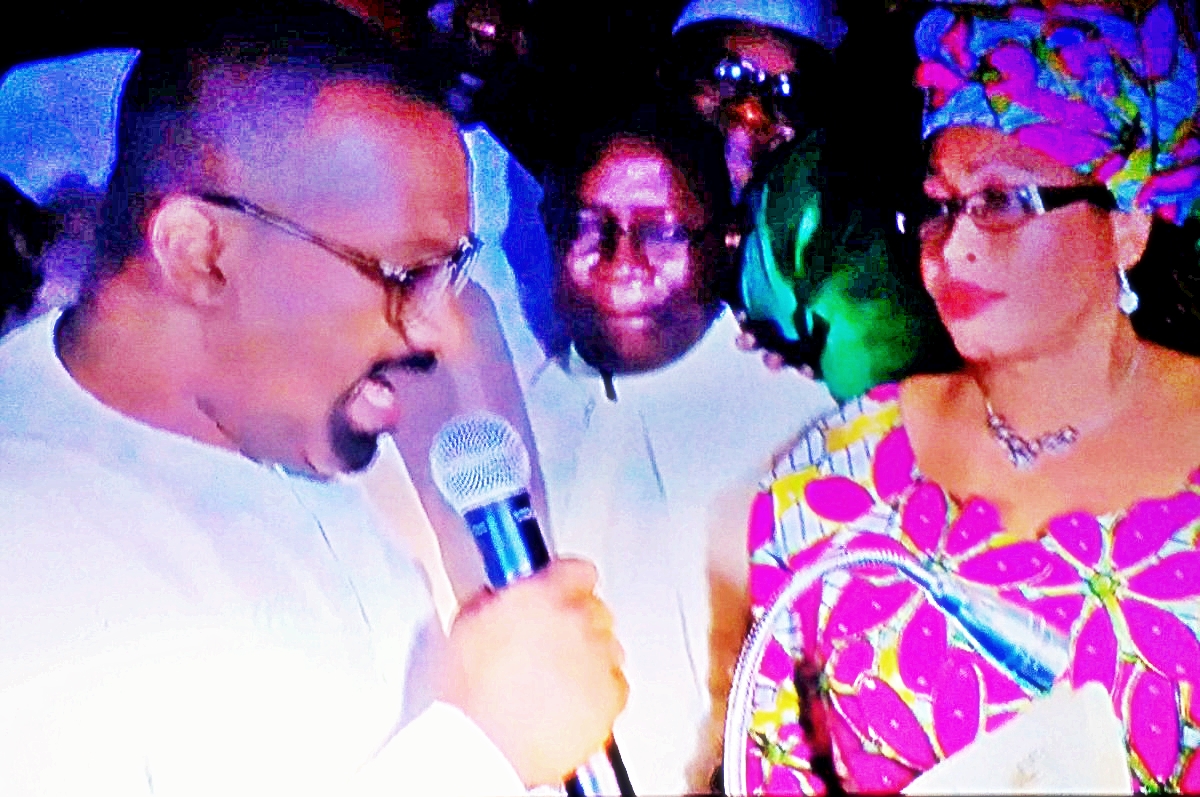 "Be rest assured that, I will be President of all Sierra Leoneans. I will promote national unity, cohesion and disciplined leadership," he added.
Bio's running mate, Dr Juldeh Jalloh was also sworn in as the country's vice president.
Uphill Task of Rebuilding
The new government faces an uphill task of rebuilding the country's economy that suffered serious setback after the Ebola epidemic that claimed more than 4,000 lives and a global slump in prices on Iron ore and its varieties, which have left thousands of people jobless. Last year's mudslide woes also had its toll on the Sierra Leone economy.
National Grand Coalition (NGC) presidential candidate, Dr. Kandeh Yumkella and the Alliance Democratic Party (ADP) leader, Mohamed Kamarainba Mansaray were among those that have already congratulated the new president.
Time to Develop Sierra Leone
"Congratulations His excellency Julius Maada Bio and team. The people have spoken! Now, we must unite our country and move on! It's time for Sierra Leone's development," Dr Kandeh Yumkella.
The ADP leader also expressed a similar compliment but requested Parliament to be more vigilant for the good of the nation.
Meanwhile, outgoing president, Ernest Bai Koroma and his vice president, Victor Bockarie Foe have on Thursday afternoon welcomed president Julius Maada Bio and his vice president, Juldeh Jalloh to the State Lodge. |TAP| Africa's Newspaper of Record