Vice President dumps ruling party and cities high level corruption, nepotism and poor governance. The AfricaPaper correspondent witnesses it and sends this report.
By Henry Kijimwana Mhango | The AfricaPaper
Lilongwe, Malawi – In a dramatic turn of events, Malawi's Vice President Dr. Saulo's Chilima has resigned from the ruling party just nine months before next year's May elections. Chilima cites high level corruption, nepotism, poor governance and regionalism by the party's elite as major factors leading to his resignation.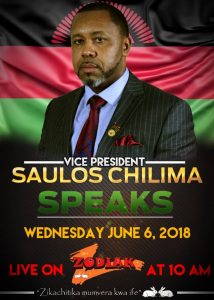 Warning
Chilima took a tough political position at a press conference held in the capital Lilongwe, Wednesday, June 6, drawing the attention of millions of Malawians monitoring his live broadcast speech on private radio stations stating reasons for his resignation.
In almost seventy percent of his speech, he warned Malawians against keeping quiet when their leaders are getting things wrong. Reminding them that they fought for the freedom and democracy from the colonial government and against one party rule.
One of the Poorest
"My fellow Malawians, despite all the sacrifices many Malawians continue to make, our nation remains one of the poorest in the world. Our communities are being ravaged by curable diseases, corruption is worsening and with it comes the widening of the gap between the rich and the poor," said Chilima to the nation.
"Our public education system is scumbling forcing those with a little bit of money to send their children to private schools; the connected and the powerful continue to plunder our nation's wealth as our hospitals lack basic medicines and medical equipment due to lack of funding," the former Vice President lamented.
Threats to Communities
He also expressed great concern over lack of seriousness to deal with the country's sub consistent agriculture, unbridled population and environmental degradation which he said are greatly threatening communities.
"Nepotism, cronyism, and regionalism are rampant as opportunities are a reserve for those with tribal connections. We are in this generation failing to harness the immense potential of the country. Instead we have decided to destroy what others built," said Chilima, "We have decided to think for only ourselves and not for our country; we have decided to look out for our tribesmen and not our compatriots."
Path to Power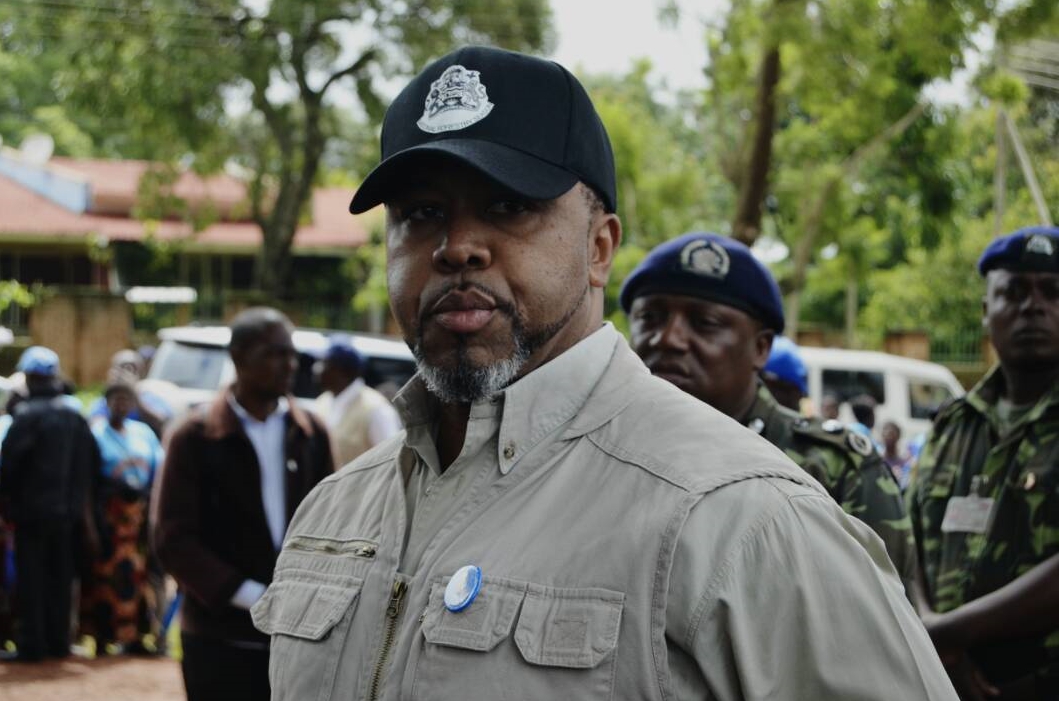 Chilima was elected under the Democratic Progressive Party (DPP) along with President Peter Mutharika in 2014, but the two only enjoyed cordial relationship for a short time as Mutharika allegedly, under wrong advice and influence from his close allies started sidelining him.
It is alleged that a number of cabinet ministers and some ruling party's senior officials were eying for the Vice President position ahead of the general elections hence they could misguide the president to find their way in.
Chilima, 45, had been patient until recent events surrounding calls by some parliamentarians and officials within the party that he should contest for presidency at the party's conversion and take over from the 77 year old Mutharika, whom the group says fails to deliver due to old age.
Attacks and Violence
The calls were characterised by violence perpetrated against Chilima sympathisers with some of the DPP supporters blocking and insulting the party's diehards' parliamentarians Patricia Kaliati and Noel Masangwi from attending an official opening of parliament by the president on accusations that the two were advocating for Chilima's presidency.
During the fracas, the irate supporters also attacked one of the leading media houses "Timed Group" which seem to be very critical of the current leadership.
Another pro Chilima parliamentarian, Bon Kalindo was petrol-bombed in his car by alleged violent government supporters. The pro Mutharika supporters went as far as disturbing the parliament session in the presence of the president. A development which was heavily condemned by then VP Chilima, Speaker of Parliament, civil society organizations and some donor countries.
Leadership Change
Despite having started with few party members, the calls for Chilima to take over from Mutharika have been attracting several quarters across the country. Recently, the Roman Catholic Church with more than six million followers out of the country's 17 million population also urged him to hear calls by the people to stand for presidency.
Former first Lady Callista Mutharika, wife of former President late Bingu wa Mutharika, [elder brother  to the incumbent President] sparked the leadership change debate when she publicly endorsed Chilima to replace his brother in law, whom she claimed was too old to run for another five year term.
"Honourable members, just to let you know that I, Callista Bingu wa Mutharika, is one member that is supporting and encouraging Honourable Saulos Chilima to represent DPP as a presidential candidate in 2019," Callista Mutharika declared.
"Right now, I hear certain quarters are unhappy with my move and [are] planning to finish me [off]. Meanwhile, help me watch and see how they will finish me [off]. Chilima [is] our hope for a better Malawi," she added.
Chilima's Leadership Style
Chilima is just a new comer on the political scene, but his self-styled leadership seem to have inspired different quarters. Many say he is a decent leader who does not tolerate nonsense, dirty politics, corruption, greed, and tribalism. That he seem to have a clear vision of transforming socio-economic development in the one of the poorest countries in the world.
"He is a quite politician, and does not comment or support nonsense even by his government.  He is the only politician who can criticize his own government's bad leadership tendencies," said  a political and governance commentator from a public university, but prefers not to be named.
"Chilima urges the people to stop clapping or supporting baseless facts by their leaders, he has always been asking voters to hold their leaders accountable. He calls resistance by the elites as character assassination."
Ruling Party Shocked
The calls for Chilima to replace Mutharika  sent shock waves to the ruling party authorities, and were hampered by heavy resistance from the DPP elite who have waged a character assassination war and threats against those advocating for Chilima presidency.
Few weeks ago, a high number of the party's parliamentarians and cabinet ministers organised a meeting where they endorsed Mutharika as their next elections torch bearer.
Even President Mutharika had been running whistle stop tours to lobby members' support at the convention. During the president's meetings Secretary General of the party, Grezeder Wa Jeffrey attacked the former first lady, accusing her of killing her husband, former president Bingu Wa Mutharika, who died of heart attack in 2012.
The party's regional governor for the Southern region, Charles Mchacha, has also been calling parliamentarian Patricia Kaliati a "fool woman" for supporting Chilima.
Both have challenged they don't regret for making such "character assassination" remarks despite a public demand for the two to withdraw the remarks demeaning the women. The first lady has since sued the Secretary General demanding 500 million Malawi Kwacha (about $685) for defamation.
New Political Era
Political analysts say the vice president's resignation creates a new era in the country's political events as his decision is likely to spoil the image of President Mutharika and his ruling party which is fighting for re-election next year.
"Chilima's attack on DPP government on corruption, nepotism, cronyism, regionalism should be cause for worry as it has eroded the image of the DPP," said Ernest Thindwa, political analyst from Chancellor College.
The country's main opposition parties are capitalising on the lack of intra-party democracy in the ruling party to win support ahead of the elections. |TAP| Africa's Newspaper of Record