Ambassador Ibrahim Gambari,75, a Prince of the Gambari royal family, Ilorin, Kwara State, in Nigeria's Middle-Belt, was appointed May 13, 2020, as Chief of Staff to Nigeria's President Muhammadu Buhari. A man of many talents, Gambari is a scholar, diplomat, statesman, and author of several scholarly publications. Gambari understands world politics and diplomacy in the international arena, but with political turmoil in some West African countries, Gambari has to keep Nigeria calm and far from the COVID-19 pandemic across the world. The AfricaPaper's Kola King profiles the President's man in Abuja, Nigeria.
By Kola King | The AfricaPaper
Abuja, Nigeria – Ambassador Ibrahim Gambari's appointment as Chief of Staff to President Muhammadu Buhari came out of the blues. No one saw it coming; he was not in the reckoning for the job. Speculations had centered on other candidates perceived as close confidants of the president. By job description, that position is more or less an assistant to the President.
"I have no doubt that he will succeed in this onerous assignment. I urge all Nigerians to support him," says Dr. Bukola Saraki, former Senate President and also former Governor of Kwara State, Gambari's home state. Saraki described Gambari as a decent man, cerebral academic, and distinguished diplomat, adding he has the necessary pedigree that will help to do well on the job.
Yet the stakes were upped because the office had taken on outsized importance. The late Abba Kyari had advanced the innocuous position, bestowing upon it an aura and power far beyond the range of that office. Abba Kyari seemingly wielded so much power for being in the good graces of the president such that many began to view him as the de facto president. Indeed, it appeared the President had given Abba carte blanche to run things and he was on the ball.
Technocrat and Diplomat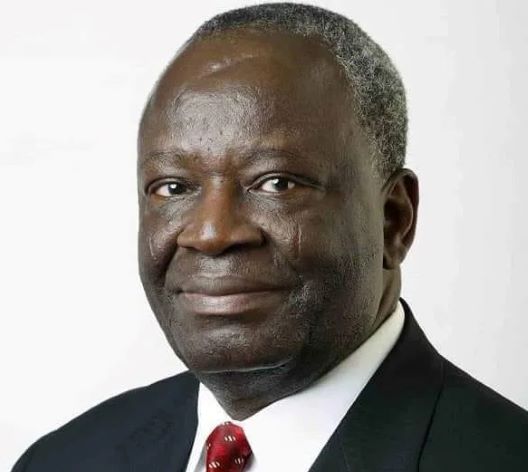 Gambari's appointment comes like a breath of fresh air. He is a tried and tested technocrat and diplomat. Gambari is one of Nigeria's global brands whose role as an astute diplomat has kept the nation's flag flying in the international arena. An ambassador extraordinaire, he is one of Nigeria's most respected diplomats and statesmen. His exceptional performance as a diplomat and administrator is globally acknowledged.
"He is a good choice. We congratulate him and will expect him to hit the ground running," says Barrister Olusegun Bamgbose, a senior lawyer and National Coordinator, Concerned Advocates for Good Governance.
Gambari has had the unique distinction of serving seven Heads of State in different capacities as well as two UN Secretary-Generals. Above all, he towers head and shoulder above other candidates touted for the position of Chief of Staff which became vacant following the death of Mallam Abba Kyari. His latest appointment is a fitting tribute to his excellence, dexterity, diplomatic prowess, and administrative acumen.
The Scholar
He is a meticulous scholar and has a vast appetite for hard work and toil. Gambari attended Kings College, Lagos for his Advanced Level GCE and the London School of Economics, obtaining B.Sc. [with a focus in International Relations] in 1968. He obtained a Ph.D.1974 in Political Science and International Relations from Columbia University, New York, USA. He began his teaching career as a lecturer at the Queens College, City University of New York, followed by an Associate Professorship at the State University of New York. He returned to Nigeria in 1977 and joined the Ahmadu Bello University as a Senior Lecturer. He became an Associate Professor in 1980 and a full professor in 1983.
He left an indelible mark as a brilliant scholar, rising to the zenith of academic attainment as a professor of Political Science at the Ahmadu Bello University in the 80s. Afterward, he left the ivory tower for the practical world of diplomacy and realpolitik as the Director-General of Nigeria Institute of International Affairs and later Minister of Foreign Affairs under the military administration of Major General Muhammadu Buhari in 1984. He pursued an activist foreign policy under Gen Buhari and later the regime recognized the Sahrawi Arab Democratic Republic (SADR) and fought for SADR to be recognized by the Organisation of African Unity (OAU), the forerunner of African Union (AU).
Service and Honor
In no small measure, Gambari's distinguished record of service in the United Nations where he served as Nigeria's Permanent Representative has brought recognition and honor to his homeland. He has had the distinction of several firsts. He is one of the longest-serving Ambassadors to the UN, having served from 1990 to 1999. He was the first Under-Secretary-General of the UN and later Special Adviser on Africa from 1999 to 2005. At the heart of the anti-apartheid struggle, Ambassador Gambari served as Chairman UN Special Committee against Apartheid on whose platform he mobilized the world, and worked in concert with African governments to coordinate the UN policy to eradicate apartheid, which subsequently led to the release of the globally acclaimed freedom fighter and leader of the African National Congress (ANC), Nelson Mandela and that in turn systematically sounded the death knell of the apartheid regime.
With his rising diplomatic profile, he was appointed Head of UN Political Affairs from 2005 to 2007 during which several reforms were carried out in that august body. He was Special Envoy on Cyprus, Zimbabwe, and Angola. He acquitted himself with distinction as the Joint Special Representative of the Secretary-General and Chairperson of the UN and African Union Hybrid Commission (UNAMID) Joint Peace Keeping Force in Darfur, South Sudan, described as the largest UN military operations ever undertaken since its inception.
He was also the UN Special Envoy to Angola where he brokered peace between the ruling People's Movement for the Popular Liberation of Angola (MPLA) and the National Union for the Total Independence of Angola (UNITA). As UN Special Envoy to Myanmar, Gambari was able to resolve the political impasse there which had turned a hard nut and eventually secured the release of the World's most famous political detainee Aung San Suu Kyi, a Nobel Peace Prize laureate, diplomat, politician and author held in detention between 1989 and 2010 by the military brass hats in Yangon, Myanmar.
International Endorsement
Besides, he scored many successes on several peace missions under the aegis of the UN. In recognition of his distinguished service in the battle against apartheid in South Africa, he was awarded the highest honor set aside for non-citizens, the Order of the Companions of O.R. Tambo in 2012, in South Africa by President Jacob Zuma for his outstanding contribution to the dismantling of the squalid apartheid policy enunciated by the discredited white minority regime in South Africa. He was presented with the Campaign Against Genocide Medal by the Republic of Rwanda, July 2010. He is currently Chairperson, Panel of Eminent Persons of the Africa Peer Review Mechanism.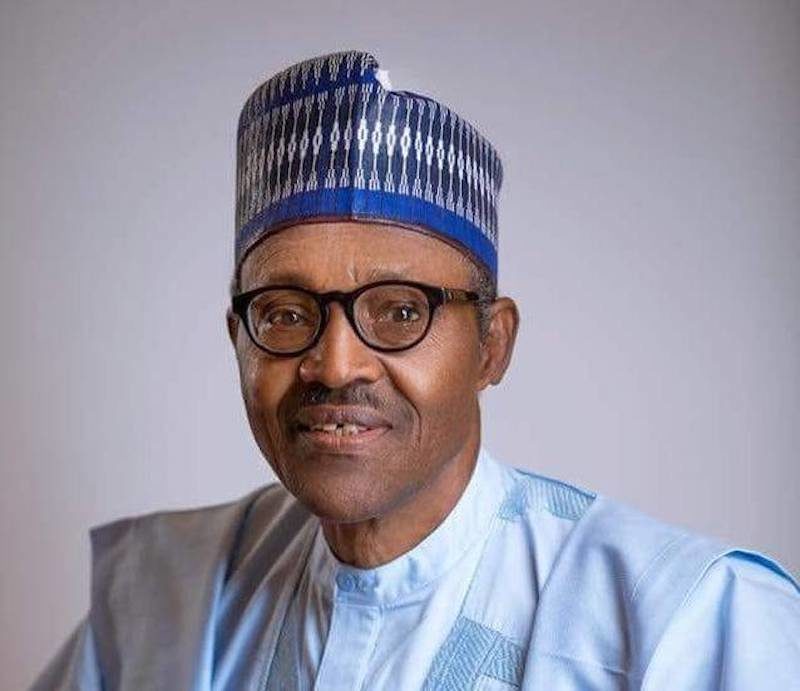 Little wonder, his appointment as the Chief of Staff to President Muhammadu Buhari has elicited widespread endorsement from both home and abroad. Even the opposition Peoples Democratic Party (PDP) has welcomed his appointment and poured fulsome praise on him. Gambari brings to the table gravitas, unmatched experience, exposure, international goodwill, and global connection. He is a bridge-builder. He comes along with an unblemished record of service both as a public servant and an international diplomat.
An architect of peace and expert at conflict resolution, his skills at resolving conflicts globally will be stretched to the limits as he takes on his new responsibility and leverage on his diplomatic skills to help defuse the extraordinary security challenge stacked against the state, ranging from farmers-herders conflict, the insurgency in the northeast and general insecurity which has compromised and stymied peace in some parts of Nigeria.
Understanding and Support
Having served as a Special Adviser to the UN Secretary-General, Gambari returns to familiar turf. While at the UN he helped coordinate and organize the activities of the UN Secretary-General, the world's foremost international civil servant, diplomat, and CEO all rolled into one, whose functions among others are to coordinate and integrate the activities of the whole complex UN organ and see that the machinery runs smoothly and efficiently, which in turn determines the overall success of the Secretariat as a whole. In short, the Special Adviser leads the efforts of the UN system at a high political level to promote understanding and support. He also builds bridges between the UN Member States, the civil society, the private sector, and the media.
"Cool, calculated, humble, respectable, highly cerebral, and focused. He is a well-groomed diplomat, teacher, former minister, researcher, and international civil servant," said The Chairman of The Knowledge Hub, Mr. Lekan Fadina who has known Gambari for almost three decades.
Fadina says Gambari believes that leaders must show examples and deal with the people with fairness. Adding that Gambari frowns at the abuse of public office and believes service to humanity is the greatest service of man.
The upshot is that from the glorious complexity of the UN system, Gambari is now poised to lead the charge in running the office of the president. The Chief of Staff serves as an assistant to the president, oversees the actions of the staff, manages the president's schedule, manages the flow of information into the Presidency, protects the interest of the president, and decides who is allowed to meet the president. Essentially, as an informal presidential counselor and adviser, Gambari's vast administrative experience, his stint as a renowned diplomat and technocrat will serve him in great stead in his new assignment. His credentials as a nationalist who has always held the banner of unity aloft will serve him well as he tries to weigh and balance competing group interests against moral responsibility for the whole. He will do well to nudge the president to see the parts as a sum of the whole.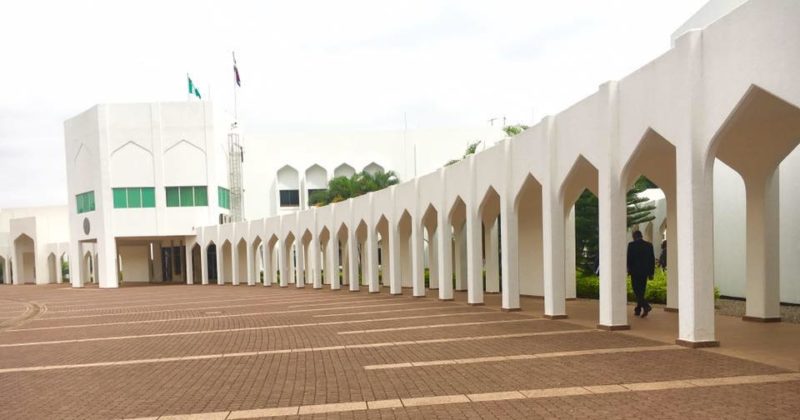 Foreign Policy
In ways large and small, Gambari has demonstrated his commitment to global peace, good governance, democracy, human rights, and development which is attested to by founding the Savannah Centre for Diplomacy, Democracy and Development (SCDDD), a think-tank dedicated to research, training and public policy debate on the nexus between diplomacy, democracy, and development. As foreign minister during Gen Buhari's military regime, he redefined Nigeria's foreign policy on the concept of concentric circles where the country is at the epicenter in terms of security, prosperity, and well-being, followed by our neighbors, Africa and the rest of the world. Furthermore, he envisages Nigeria leading Africa from the front by ensuring peace and stability and building a strong and resilient economy that will help project its power and prestige.
It is important to recall that as Foreign Minister under the Buhari military administration it was his task to defend the government against charges of xenophobia over the expulsion of about one million illegal migrants mostly Ghanaians from Nigeria in May 1984. Earlier the Shagari administration had in Jan. 1983 expelled over two million illegal migrants blaming them for widespread unemployment and crimes. Though the expulsion order was the brainchild of the Internal Affairs ministry, Gambari had disclosed in an interview that even though a collective Cabinet decision, yet the Ministry of Foreign Affairs had opposed it because back then Africa was the centerpiece of Nigeria's foreign policy. Gambari frowns at xenophobia saying it undermines the spirit of African solidarity, unity, and brotherhood. He is of the view that migrants in any part of Africa should not be identified as scapegoats when nations face economic downturns.
Friend of Dictators
Despite his glittering credentials, critics of Gambari have described him as a friend of dictators.
"My army of critics refer to me as Gambari Special Envoy to world dictators. My response is very simple, that somebody has to talk to these dictators because you don't make peace only with your friends," said Gambari, in response to his critics in an interview.
"You have to make peace with your enemies and critics. And my job is to try to make peace with what I call the difficult regimes and those who violently disagree with them in terms of mediating."
Insider and Outsider
Though a battle-tested diplomat, Ambassador Gambari is the typical insider who is also the quintessential outsider, having stayed so long in the international diplomatic circuit where he operated within a system and process that was predictable and conventional. He would require extraordinary skills to navigate a terrain that is opaque and far from being predictable. His ability to navigate his way through the swamp of politics, party apparatchiks, and interest groups will determine the level of his success. He has his work cut out for him which is to help the president reset and recalibrate the priorities of his administration so that all parties are united on a common agenda. Besides the urgency of the moment call for muscular diplomatic fence-mending measures to douse tension and assure stakeholders of the president's commitment to the common good.
All said and done, none has questioned Ambassador Gambari's competence, capacity, and know-how. With that in mind, it is only reasonable to expect that Gambari will place at the disposal of the president his boundless energy, zest for excellence, patriotic fervor, and credentials as a nationalist and statesman in order to move the nation to greater heights. As an academic, administrator, diplomat, and peacemaker, Gambari offers solidity and stability to the Buhari administration. And it is a fitting tribute that former UN Secretary-General, Mr. Ban Ki Moon has described Gambari as a great asset to Nigeria. That is eloquent testimony to Gambari's skill and finesse as an accomplished diplomat and statesman. TAP
The AfricaPaper/AIIR: Kola King is the Managing Editor of Nigeria Now, a news and public policy magazine based in Abuja. King joins The Africapaper and AIIR to cover Nigeria and neighboring countries.