As the Coronavirus continues to ravage across the USA, hospitals and health facilities demand that their staff submit test results. The testing experience is not comforting, but Dr. Nanah Sesay went for it. A good read in TAP's First-Person Narrative.
By Dr. Nanah Sesay | The AfricaPaper

On June 23, 2020, as I was busy consulting residents in one of my assigned buildings, the staff was busy deciding on confronting me about my COVID-19 status.

Blunt Request

Upon arriving at the nurses' station, one of the staff asked me to provide my COVID-19 result. Baffled by the blunt request but also aware of the mindset of the environment, I decided to play it safe by responding in a calm and cooperative manner.
I informed the staff that I have never been tested and does not have any symptoms of COVID-19.

State Law

Before I could proceed with explaining my probability of contracting the infection, the staff interrupted me saying, it is a state law that we test all healthcare workers for COVID-19 in this facility.

Assessing the staff demeanor, determination, and unwavering behavior, I asked about their testing schedule and showed my willingness to comply.

Since my schedule did not match with their testing schedule, I then called my primary care physician to schedule a test. I was given an appointment for the next day at 0900.

Testing Day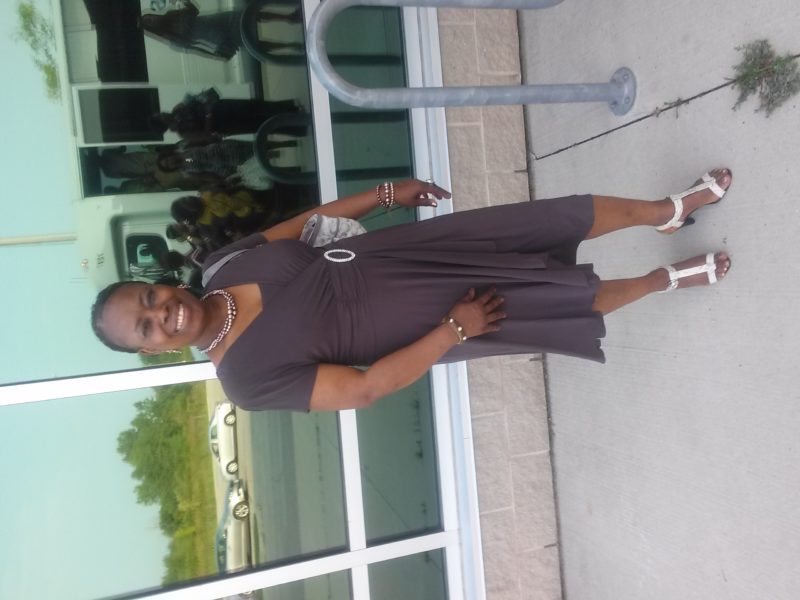 On June 24, 2020, I arrived at the location on time and was instructed to remain in my car with the windows closed via a loud-speaker. One of the staff asked me to press my ID card on my car window for a snapshot. But before the snap-shot of my ID was taken, I got yelled at for attempting to open my car window to ask a question.

Following that, the staff on the first booth instructed me to park my car on number three of the second booth. After parking, another staff dressed in full PPE (head cover, face shield, mask, shoe cover, gloves, and jumpsuit) arrived from the third booth.

Shaky Leaf

This was where it got interesting. This staff is responsible for collecting the sample but he was practically shaking like a leaf in the middle of hurricane Katrina.
Maintaining social distancing as much as he could, he showed me the kit and went on to verify my identity. He then explained the procedure and asked me to open the window of my car half-way. In addition, he asked me to put my mask down, and place both my hands on the steering wheel.

Upon complying with all his instructions, he then placed a portable pulse-oxygenation probe on my right index finger.

"Oh Sorry"
The pulse ox read 86 % and stayed on that number even after taking deep breaths. Normal pulse ox. is 94% to 100 %. At this point, he got more anxious and informed me that he will call the physician to assess me further.

But before leaving to call the physician, I decided to advance by finger further into the pulse- ox probe and the numbers quickly changed from 86% to100%.

Upon noticing the changes, he then said in excitement, "oh it is coming up." I then replied, "it is coming up because my finger was at the tip of the probe." He responded, "oh sorry."

Testing Time

As if what I have been through is not uncomfortable enough. This man asked me to bend my head backward and he quickly inserted the COVID-19 swab deep down my left nostril leaving the swab in for 30 to 40 seconds prior to pulling the swab out.
During the insertion and dwelling of the swab, I can feel this neuropathic pain traveling from my left parietal head (left side of the head) through my entire spine. After pulling the swab and packaging it, he informed me that it will take three-to-five days for the results.
Visual Changes
Later that day, I began to experience visual changes in my left eye but decided to wait for the result before making an appointment for an ophthalmologist evaluation.

Not All is Lost

On June 28, 2020, I received an email to view my results via my private medical portal and the results showed:

VALUE- Not detected.

REFERENCE RANGE – Not detected.

Future Testing

I then called for an ophthalmologist appointment. I also emailed my boss and decisively informed her that I will only participate in future testing via oropharyngeal (saliva) method and not the nasopharyngeal (nasal) method and I meant every word of this.
Hope you will find it easier than me when you decide to test for COVID-19. TAP.
The AfricaPaper/AIIR: Dr. Nanah Sesay covers Community Health and COVID-19 for The AfricaPaper.