By Alie Badara Sheriff | The AfricaPaper
Freetown, Sierra Leone – COVID 19 infections have increased in Africa for six consecutive months with cases rising faster than previous peaks, according to the World Health Organization (WHO).
COVID-19 Wave
"The speed and scale of Africa's third wave is like nothing we've seen before," Matshidiso Moeti, WHO's regional director for Africa, said.
The rise in the infection result was announced last week with WHO warning nations about Alpha, Beta, and the highly transmissible Delta variant.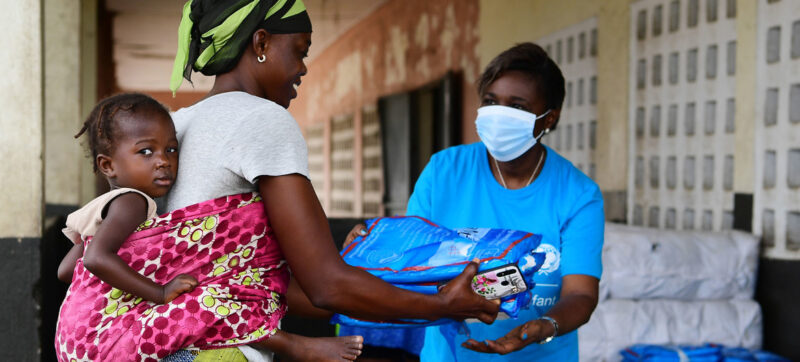 "The rampant spread of more contagious variants pushes the threat to Africa up to a whole new level. More transmission means more serious illness and more deaths, so everyone must act now and boost prevention measures to stop an emergency becoming a tragedy, Dr. Moeti said.
Positive Cases
Infections are up 25% with 202,000 positive cases. The number of deaths rose by 15% across 38 countries in Africa to nearly 3,000 in recent months, according to WHO.
The leading global health organization also reported that the highly transmissible Delta variant, initially identified in India, is now dominant in places like South Africa, which accounts for more than half the infection in Africa. The virus was also detected in 97% of the samples obtained in Uganda, and 79% in the Democratic Republic of Congo, according to WHO experts.
Young Adults
A significant number of young adults are also among those affected. In Uganda, 66% of severe illness in people younger than 45, is attributed to Delta, according to WHO.
The Alpha and Beta variants have been identified in 32 and 27 countries. The former has been detected in north, west, and central Africa, while Beta is mostly concentrated in the south, according to WHO.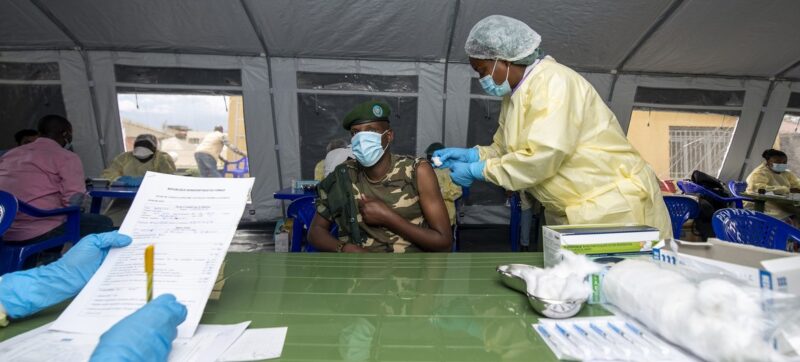 While there are rising cases and hospitalization across the continent, WHO estimates the demand for oxygen in Africa at 50%, more than the number reported for the first wave peak last year.
A mere 15 million people, 1.2% have been vaccinated in Africa, leaving the bulk of the population with limited or no access to the approved vaccines, according to WHO.
Distribution Problem
At least eight vaccines for WHO emergency use listing have been approved, however, efforts to transport the much-needed medication have been difficult, according to WHO.
Across Africa, more and more countries are taking extra precautions to combat the spread of the life-threatening virus. In Sierra Leone, the country and its neighbors are considering closing borders and limiting travels between nations.
Curfew
On Thursday, the government of President Maada Bio announced a nationwide curfew and a ban on large gatherings starting this week. Attendance at churches and mosques will be suspended. Social gatherings of more than 50 people are prohibited. However, bars and restaurants will remain open up to 9:00 pm
The country reported more than 5,000 cases since March last year. In a country, where access to Personal Protective Equipment is limited, many are worried about the rising cost of buying items like masks, personal hygiene products, and food supplies while the country remains on lockdown.
But Mr. Bio has steadfastly vowed to keep the 11 pm to 5 a.m., curfew in place, at least for now.
"We believe we must take urgent and necessary steps to stem this third wave of the COVID 19 pandemic," Mr. Bio said in a nationwide address. TAP – The AfricaPaper