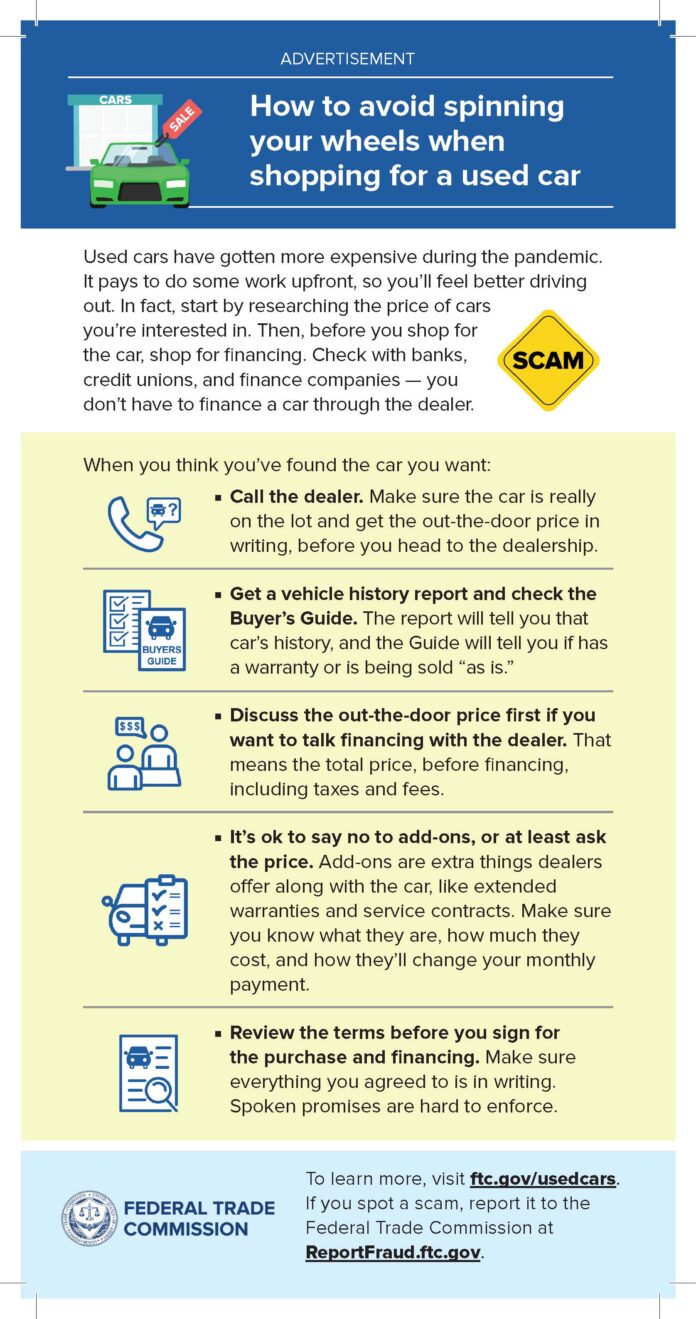 Used cars have gotten more expensive during the pandemic. It pays to do some work upfront, so you'll feel better driving out. In fact, start by researching the price of cars you're interested in. Then, before you shop for the car, shop for financing. Check with banks, credit unions, and finance companies — you don't have to finance a car through the dealer.
When you think you've found the car you want:
Call the dealer. Make sure the car is really on the lot and get the out-the-door price in writing, before you head to the dealership.
Get a vehicle history report and check the Buyer's Guide. The report will tell you that car's history, and the Guide will tell you if has a warranty or is being sold "as is."
Discuss the out-the-door price first if you want to talk financing with the dealer. That means the total price, before financing, including taxes and fees.
It's ok to say no to add-ons, or at least ask the price. Add-ons are extra things dealers offer along with the car, like extended warranties and service contracts. Make sure you know what they are, how much they cost, and how they'll change your monthly payment.
Review the terms before you sign for the purchase and financing. Make sure everything you agreed to is in writing. Spoken promises are hard to enforce.
Learn more at ftc.gov/usedcars. If you spot a scam or bad business practice, report it to the Federal Trade Commission at ReportFraud.ftc.gov