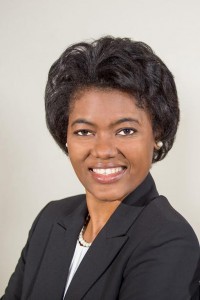 MALAWI – Abortion is a contentious issue in Malawi. A restrictive law on abortion has created a heated debate on whether or not policymakers should conduct wider consultations on the issue that is already dividing a conservative nation. In this interview with The AfricaPaper (TAP), Juliana Lunguzi (J.L), Malawi Congress Party legislator and chair of the Malawi Parliamentary Committee on Health gives her views on abortion in Malawi.
TAP: There are fresh calls for total legalization of abortion in Malawi. What are your views?
J.L: First, my view is that the whole issue of abortion revolves around life and if any decision must be made on this vital issue, Malawians themselves, not an agency, nor an NGO nor a government ministry, should decide.
Second, there are so many ways of soliciting wider input into this debate that leaving out the Malawi public would, in my view, be inexcusable.
Third, and this is the thrust of all my arguments is that we should comprehensively deal with the causes before treating the symptoms.
TAP: Are there any serious challenges that would call for a review of the law on abortion as it stands today?
J.L: Serious challenges or no serious challenges, to solve this and any problem, we must study the underlying causes and find a way or ways to deal with the causal factors.
TAP: Do we really need to legalize abortion?
J.L: There are some who think this [legalizing abortion] is the way to go, and there are others who feel the opposite. My take is that this question should not just be framed as a "yes" or "no" question.
Both sides: the proponents and opponents must make their cases and then and only when Malawians have assessed the merits and demerits of legalising abortion, based on the values that they hold as Malawians, should we move on to decide whether to maintain the status quo or to change.
TAP: How serious are cases of abortion in Malawi?
J.L: There was a study that I participated in. From a purely health perspective, the issue is serious and unsafe abortions are indeed burdening the health sector and contributing to maternal deaths.
TAP: Do we have numerous cases of backstreet abortions in Malawi?
J.L: Yes they happen. At health facility level, there is evidence that the backstreet abortions in the country are numerous. And these numerous backstreet and often unsafe abortions return to haunt hospitals when cases are already complicated.
TAP: Do you think there have been enough campaigns to inform Malawians about the dangers of unsafe abortion?
J.L: It depends. I have seen evidence of campaigns at policy level, and at this level people are aware of the dangers of unsafe abortion. The challenge is at community level [and especially amongst youths] where dialogue has not been that intensive.
Why? Because abortion is a very sensitive subject and more or less a taboo. This is further complicated by the fact that, in most cases, the act that results in the unwanted pregnancy which necessitates the abortion is out of "socially acceptable" forms of union.
This is a fact.  Sadly and unfortunately, at household and community level we would rather bury our heads, ostrich style, than face these sad facts head on.
And because you hardly hear issues of sexual intercourse and reproductive health being discussed at household level, unwanted pregnancies occur, followed by the question of whether or not to abort.
This is why I insist that the campaign and awareness raising needs to be at household and community levels. Escalating the debate on "whether or not to legalise abortion" to policy and legislative levels is jumping the gun or putting the cart before the horse because, abortions do not happen at policy and legislative levels. Unsafe abortions are made in our schools, on our streets, in our choirs, in our households, in our villages etc. and hence the preventive discussions ought to take place at community level and the causative actions candidly avoided or mitigated against.
TAP: What is your view on abortion and the right to life?
J.L: I believe that everyone has a right to life. Therefore, personally I am not pro-abortion, legalized or not. What I am eager focus on is prevention of unprotected sexual intercourse, abstinence, and the promotion family planning methods including use of condoms, starting with young people who really need this information.
If for whatever reason someone had a compelling reason to abort, they should be counseled and helped quickly to avoid complications and deaths. Remember, I believe that everyone has a right to life. Even those people itching and needing to abort, have a right to life. And as such we must ensure they live.
Let me use this chance to urge you, the media, to inform the masses about availability of services that can prevent unwanted pregnancies and hence unsafe abortions and to teach our people how to access services if the abortion has already happened. No one should die needlessly.
TAP: How should Malawi handle the issue of abortion?
J.L: We should invest in and increase sensitization and advocacy at community levels on prevention [of unwanted pregnancies] and the availability of services and options before giving a blank cheque to "unprotected" sex which, to an extent, is the root cause of the subsequent unsafe abortion.
TAP: Do we know the extent to which abortion is affecting safe motherhood and lives of women and girls?
J.L: Yes. A study was done on the magnitude of challenges arising from unsafe abortion and abortion was identified as one of the leading causes of maternal deaths and disability.
According to a study in 2009, approximately 18,700 women in Malawi were treated in health facilities for complications of induced abortion in 2009. An estimated 67,300 induced abortions were performed, equivalent to a rate of 23 abortions per 1,000 women aged 15–44 and an abortion ratio of 12 per 100 live births.
The abortion rate was higher in the North (35 per 1,000) than in the Central region or the South (20–23 per 1,000). The unintended pregnancy rate in 2010 was 139 per 1,000 women aged 15–44, and an estimated 52% of all pregnancies were unintended.
TAP: Your final word?
J.L: The best way to deal with issues of maternal health, which abortion belongs to, is to bring the conversation down to where people are and talk about prevention, prevention and more prevention. The media, the state, the faith community, the private sector and civil society must make services available to eradicate unwanted pregnancies without which we would not be here debating about unsafe abortions.
Youths and those still in the productive age should take control of their lives and learn to be responsible for their actions and choices. For every action, it is said, there is a reaction. You cannot drink whiskey and expect to stay sober.
Further, we should be candid with our young ones.
Interventions are needed to help women and couples avoid unwanted pregnancy, and hence reduce the need for unsafe abortion and decrease maternal mortality. If we deal with the underlying causes at household and community level, we will not waste time treating or talking about the symptoms of a larger problem. TAP