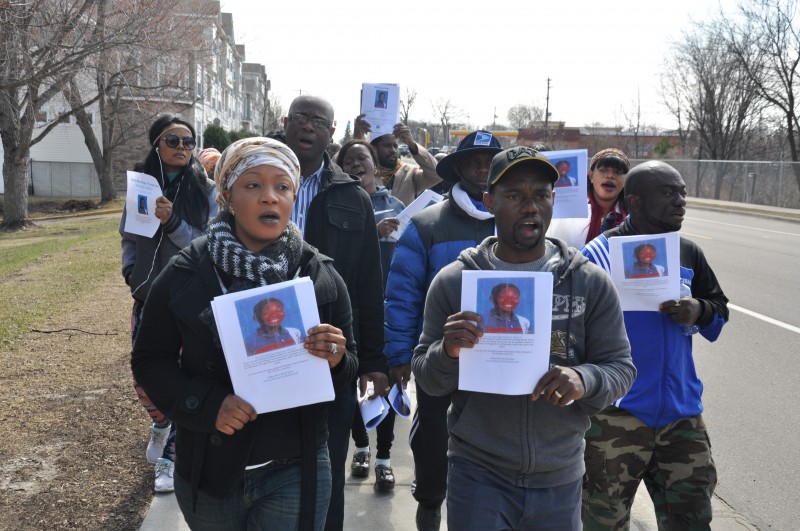 By Issa A. Mansaray

|

The AfricaPaper
Crystal, Minn – "I'm the last to sleep and the first to wake up," Pierre Collins, 33, father of the missing 10 year-old Barway Edwin Collins, told The AfricaPaper about his worries and his sleepless nights  since his son disappeared on a Wednesday afternoon on March 18. Collins and African community leaders said their search will continue till they bring Barway back home.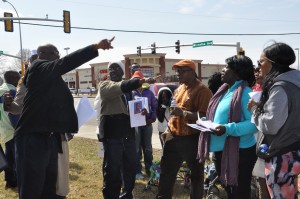 On Saturday morning at about 11:30 a.m, more than 80 people gathered at the Cedarwood Apartments, 5450 Douglas Drive, N., where the family of the missing boy resides, to start the search along Bass Lake road and Winnetka.  Lead by Pierre Collins and his wife, Yamah Collins, the volunteers combed the bushes and ponds around Sumter Ave. N and 58th Ave. N.
They also placed posters on walls and poles along Bass Lake Road, stopping vehicles to distribute flyers, and then went to local stores in Crystal.  As they walk along the streets, knocking doors, and apartments, they chant the search slogan "Bring Barway back today!"
Barway Collins, emigrated to Minnesota in 2011 joining his father from the West African nation of Liberia. He was last seen on a security camera footage released by the Crysta police. He was wearing a black jacket, white T-shirt, long black pants, and red shoes. Barway was carrying a red backpack that day.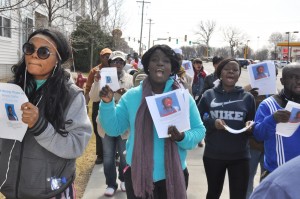 "Today's search is to reach out to people, work along the streets, collecting names and phone numbers of volunteers for the next search," said Alhaji Mohamed Alpha Bah, representative from the Minnesota Task Force Against Ebola. "Going from block to block and reinforcing the search for Barway." Bah added that this is what all the volunteers want to achieve before the end of the day.
At about 3:30pm, Shelia Smith from Missing Advocates lead another search group along the North Mississippi Regional Park. About 150 volunteers were separated into groups of tens, with brief instructions on how to conduct a proper search and ensure that potential evidence is not compromised. Friends and families also joined the search at the Island of Peace Park along the Mississippi River bank.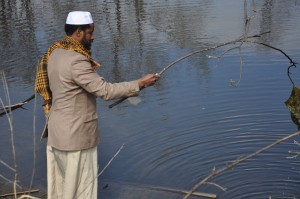 The aim is to "solidify and coordinate the search for Barway instead of having splinter groups," said Alhaji Bah.
Shelia Smith, with 14 years of experience in missing individuals, including children was joined by David Singleton, Commissioner of Public Safety.  The search coordinated by the Minnesota Community Policing Services for Missing Persons was lead by Singleton. The search was considered as a "search and rescue," almost three weeks after Barway Edwin Collins disappeared.