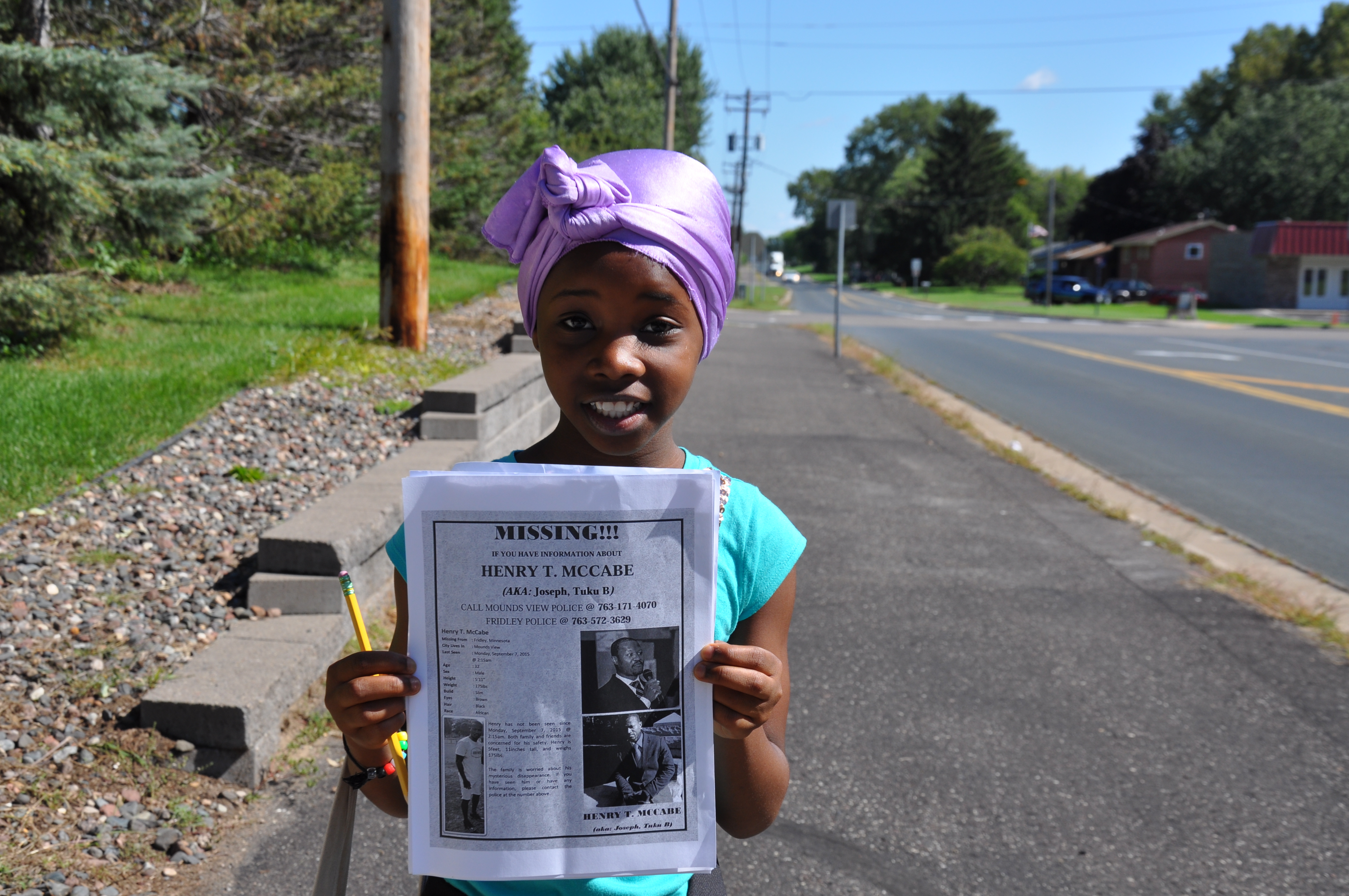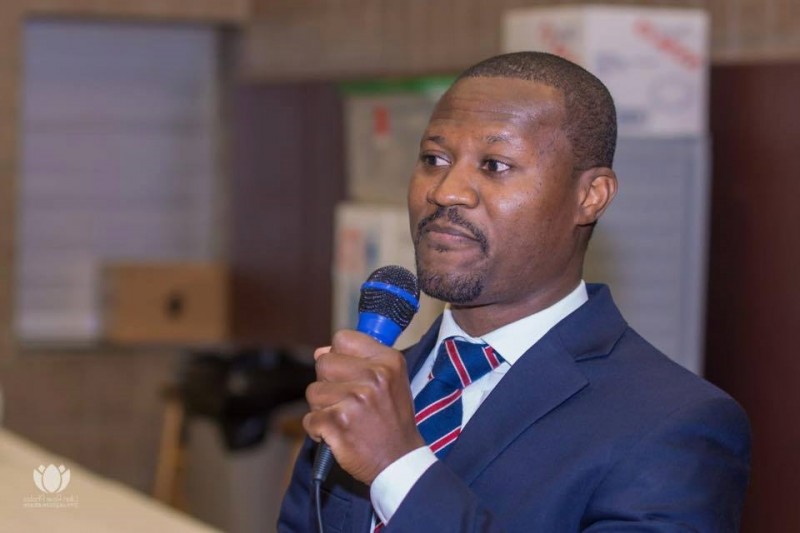 Fridley, MN – About 100 community members gathered in Fridley to search for a Mounds View man who disappeared without a trace almost two weeks ago. On Saturday, Sept. 19, members of the African community, families, and co-workers gathered at the SuperAmerica station in Fridley to search for him. Meanwhile, Mounds View and Fridley police are seeking information and the public's help to find Henry T. McCabe.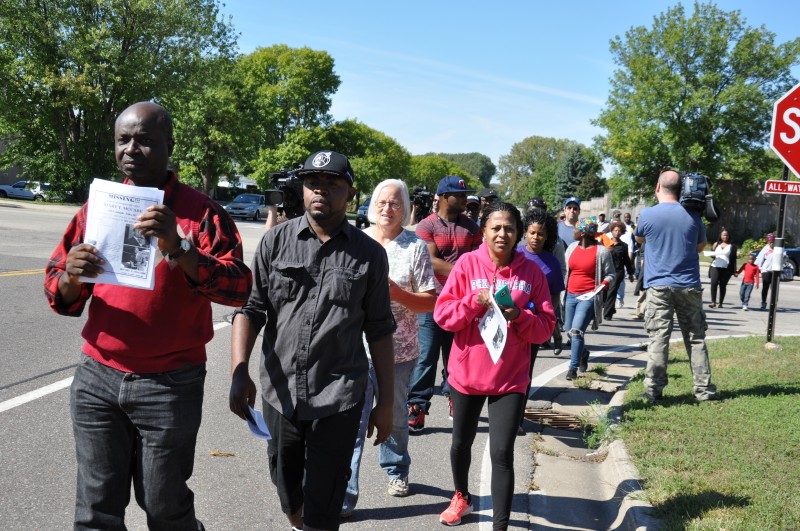 Missing
On Sept. 7, Henry Tobee McCabe's family reported him missing. McCabe, 32, a Mounds View resident hasn't been heard from since he disappeared on Labor Day weekend. A state employee at the Minnesota Department of Revenue (MDR), McCabe moved to the Twin Cities with his wife and two children from California in early 2012.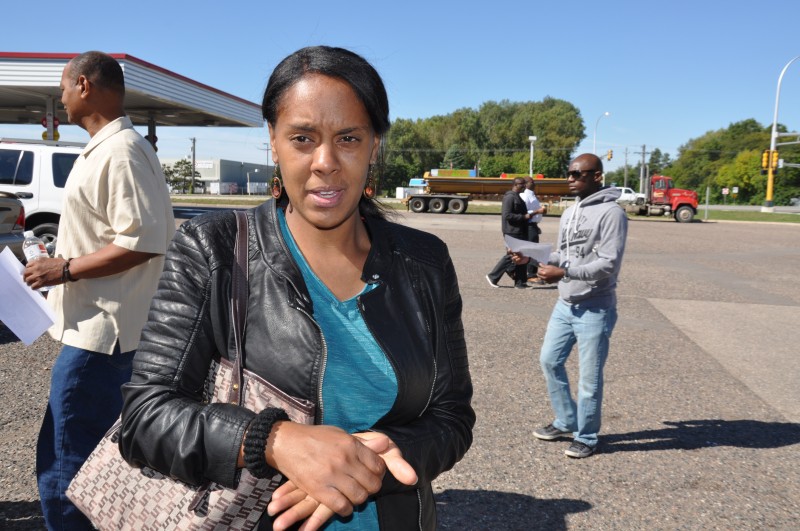 McCabe's wife, Kareen W. McCabe was in California with their two girls, a 19-month-old and a 10-year old visiting their grandmother at the time of his disappearance. Kareen returned to Mounds View last week to help search for her husband. She said the children are coping well with their grandmother.
"They [children] are in California right now with my mother and I wanted them to be stable," said Kareen McCabe, an author and writer. "I just tried to stay focused. I try to keep my mind focused on finding him, and making sure he is okay."
McCabe's family is worried about his "mysterious disappearance." Reportedly, he was last seen  on Sunday, Sept. 6, at Club C'est La Vie, a dance club located on Highway 65 in Spring Lake Park.
Ride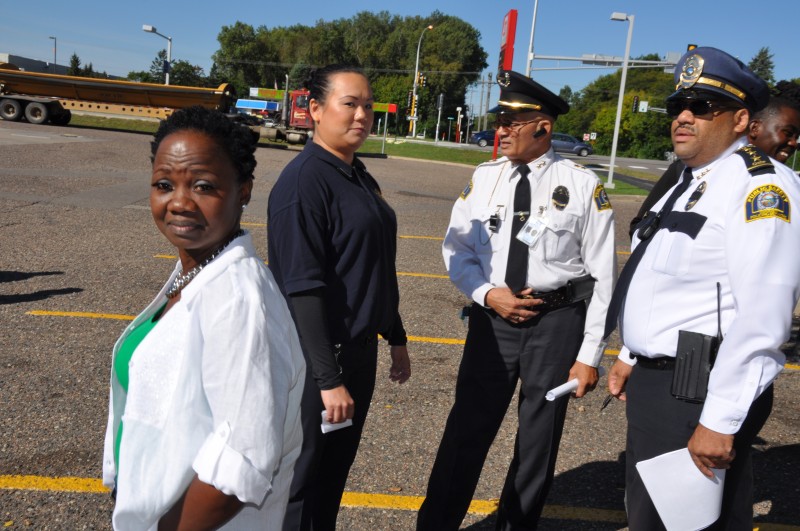 Mounds View police suspected that McCabe was given a ride by a friend or someone he knows and dropped off at a SuperAmerica station on 73 Avenue North in Fridley or along Highway 65 in Spring Park at about 2:15 a.m., according to Mounds View Police Chief Tom Kinney.
"A whole grown man just disappeared for two weeks, and no place to be found," said Magdalene Menyongar, a sale associate at Ann Taylor, who participated in the search. "It is scaring, for another Liberian. This is a man with a wife and two children. He just vanished."
McCabe, described as 5'11" tall, weighs 175 pounds with brown eyes and short black hair,  is said to be friendly and outgoing. Since his disappearance, there has been no explanation why he went missing and this has mounted worries within the local Liberian community, family, and those who knew him. He hasn't contacted his family and employer MDR for almost two weeks.
Information
"The Mounds View Police Department is currently looking for information regarding the disappearance of Henry McCabe. Henry was reported missing by his family last week and we are all concerned for his well-being," authorities said in a released statement.
Last week, Kinney told reporters that they have requested surveillance video footages to determine McCabe's whereabouts and where he was last seen.
On Saturday from 10:00 a.m. to 2:45 p.m, searchers, including family, friends and co-workers directed by the Minnesota Community Policing Services, combed along County Rd. H2 without any lead for the missing Mounds View man. Organizers planned another search next weekend.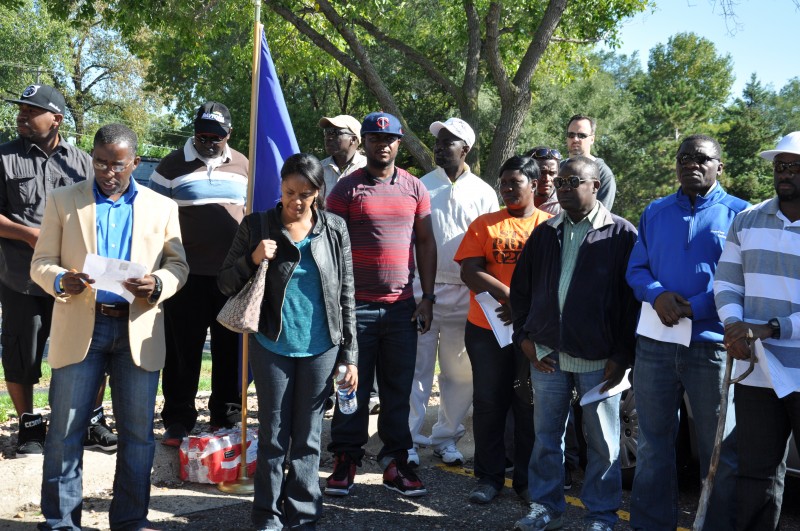 Location
Reportedly, police also listened to a voice message left on his wife's phone, but didn't indicate his location at the time of his call. Investigators are awaiting details of all calls from T-Mobile, and locations from various phone towers before and after he was reported missing.
"Henry is a valuable member of our community. He was involved in the search for Barway [Collins] and plays for East Coast Stars Soccer Team," said Seyon Nyanwleh, leader of Team Barway, the group formed to search for the missing Crystal City boy early this year. "Henry likes to engage in intellectual discussions and has an opinion on political issues. It is our prayer that we find Henry and bring him back to his family."
Talk
Kareen said if only he [Henry McCabe] could see the number of people that came out to look for him and show their love for him, "he will be overwhelmed, and I hope we can find him so that he can see this [people searching for him]."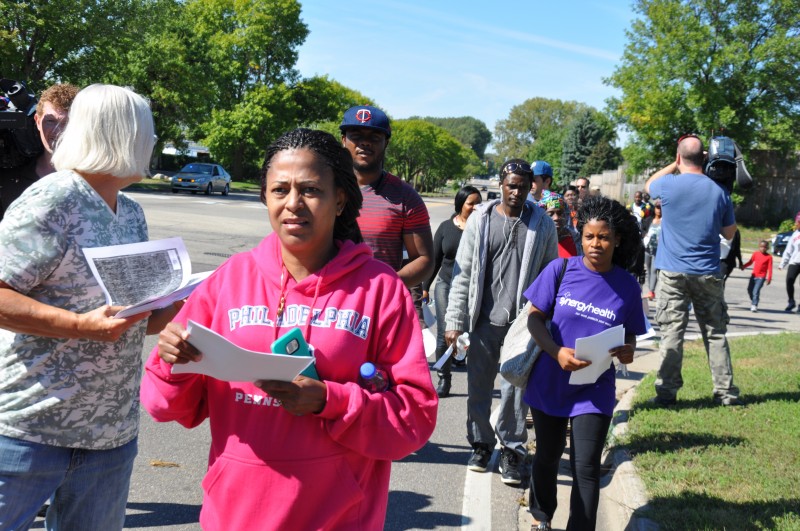 The last time Kareen talked with her husband, she said the background sounded as if he was walking, and sounded as if he was hurt, and then his phone went off.
"He was walking and his cell phone called me, and he made a noise as if [he] was hurt and his cell phone went off. And that was the last time I heard of him," said Kareen
McCabe, fondly known as Joseph, Tuku B, holds a Bachelor of Arts degree in Economics and Accounting from California State University-East Bay.
Hopeful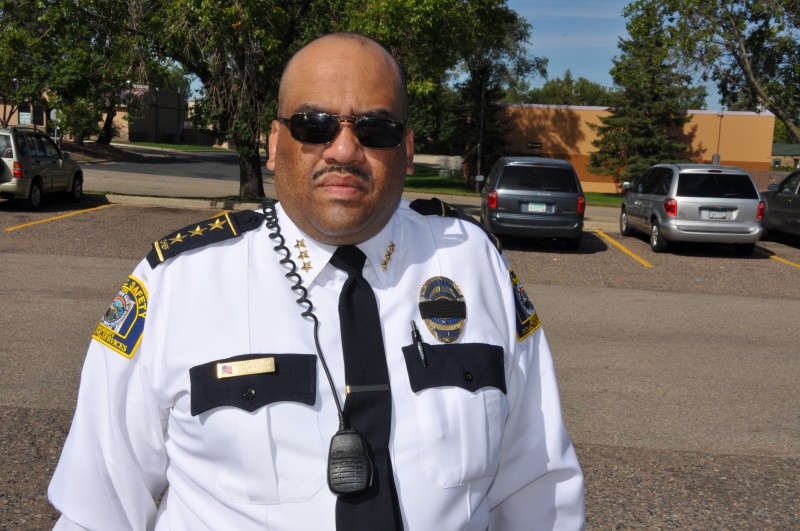 "We continue to raise awareness with the situation of Henry McCabe…Right now it is a search and rescue. We are hopeful that we can find Henry alive, and able to bring him home to his family," said David A. Singleton, Chief Executive Officer of Minnesota Community Policing Services, a nonprofit that organized the search for McCabe this weekend. "What we're doing is continue investigating and assess each situation, and following upon each lead, and going through the process of elimination."
Singleton said he wants to ensure that they use their resources effectively in the search process, and try to narrow their search to specific areas. He added that two weeks of McCabe's disappearance is a huge concern, and the more people know that he is missing, the more hope of finding him. |TAP| Africa's Newspaper of Record.
NOTICE
Anyone with details on the whereabouts of Henry McCabe is asked to contact Mounds View Police Department 763-717-4070 or the Ramsey County Dispatch Center at 651-484-9155. Fridley Police are also investigating.