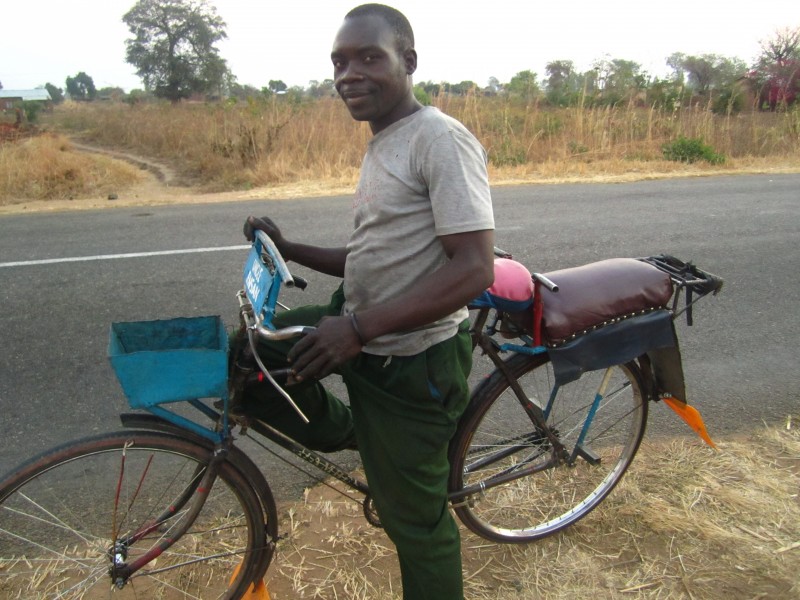 Youths are combating unemployment through bicycle-taxis in one of Africa's poorest countries.
By Henry Kijimwana Mhango

|

The AfricaPaper
Lilongwe, Malawi  – Bicycle-taxis are becoming a main mode of transport in Malawi, attracting many recent graduates into this informal employment sector.
"I decided to engage into this entrepreneurship business after failing to access a teaching job at the Ministry of Education," said Joseph Lalinga, one of many taxi-bicycle operators and a recent university graduate.
Lalinga, like other university graduates who are unable to find work in the traditional economy, have vowed to continue making living this way at least for now.
Affordable
Most people like Lalinga resort to the bicycle taxis because they are affordable  MWK 90,000 ($195) and reliable as they can reach difficult places that are hard to get to by regular passenger vehicle, hence attracting hundreds of recent university graduates who are failing to access employment in the formal sector due to job scarcity.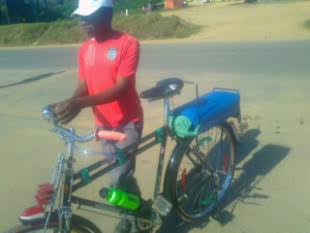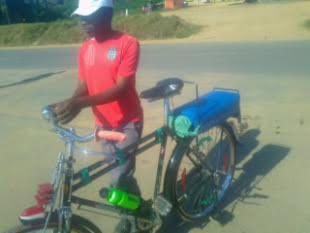 According to Henry Mussa, Minister of Labour and Manpower Development, at least 1.9 Million Malawians are failing to access employment.
Profit
Survey shows that more and more people engaging into the bicycle-taxi business have realized more profits and are no longer interested in seeking employment in the formal sector.
Lalinga, he said bought a bicycle with money he raised from rice farming and started operating it as a taxi at Karonga town on the border with Tanzania.
"It was not an easy going by then since I was just new in the industry and the fares were too low, " said Lalinga.
"However, my story is changed completely because am raising a lot of money from the business than what a graduate civil servant earns per month."
He estimates that he makes MWK 3000 about (6.5 USD) a day per bicycle and  MWK 90,000 (195 USD) per month, unlike an average salary of a recent graduate working as a civil servant who earns about MWK 75,000.
Millionaire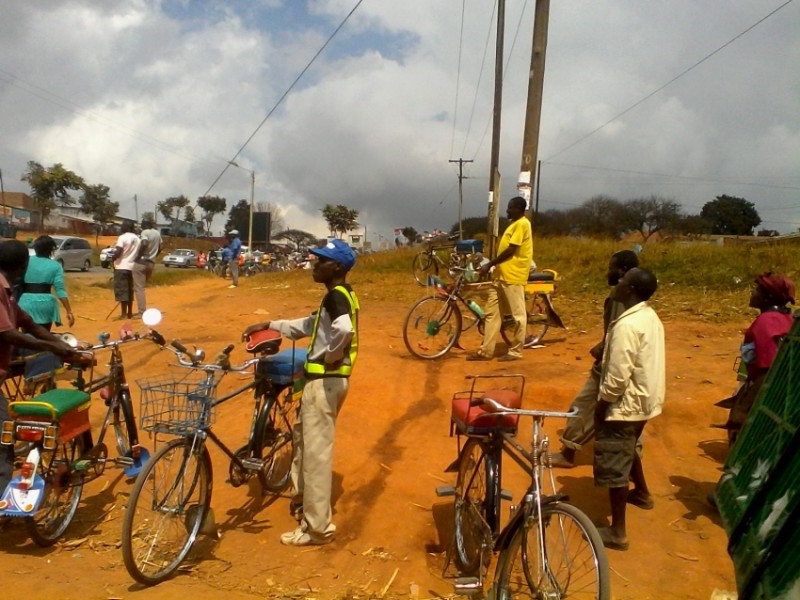 Since he began, Joseph has bought fifteen more bicycle-taxis and has employed fourteen riders who are paid monthly. He is now a millionaire, operating other businesses and has become an employer of a number of qualified Malawians who face unemployment problems.
"Like all informal transport, the barriers to entry are very low; all you need is a bicycle (or someone who will rent you one) and a cushion and handle bar for the back," said Kalinga.
In Malawi,  bicycle-taxis have become so commonplace transport option, and  has its own name in different places  like in the country's northern region capital, Mzuzu, it is called – Sacramento ( derived from Sacramento Speed Buses, a state run bus company which at the time was on the verge of dissolution and which bicycle-taxis began to replace).
Pedal Power
Apart from carrying passengers, the transport is also used to ferry goods such as agricultural produce from farm or home to the market or other areas.
Meanwhile, government says the industry is largely contributing to employment creation and poverty reduction in Malawi, one of the world's poorest countries.
"Cycling and pedal power is increasingly becoming a tool for empowerment in Malawi, where bicycle taxis and bicycle ambulances are a method of transporting the poor and middle income earners,"  Grace Chiumia, Minister of Youth and Sports Development told the local media.
Organized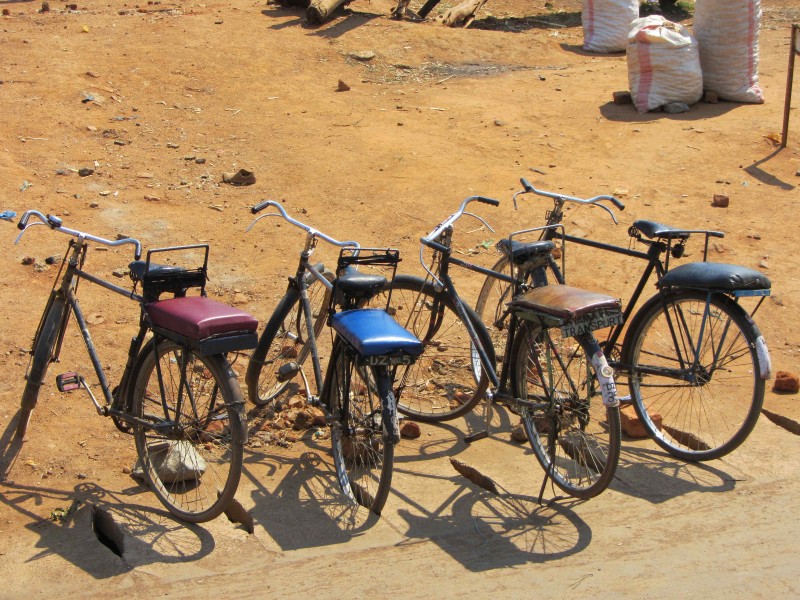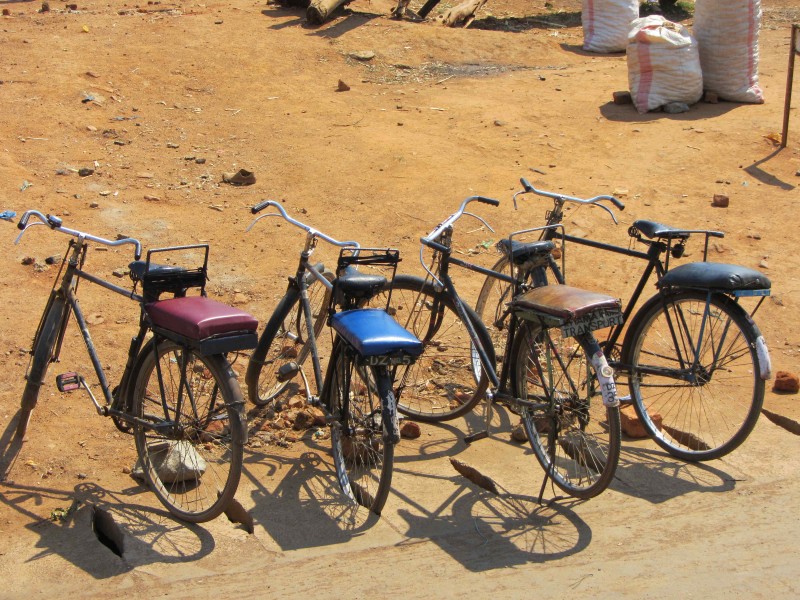 The Minister says in some districts, the bicycle-taxi operators are well organized such that they even pay a road user fee to the district councils. She says the fee is used by the councils to implement social services projects geared at improving the livelihood.
According to the Minister, the government is working on plans to regard the industry as a recognized form of transport, a development that would lead operators to being licensed.
Road Traffic
The initiative has also attracted support from the Malawi Police Service who through their community policing and road traffic departments have been training the operators on road traffic rules to reduce road accidents which have been so common due to reckless cycling.
"This industry is highly reducing crimes in the country because most of the people who were engaging in theft to earn a living are now generating money through the business hence our involvement in promoting the industry," said Maurice Chapola, Northern Region Police spokesperson. |TAP| Africa's Newspaper of Record
The AfricaPaper: Henry Kijimwana Mhango is The AfricaPaper's correspondent in Malawi, covering Lilongwe.