By Henry Kijimwana Mhango

|

The AfricaPaper
Harare, Zimbabwe – Avoiding impeachment and imminent military takeover, Robert Mugabe, gave up power last Tuesday after 37 years of despotic rule, making him the longest serving political leader in modern African history.
His successor, Emmerson Mnangagwa, was sworn in last Friday, hours following Mugabe's resignation. Mr. Mugabe fired his former ally and vice president November 6. Many in the capital believed Mr. Mugabe's decision to dismiss Mr. Mnangagwa, who had been in hiding in neighboring South Africa, may have precipitated the military intervention that forced the 93-year-old's historic resignation.
Mugabe, who rose to power as a freedom fighter, has been the only leader that south African nation of more than 16 million people  has known since independence from Great Britain in 1980.
During his inaugural address, Mnangagwa, the man once known as 'Crocodile' promised to end corruption and to resuscitate his country's ailing economy. Corruption – Zimbabweans believe is Everywhere in the corridors of power, and the business sectors as in other African countries.
Troops Seized Power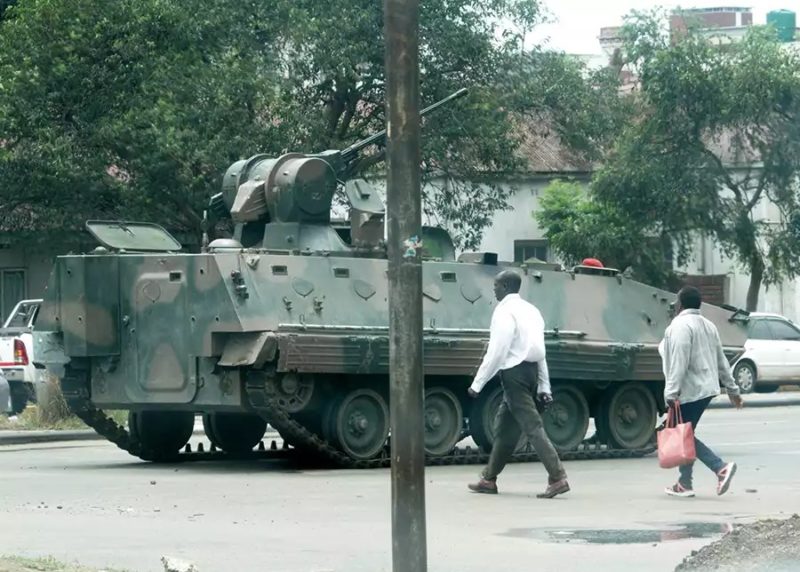 Before Mr. Mugabe's resignation, the fate of the country rested in the hands of the military, who for days occupied strategic areas within the capital Harare, as rumors of military takeover swirled throughout the capital like wildfire.
The rumors, however,  were put to rest when Military commander General Constantino Chiweng, called on everyone to remain calm. But the general was quick to criticize Mugabe, and his action against Mr. Mnangangwa, in what many thought was a power play to make his wife Grace Mugabe,  his successor.
Prior to Mnangagwa's inaugural, soldiers closed government offices, courts, parliamentary buildings, and occupied the national TV station.
"We want to deal with people committing crimes that are causing social and economic suffering in Zimbabwe," said Major General Sibosiso Mayo, one of the many soldiers who led the march against Mr. Mugabe.
In support of the military, thousands marched alongside armoured vehicles and troops on the streets jeering , booing and chanting anti Mugabe songs.
Outside the parliament building and along the streets of Harare, civilians hugged soldiers in an outpouring support.
House Arrest
Mr. Mugabe, who was under house arrest together with his family, was hoping to maintain his hegemonic power as he tried various negotiation tactics,  but time and the political tide in the country were against him.  The military though maintained it was protecting the embattled leader from enemies.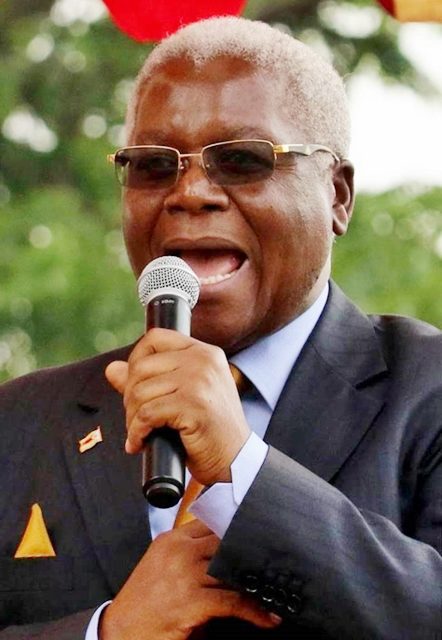 Prior to being placed under house arrest, gunshots were fired around Mugabe's home amidst explosions by the military who took control of a number of key places.
The unusual military activities sent shockwaves to foreign embassies who ordered their employees to remain indoors till the situation normalizes.
While claiming that the soldiers' mission was just to bring sanity in the current political atmosphere, Moyo dismissed allegations that the troops were trying to take over the government.
"To the civil servants, as you are aware, there is a plan by the same individuals to influence the current purging that is taking place in the political sphere to the civil service. We are against that act of injustice and we intend to protect everyone of you against that," said Major General Moyo.
Many perceived the military events as a start of civil unrest in Zimbabwe as they thought the stubborn Mugabe would not surrender power.
"We were relieved with shock yesterday to hear on radio and TV that he has reigned," said Reverend Hendreson Mwangolera, a resident of Harare.
Mwangolera described the military activity as a clear indication that the people had been in fear and oppression throughout Mr. Mugabe's regime.
"The celebrations clearly showed how people hated him though Mugabe knew nothing about the inner feeling of the people. For the first time the people had to speak out their feelings. He took Zimbabwe as his estate and the people as his tenants," Mwangolera said.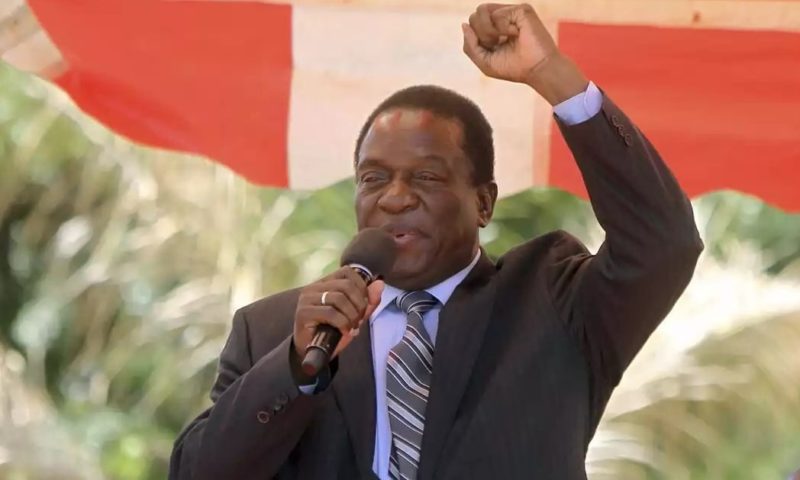 Dan Msowoya, a renowned international political commentator expressed optimism  about  Zimbabwe's political revolution,  and warned that "the events have sent shock waves to other African Presidents with bad leadership styles."
"Change is possible in Zimbabwe now. Those people in Zimbabwe were under siege by Mugabe and are free again to think and to plan for their nation," Msowoya said .
Democratic Process
Despite widespread jubilations, some people are in doubt whether Mugabe's downfall would bring a better economic change to the southern country.
"We have supported Mnangagwa through mass demonstration. Now that he takes over, we expect him to lead democratic process that will ensure a prosperous Zimbabwe," said one opposition leader, who wants to remain anonymous.
"Mugabe was just heading ZANU-PF policies. If opposition feel his departure means new era of running government affairs it would be naïve as activists suggest," said Jonathan Jere, a Malawi-based Journalism trainer.
"Come elections, ZANU-PF will still use the existing party strategies and policies to campaign," Jere said.
Mr.  Jere warned that a government of national unity is the best way for the new government to gain donor confidence and improve the fragile economy. |TAP|Africa's Newspaper of Record
The AfricaPaper: Henry K Mhango is The AfricaPaper's Central Africa Correspondent.