After a police officer killed a black man in Minnesota, protesters thronged the streets throughout the nation. Authorities scrambled to bring calm and public safety to the streets, but the damage has been done. The AfricaPaper's Issa Mansaray witnessed it all and sent this report. Excerpts of Mansaray's report became a subject matter following his interview with BBC Africa Service.
By Issa Mansaray | The AfricaPaper
St. Paul, Minnesota – Thousands of protesters took to the streets for ten straight days in Minneapolis, St. Paul and in multiple cities across the U.S., following the death last week of an African American man while in police custody.
Protest
Large-scale demonstrations were staged throughout the country as protesters expressed outrage over the death of George Floyd, a 46-year-old African American father of two.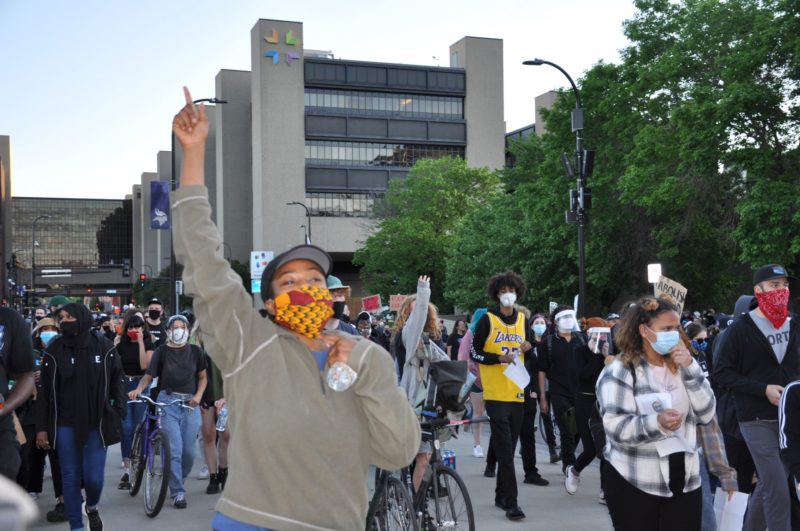 Floyd was killed while in police custody. His death sparked nationwide protests calling for an end to police brutality. Officers involved have been charged. Derek Chauvin, who pressed his knee into Floyd's neck for nearly nine minutes was charged with second-degree murder and second-degree manslaughter. Three other officers, Thomas Lane, J Alexander Kueng, and Tou Chao, were charged with aiding and abetting second-degree murder and aiding and abetting second-degree manslaughter.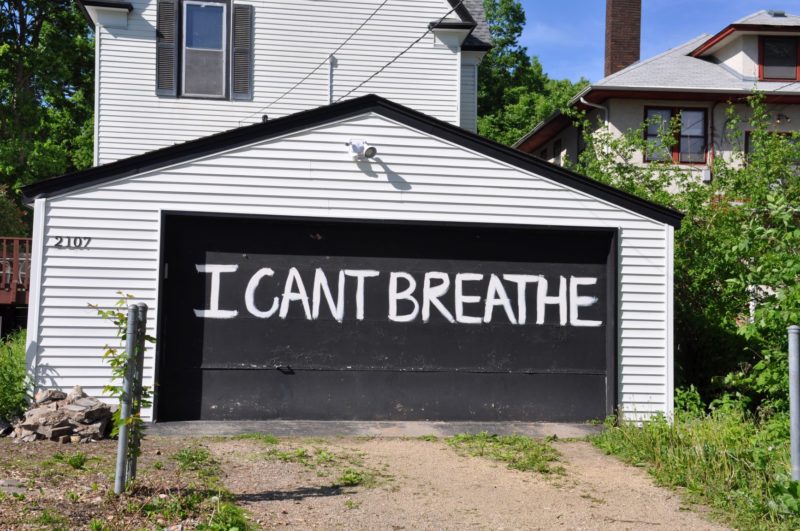 "I Can't Breathe"
The three officers charged with aiding and abetting, made their first court appearance yesterday. Derek Chauvin, the first officer arrested in the death of Floyd will appear in court next week.
Floyd pleaded for his life, asked for mercy, and called his "Mama, Mama." Chauvin, with hands in his pocket, looked far away while Floyd gasped his last breath. "I can't breathe," George Floyd cried for help as he died, according to eyewitnesses and videos released to the media.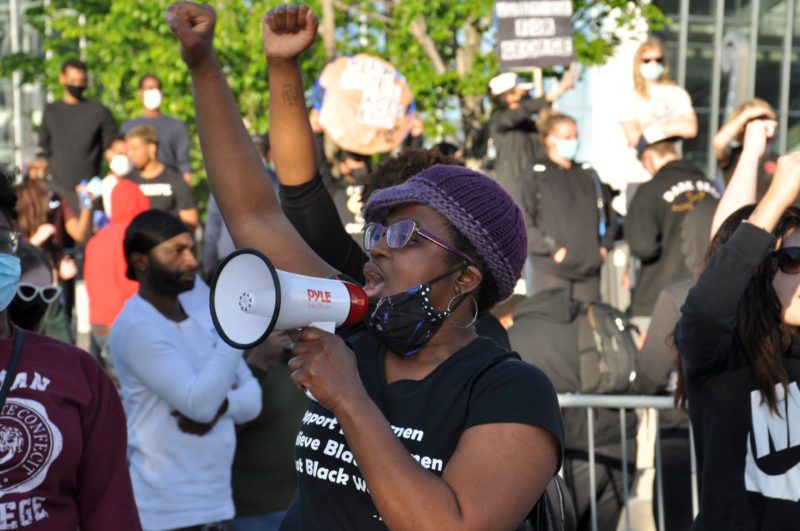 Within two days, Chauvin and his three other officers involved were fired, but the protesters wanted authorities to do more than just firing the four men. They asked for the officers' arrest and charge them with murder. Chauvin was initially charged with third-degree murder. And a wave of protest rocked the Twin Cities and other cities in the nation. Chauvin's charge was later elevated to second-degree murder and second-degree manslaughter.
Smashed
On Wednesday and Thursday last week, the protests were peaceful during the day and late in the evening. As night fell the protest erupted into uncontrollable violence and looting along University Avenue and Midway in St. Paul. In South Minneapolis, protesters seized the streets for more than 72 hours and set buildings including the Minneapolis Police Department (MPD) ablaze. The protesters across America want justice and some demand investigations into police killings and racism.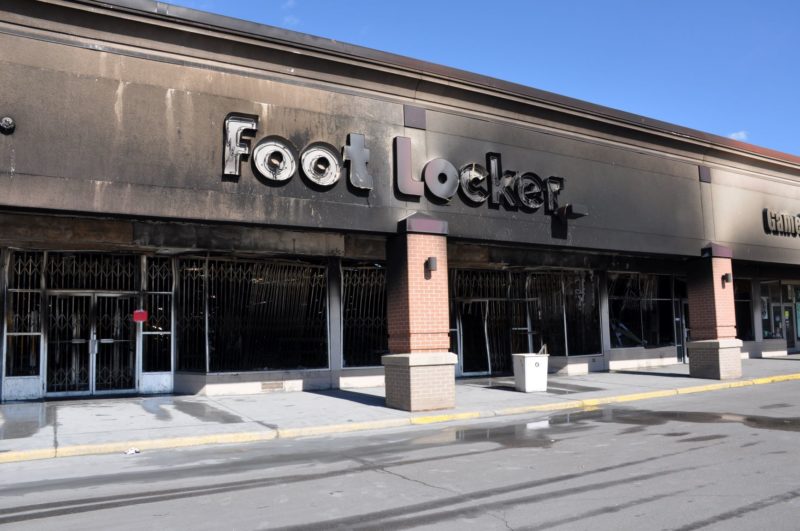 For over three hours, there were no police or firefighters on the ground. The protesters chanted more and louder, demanding justice for Floyd. Along Hamline Avenue in St. Paul, multiple rioters continue unabated destroying properties in the area.
Looting
At a press conference, Mayor of Minneapolis, Jacob Fry pleaded with the protesters for calm, but the streets in the Twin Cities tell a different story. Protesters in cars, SUVs, and open trucks sped away, honking and raising their fists up in the air. At the mall on University Avenue, close to the Allianz Field, police watched as looters publicly carted away goods from various stories. Foot Locker and nearby stores were looted on Wednesday and torched down at midnight.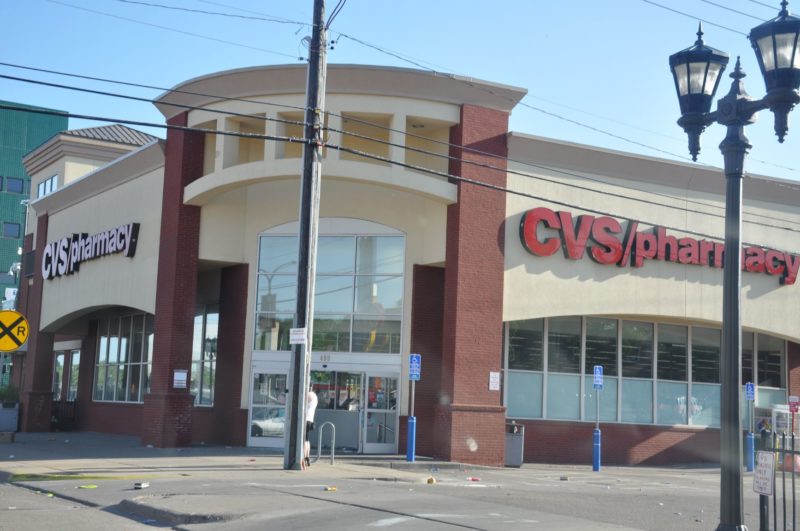 "We are here to secure lives and stop the violence," said an officer on duty. "But we can't do anything."
Stores along Lake Street close to the Third Precinct Station and its vicinity were completely vandalized and destroyed. Target, Cub Foods, Wells Fargo, and many others were stripped to the ground. Along University Avenue and Snelling, CVS and other stores were not spared by the looters as they broke in taking medical supplies, and food items. The killing of George Floyd on May 25 sparked a torrent of protests in America and across the world.
Civil Rights and political leaders asked for calm as they sought justice for Floyd's family.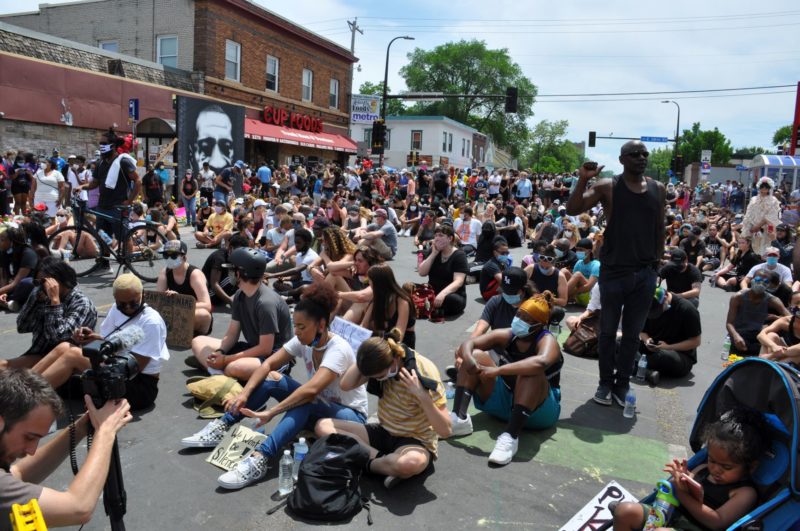 "Many Minnesotans have protested peacefully today, and we fully support them in their pursuit of justice and systemic change," said Lieutenant Governor Flanagan. "But please know that there are people who are creating chaos to undermine this critical moment. Stay home tonight so that we can remove those folks who are harming us and are detracting from the memory of George Floyd."
Security
Many of the protesters suggest that most of the looters are outsiders who came to destroy their area businesses and not to protest the death of George Floyd. For days, the protest continues unabated in St. Paul and Minneapolis as protesters smashed windows, vehicles torched and overturned. The confrontation with the police was tense and openly violent.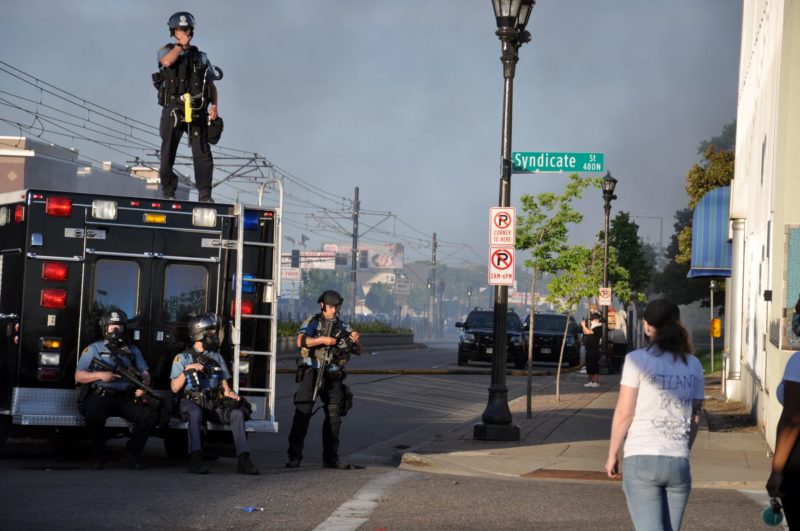 Hundreds of officers made their way to form a police force barricade but could not stop the wave of protesters as they throng the streets of Minnesota.
"At 8 pm tonight, it is time to separate out the people who are protesting peacefully in pursuit of justice from those who wish to undermine this movement through chaos and violence," Governor Walz said. "I urge all Minnesotans to respect the curfew in the Twin Cities as we take necessary action to protect the safety of our communities."
Fire
Security was set up across the Twin Cities to stop the violence, but what followed was a wave of angry protests and streams of burning buildings. No one was supposed to travel or march on the streets of Minneapolis and St. Paul.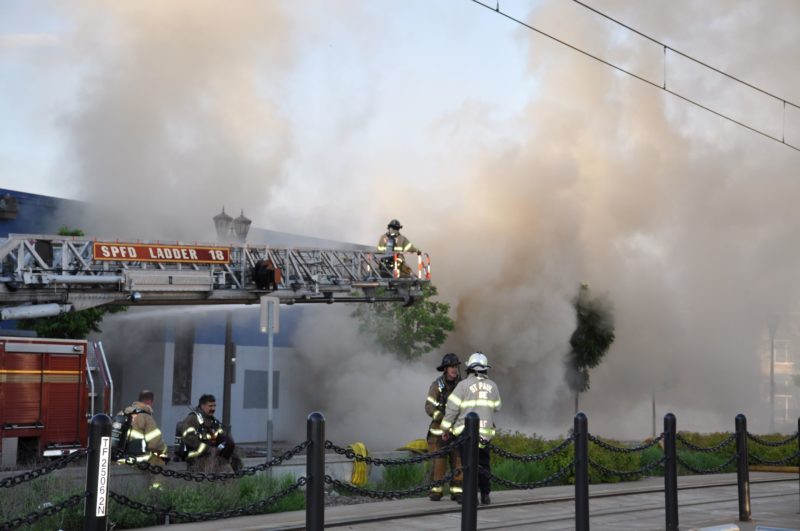 "…except for first responders, members of the media, people going back and forth to work, individuals seeking emergency care or fleeing danger, and people experiencing homelessness. Curfews are not limited to Minneapolis and Saint Paul, mayors across the state can issue their own curfews," according to a released statement.
But protesters refused to comply till authorities responded to their demand for justice and to address police brutality against blacks. Minnesota like many other states is still battling with some of its "trigger happy" and sometimes "overzealous" police officers.
Justice
Since George Floyd's killing, thousands of Minnesotans have expressed their dissatisfaction both peacefully, constructively, and sometimes violently. The demonstrators and protesters also want to separate themselves from individuals that are engaged in unlawful and dangerous activities such as arson, rioting, looting, damaging public, and private property.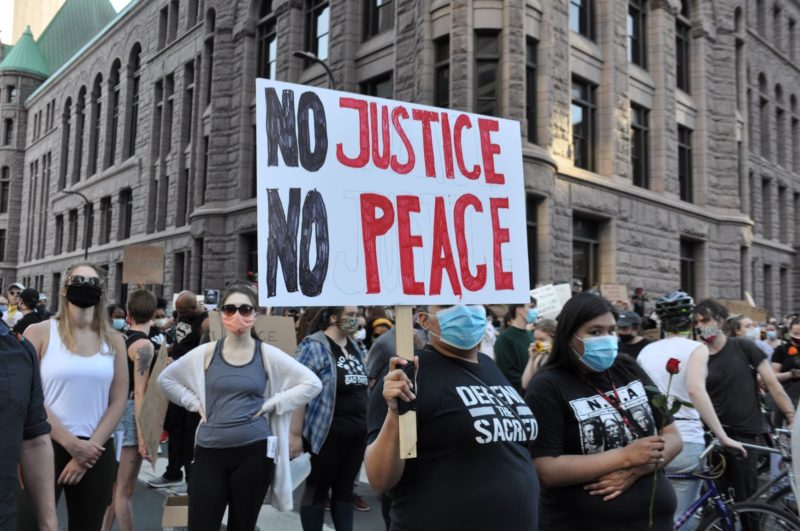 These, members of Black Lives Matter believe, undermines the reasons for the nationwide protest – the death of George Floyd in the custody of the MPD police. TAP
Twitter: @theafricapaper @theworldpaper @AIIRPRESS
World Copyright
The AfricaPaper, USA, 2020. All rights reserved. Photos and text may not be published, broadcast, rewritten, redistributed, or used in any form without the written permission of The AfricaPaper, and Africa Institute for International Reporting (AIIR). We take legal action for any copyright infringement.