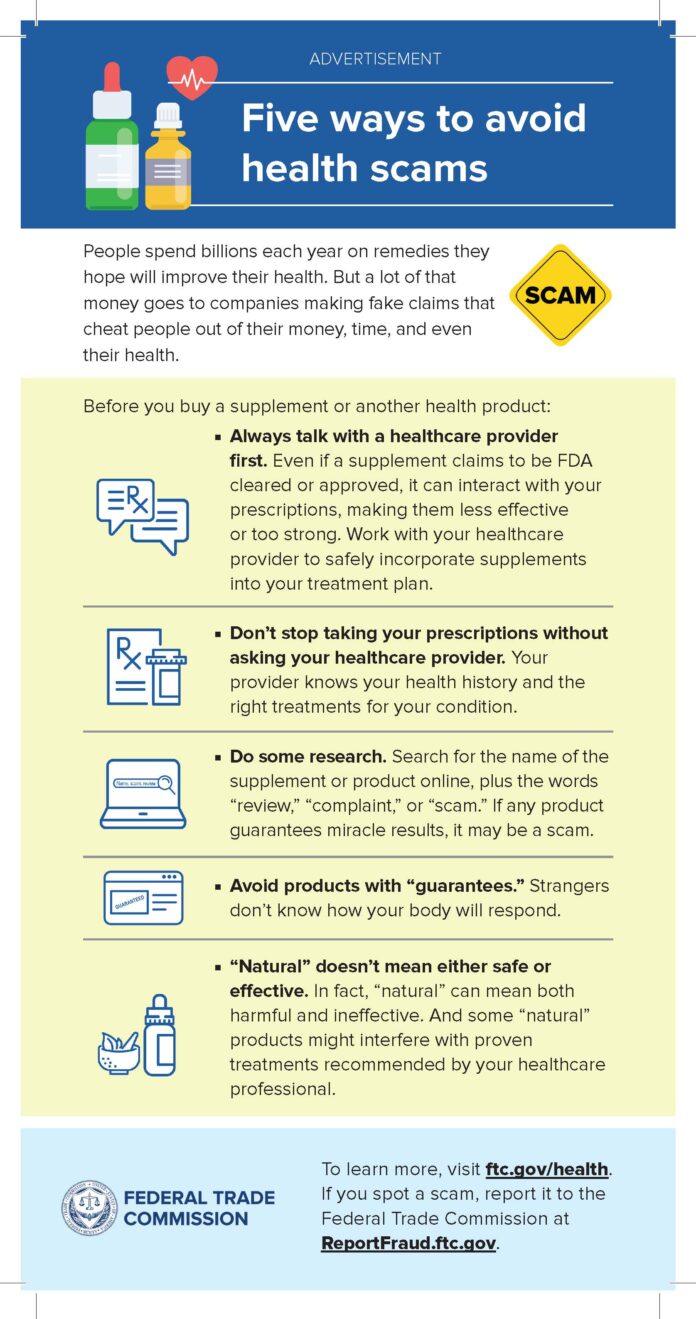 People spend billions each year on remedies they hope will improve their health. But a lot of that money goes to companies making fake claims that cheat people out of their money, time, and even their health. Before you buy a supplement or another health product:

Always talk with a healthcare provider first. Even if a supplement claims to be FDA cleared or approved, it can interact with your prescriptions, making them less effective or too strong. Work with your healthcare provider to safely incorporate supplements into your treatment plan.
Don't stop taking your prescriptions without asking your healthcare provider. Your provider knows your health history and the right treatments for your condition.
Do some research. Search for the name of the supplement or product online, plus the words "review," "complaint," or "scam." If any product guarantees miracle results, it may be a scam.
Avoid products with "guarantees." Strangers don't know how your body will respond.
"Natural" doesn't mean either safe or effective. In fact, "natural" can mean both harmful and ineffective. And some "natural" products might interfere with proven treatments recommended by your healthcare professional.
Learn more at ftc.gov/health. If you spot a scam, report it to the Federal Trade Commission at ReportFraud.ftc.gov