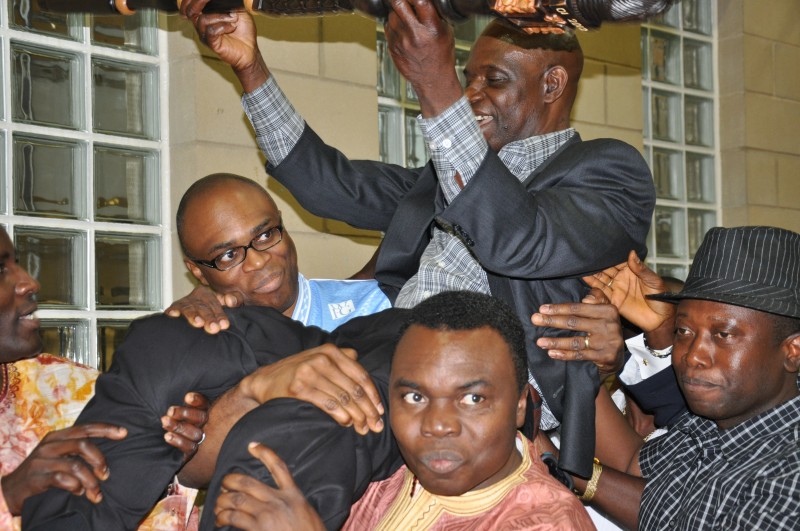 The AfricaPaper | Minnesota
MINNESOTA – Meeting in the Twin Cities for its annual National and International Convention on Aug. 3O through Sept. 1, 2013, Tegloma members from all chapters voted and elected Mr. Mustapha Sheriff as new Chairman of  Tegloma Federation, Inc.
VOTE
Mr. Sheriff, an accountant by profession will serve a two-year term in office leading Tegloma and all its 25 chapters. He defeated Julia Hawa Conteh, former president and chief of Tegloma New York and New Jersey Chapter. Sheriff won 87 votes, and Conteh gained 49 votes. Mr. Sheriff  was sworn in on Sunday evening and handed the organization's staff  to  symbolize his authority.
TENSE EVENING
It was a tense evening that ended in a cultural celebration as Sheriff was carried shoulder-high. The hall erupted into a traditional dance to honor  Tegloma's new leader.  Sheriff's supporters and majority of those present congratulated him after Conteh delivered a graceful concession speech promising to work with the new chairman and all members of the organization.  Tegloma, one of Sierra Leone's most vibrant social organizations abroad, was formed in Washington, D.C. in the mid 1970s  to assist Sierra Leoneans (mostly southeastern) in the US. It is now viewed by many as a pressure group for development in the country.
The Election Commissioners, Chief Madam Josephine Ladipo (Dallas); Mr. Shcku Sheriff (Minnesota); Mrs. Angela Bhonapha (TONCA) and Chief Victor Tarmoh (DC) were praised for conducting an election that Conteh said was "fair and transparent." TAP

ON CAMERA:
TEGLOMA's ELECTION EVENING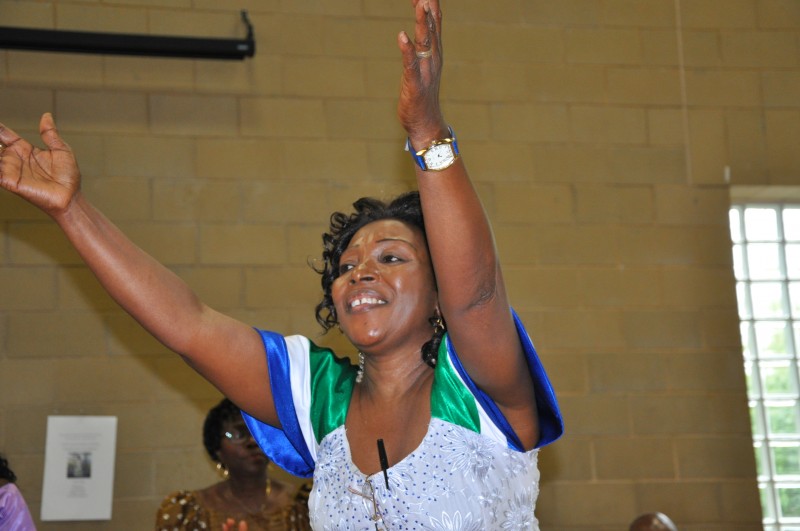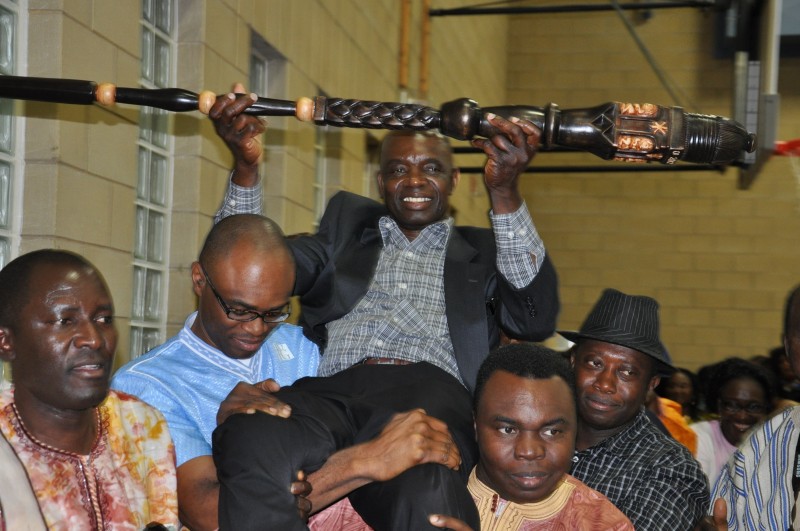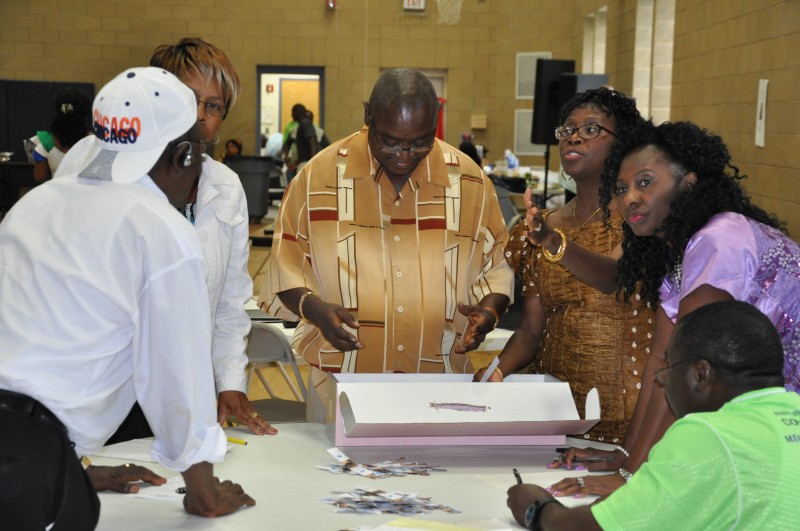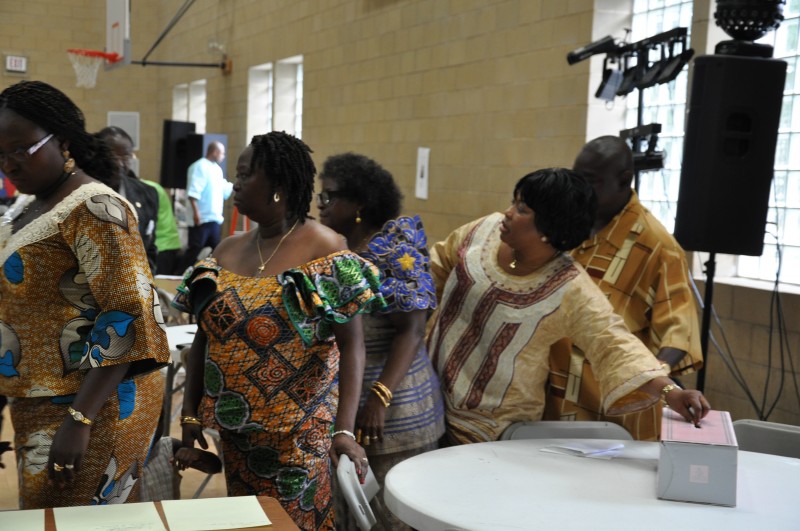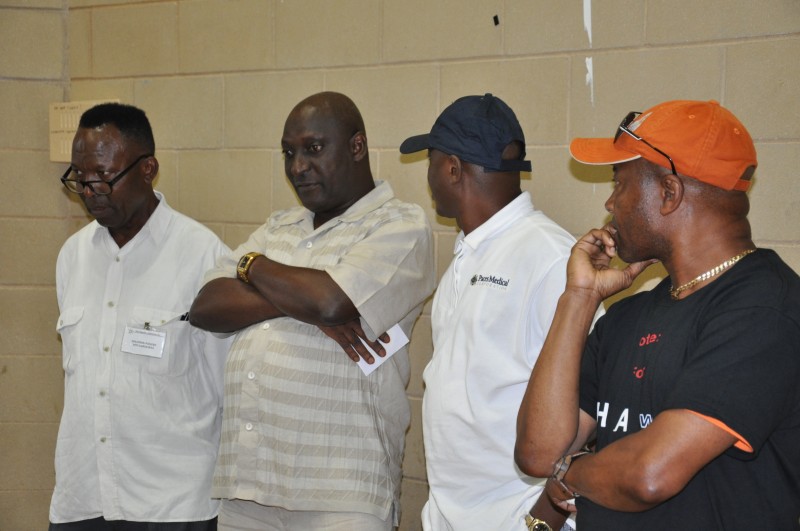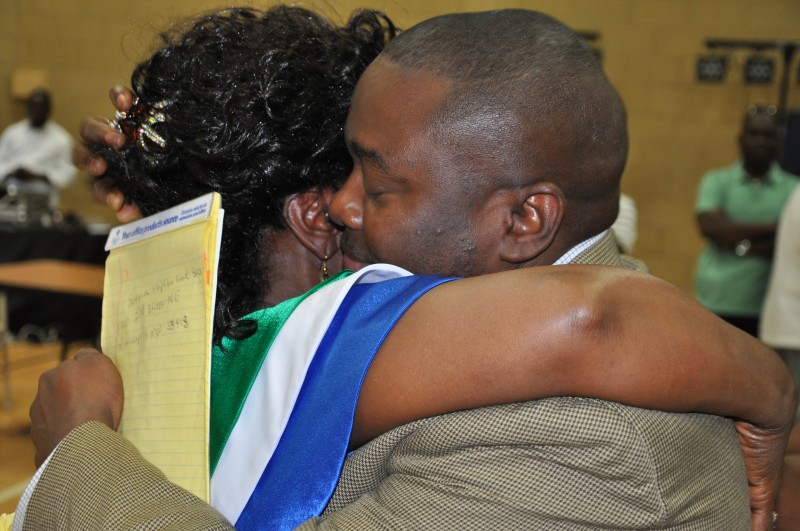 The AfricaPaper will cover different angles of this story. All photos copyright The AfricaPaper, 2013.