By Henry Owino | The AfricaPaper
Nairobi, Kenya – The murderers of Christopher Chege Msando, a former employee of the Independent Electoral Boundary Commission (IEBC), who served as ICT Manager has not been established to date, one year later.
The Password
Msando was the Information, Communication and Technology (ICT) Manager, whose expertise in the commission, was key in the elections results. Prior to his death, Msando appeared on KTN television interview on a Wednesday evening, where he assured Kenyans that no votes would be rigged.
"We are well prepared and it is all systems go. No rigging, no hacking and no manipulations of votes this time," Msando assured. "Everything is set in a way that only one person have the password that controls the entire  streaming of results."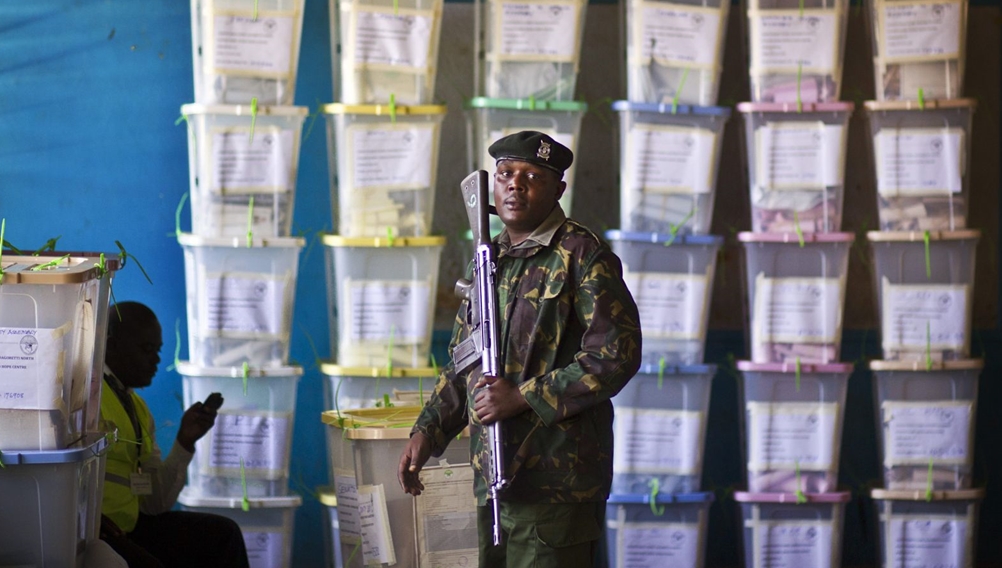 Not knowing that this statement  on national television of assuring the public of free, fair and credible elections, would cost his life, Msando was confidence of his roles. However, this revelation unveiled secrets and a section of power hungry individuals, began Msando's death plan immediately he left the television station.
Bungoma Senator Moses Wetangula is on record sensationally linking the Jubilee government with the brutal murder of IEBC's ICT manager, Msando. Wetangula boldly claimed the government's intent was to steal a password from the slain IT guru to ease stealing of votes.
Heinous Act
Wetangula added that the manner in which Msando was killed, was so bad that it indicated there was a government hand behind the heinous act.
"The slain ICT manager was charged with securing the votes so that the results are not tampered with by anybody even his colleagues," Wetangula said.
According to Inspector General of Police, Joseph Boinnet, prior to his torture and murder, Msando had informed Central Police Station over threats to his life in 2016. Boinnet said the slain IEBC ICT manager told police he received abusive and threatening text messages from several unknown people.
"Msando did indeed reported to Central Police station on Dec. 22, 2016 that during the month of October, some unknown persons using three cell phone numbers sent him abusive and threatening messages," Boinnet disclosed.
Boinnet said Msando was referred to the DCIO Central but declined to record a statement, saying he would do it later. Msando reportedly went missing on a Friday, Aug. 2, 2017. He was found dead a day later in Kikuyu and his body taken to City Mortuary.
Disappeared Mysteriously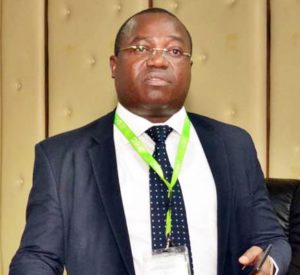 The deceased was killed alongside his friend, a 21 year-old female medical student and their bodies found dumped at Muguga Forest in Kikuyu, Kiambu county. Detectives who investigated the death of Msando, discovered another unidentified woman who they thought could have play a crucial role in his death.
The police  later identified the woman who was captured by CCTV security cameras before the ICT manager was killed. Sources within the police said the woman was different from Maryanne Carol Ngumbu aged 21, whose body was found with that of Msando and who had had drinks with him before they both disappeared mysteriously.
The IEBC leadership however claimed the electoral systems were safe and that no password was stolen. The commission  however to date have not blame anyone for their colleague's death.
"We have high hope  that international investigators have taken over investigations on the death of the IEBC employee. This will bear fruits and killers brought to book for justice to take its course," Wafula Chebukati, IEBC chairman said.
Never Conclusive
The murder of Msando sparked heated debates in the country with countless people calling for an immediate probe. The only weakness with Kenya's investigations is that they are never conclusive to tangible results. Anytime  the media stops reporting on an issue and focus on other stories, the whole country also turns away immediately hence many incomplete murder cases report.
According to post-mortem results, the late Msando was killed by strangling, with his body bearing serious marks of torture. Although, the arrest of Msando's alleged killers in Uganda came barely a week after he was murdered. The Kenyan government is still mute over the arrest.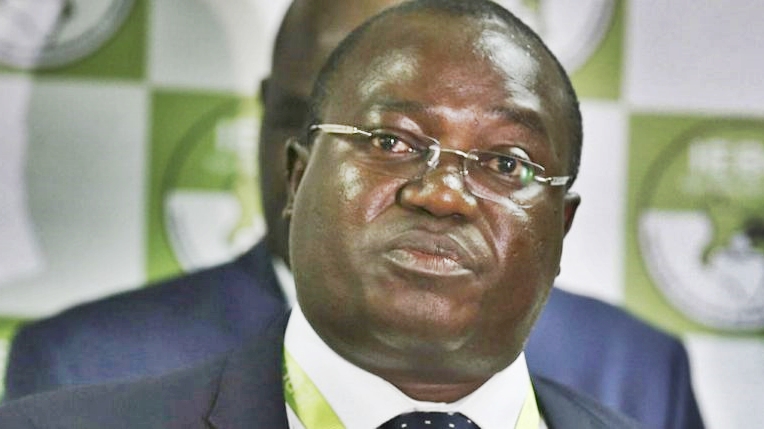 Msando's Killers
More investigations so far discloses that  a car believed to have been used by people who killed Chris Msando had been intercepted in Uganda. The car had Ugandan number plates as a decoy – Ugandan Flying squad officers also arrested the driver and two other people who are believed to be Msando's killers who were trying to flee.
The nabbed car was a black Toyota Fortuner with Ugandan number plates which is believed to have been used by Msando's killers.
"We learnt from media news bulletins that Ugandan Flying Squad officers intercepted the vehicle with the supposed killers of Msando who were trying to flee. The vehicle was nabbed at Pabbo Sub-county, Amuru District in northern Uganda, on Friday, Aug. 4, afternoon," Vitalis Wamukhoya said.
According to the Daily Monitor Uganda Newspaper, the Ugandan flying squad officers arrested three suspects, a Kenyan national and two Ugandans who were detained. The suspects identified as Mathew Butia, a Kenyan national, Joseph Okongo and Moses Goloba both Ugandans.
Number Plates and Killer Politican(s)
The suspects are said to have entered Uganda through Malaba border post in Tororo District and were heading to Juba, the capital of South Sudan. Surprisingly, the Ugandan flying squad officers also found a Kenyan number plate inside the vehicle that used Ugandan registration plates as decoy. No arrest were made.
"The Kenyan number plate found in the vehicle is registered to a popular Kenyan politician whose name  remain anonymous for our cordial regional relationship," a top Ugandan police officer said.
Despite all these leading clues, Msando's killers are still unknown to date. It seems the investigations might have been leading to untouchables. The autopsy done by Chief Government Pathologist, Johansen Oduor, revealed that the IEBC data centre and infrastructure boss Msando, was strangled.
"Msando died from strangulation and he also had incisions on his right arm, but the rest of the body was intact." Oduor said.
The body was found stripped to the underwear and officers wanted to get a hold of the clothes he wore that night to extract DNA material which are helpful in tracking down the killers.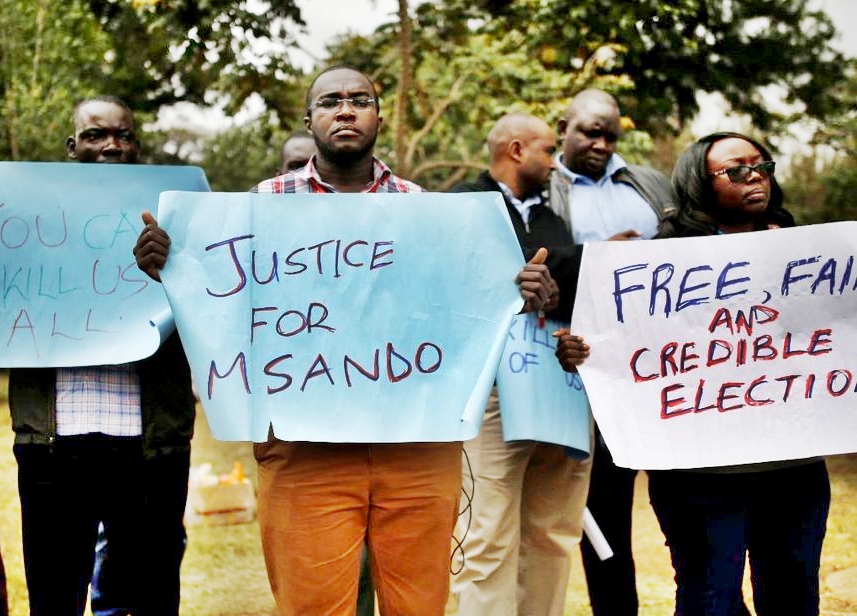 The postmortem examination at Lee Funeral Home in Nairobi, which was conducted between 12pm and 4pm, was also witnessed by a private pathologist and some of Mr. Msando's relatives.
Justice to Prevail
The ICT manager's elder brother Peter Msando, said the family have not been informed about anything regarding Msando's killers. They are only patiently waiting for the killers to be found for justice to prevail.
"We have now waited for a year without any feedback from government. We now coming to terms and leaves everything to Almighty to intervene and maked His judgement," Peter Msando lamented.
Chief government pathologist Johansen Oduor said: "He died from strangulation and he also had incisions on his right arm, but the rest of the body was intact.
Msando was buried at his rural home in Lifunga K'Obiero Village, Siaya County, on Saturday, Aug. 19,  2017. Born on Dec. 28, 1972 at Mulago Hospital, Kampala, Uganda; Msando was not a politician.
According to Interior Cabinet Secretary, Fred Matiang'i some of the members of the investigation team are still following other angles which are key in finalizing the investigations.
"Investigations are ongoing with different teams] to get to the bottom of the matter for instance, clothes and other personal belongings, including mobile phones, which could help unravel the murder, have not been traced,"  Matiang'i clarified.
Matiang'i emphasized that death of such high magnitude can not be hurried over or neither details disclose anyhow. But, media shall inform the public about the final outcome.
|TAP| Africa's Newspaper of Record